On World Down Syndrome Day, Dr. Pilar Calva remembers the man who discovered the genetic nature of the condition.
What can God do in your life with one Bible verse a day?
Subscribe to Aleteia's new service and bring Scripture into your morning:
Just one verse each day.
Click to bring God's word to your inbox
The Vatican announced a major step forward in the cause of canonization of Jerome Lejeune, the French doctor who discovered the genetic cause for Down syndrome, on January 21 this year.
The date was significant for Aude Dugast, the postulator of that cause. Twenty-one is a significant number when you're speaking of Down syndrome, which is caused by a third chromosome on the 21st pair of chromosomes.
That's why March 21 — 3/21 — was the date chosen for World Down Syndrome Day. 
Lejeune's work in genetics certainly had a focus on numbers like that. But for Lejeune, his patients were anything but mere numbers. 
"His first place was with his patients," said Dr. Pilar Calva Mercado, who studied under Lejeune in the 1980s. Calva said he would spend "hours and hours with patients" and take all the time that was needed to answer the questions of concerned and worried parents.
"He was very devoted to his patients," Calva said in an interview. "When things didn't go well for a patient, he was really part of the sadness and the worries of the patient; he was part of the suffering of the patient."
In 1982, Calva was a recent medical school graduate from Mexico City who wanted to specialize in genetics. With her professor's help, she was able to move to Paris for eight months to work and study under the tutelage of Lejeune, who was already a renowned geneticist. 
Lejeune gave her the time and equipment to do her own research but also wanted her to "shadow" him as he spent time treating patients.
She was not a practicing Catholic at the time and, as she puts it, "very liberal" in views about abortion, contraception, and in vitro fertilization.
But Lejeune's example — without him overtly proselytizing her — led her to reconsider her stances. 
"I wanted to learn a lot of science," she said. "I didn't go to him because he was very Catholic, but because he was very good at what he did, in clinical genetics."
Indeed, as soon as she met him she could tell he was very intelligent. But she got a feeling too, from something in his bright blue eyes, that he was also a wise man. It's not always the case that intelligence is accompanied by wisdom. 
Counting chromosomes
What impressed her the most was how he treated his patients. 
"He would show them why they were so special. He would take them to the lab. There are microscopes where two people could look at the same time, so he would sit with a child and count the chromosomes and say 'Here are the chromosomes,' and they would count the chromosomes. So he would show them these models and demonstrate why they were so special."
For disappointed parents, Lejeune had a way of giving them hope by explaining complex medical and scientific data in an approachable way. He could gently persuade expectant parents to receive a newborn Down syndrome baby into their home rather than abandon him in the maternity ward, as was permitted by French law. He often said that what we have in intelligence ability, persons with Trisomy-21, another term for Down syndrome, have in "greatness of love," Calva recalled. 
From time to time, Lejeune would "take these mysterious trips" to Rome, she recalled. Years earlier, he had been appointed as a member of the Pontifical Academy of Sciences by Pope Paul VI. He wasn't the kind of person who would go around boasting about it, but he would inform her, for example, that "this Friday you can do more work in the lab because I'm going to Rome for the weekend." 
He would share with her some of what came out of the meetings, and one document he brought back "changed my way of thinking on biology, science and faith." Later, she came to understand that it was "a paper that gave a lot of basis to Fides et Ratio, Pope St. John Paul II's 1998 encyclical on faith and reason.
"I mostly thought that you couldn't be a Catholic and a good scientist or physician," Calva said. "If you were going to practice, you would take off your white coat on Sunday, put on your cross, and you would be a Catholic, and the rest of the week, do nothing having to do with your faith."
Never asked about religion
Calva, who went back to Paris in 1986 to study cytogenetics with Lejeune, said that the world-renowned geneticist — without ever inquiring about her religious affiliation — influenced her thinking on issues like abortion and in vitro fertilization. He told her that because medicine was using his genetic discovery to conduct prenatal diagnoses that could lead to a decision to abort a Down syndrome baby, he himself would participate in a prenatal diagnosis only if it was used to help the unborn child. 
"When he told me why he wouldn't do prenatal diagnosis, it convinced me," she said. "He told me he could not collaborate with a death sentence. He was not going to do an abortion, but he was going to give the papers from the study that was giving the sentence for someone to execute this patient. … So when one cannot do anything to cure a sickness, you have to work more to relieve the suffering, but not to kill the patient."
"That was something that completely changed my mind," she said. 
She confided to him that she worried that her newfound faith was shaky and she might have difficulties persevering when she returned to Mexico. Lejeune, who was probably one of the busiest doctors in the world, continued to mail her books and papers to support her faith. And this was in the days before email. 
Eventually, Lejeune was appointed by Pope John Paul II as president of the newly created Pontifical Academy for Life. But he died of cancer only weeks later, on Easter Sunday 1994. 
Calva, who became a member of the Academy in 2002, carries on Lejeune's legacy today in Mexico and throughout Latin America, teaching bioethics and giving courses to doctors and priests, as well as helping terminal patients with end-of-life issues.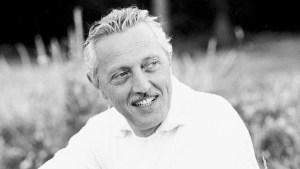 Read more:
Venerable Jérôme Lejeune, a scientist driven by faith and charity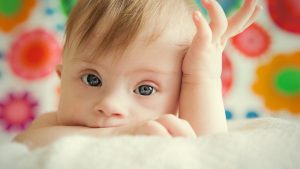 Read more:
Online book shares the surprising joys of living with people with Down syndrome