A life coach can help you achieve your goals, and it helps when that coach understands your faith life.
Are you trying to reach certain goals, but struggling to make a plan and achieve what you have in mind? You probably could use a life coach, someone who "helps people make progress in their lives in order to attain greater fulfillment." 
Life coaching is a relatively new field: It didn't formally emerge until the 1980s, and grew in popularity throughout the 1990s and 2000s. But it's become popular for a reason! Life coaches can help you bridge the gap between your current situation and the life you want to lead.
Especially for people of faith, it can be helpful to know that your life coach understands the role your faith plays in your goals. So if you'd like to work with a life coach, check out these 7 Catholic coaches.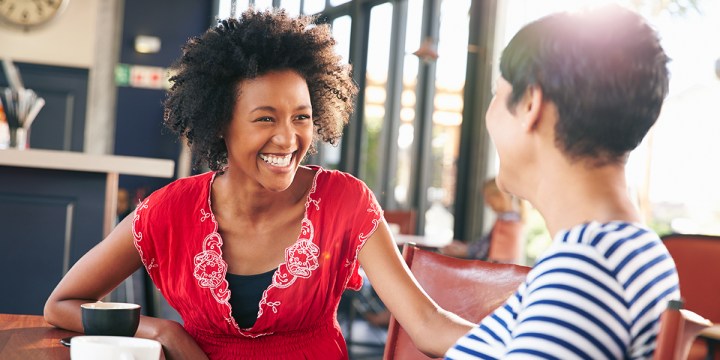 Shutterstock
1
Claudine Noel of Feminine Genius Coaching
"I help women of faith embody their feminine genius and heal emotional and spiritual wounds," Noel writes on her website. "My coaching style is to create a safe, nurturing, and sacred space for women to heal their relationships with God, themselves and others (family, platonic, and romantic)." 
2
Joseph Thompson
Thompson "works with people, just like you, to guide them as they transform and renew their lives," he writes on his Executive Coach website.
3
Kasia Cuvilier of Walk in Joy Center
Cuvilier's mission is to "help people walk in joy daily because she believes that the more joy you have, the more you want to share it, and that's how we can make the world a better place."
4
Liz Montigny of Liz Montigny Coaching
Clients can expect to "quit surviving and start thriving by opening up success in ALL areas of your life," Montigny writes on her website.
5
Sterling Jay of Made for Greatness Coaching
Part of the Made for Greatness team, Jay writes on her site, "I'm here to tell you that joy is possible. It's possible to love your life right now no matter what's happening around you."
6
Tina Sullivan of Mama's Ark
"You'll feel empowered to take small, courageous steps toward living the life you've always wanted," Sullivan writes on her website.
7
Lorissa Horn of Made for Greatness Coaching
Part of the Made for Greatness team, Horn says on her website that she helps her clients build "lives overflowing with intention, love, purpose and greatness."