We aren't sure of the exact relation to Jesus of these 4 men. But the more important question is one we must ask ourselves.
This Sunday's readings are from Mark 6.
What does "Jesus' brothers" mean in the Bible?
Nazareth
The inhabitants of Nazareth, among whom Jesus grew up, do not enjoy a good reputation. Even Natanael asked if anything good could come from Nazareth. However, Jesus does not run away from problems. He grew up in this environment. Moreover, his family lived there.
Key Words
Is he not the carpenter, the son of Mary, and the brother of James and Joses and Judas and Simon? And are not his sisters here with us? – The Gospel gives names of Jesus' four brothers. Who are they in relation to him? There is one key linguistic fact to recognize, and two further hypotheses.
The first: In the Semitic languages and in Greek, the expression adelphos can refer to siblings but also includes relatives, even distant relatives. So these "brothers" of Jesus could be kin of unknown relation.
Then, the hypotheses.
The first comes from Hegesippus, an author who wrote in the middle of the 2nd century. According to his theory, "Jesus' brothers" are the relatives of St. Joseph, or more precisely the sons of his brother, Cleophas, and thus Jesus' first cousins. This opinion is described by Eusebius of Caesarea in his Ecclesiastical History (3.11 and 32; 4.22). This was also the opinion of St. Jerome.
Another hypothesis was spread by Epiphanius and others as early as the 2nd century. According to them, the "brothers and sisters" of Jesus were the children of St. Joseph from a first marriage, which ended with the untimely death of his wife.
We are not totally certain if either of these hypotheses is correct. However, one thing is sure, we are the brothers and sisters of Jesus, for he himself said: "Whoever does God's will is my brother and sister and mother." 
Today
The deep brotherly and sisterly relationships between people are shown not so much by blood ties as by a community of spiritual values. As Christians, we are brothers and sisters because we choose Jesus. He offers us the way of faith, hope, and love, the way of God's will. He wants to be a Brother to each of us. Do I treat Jesus like a brother?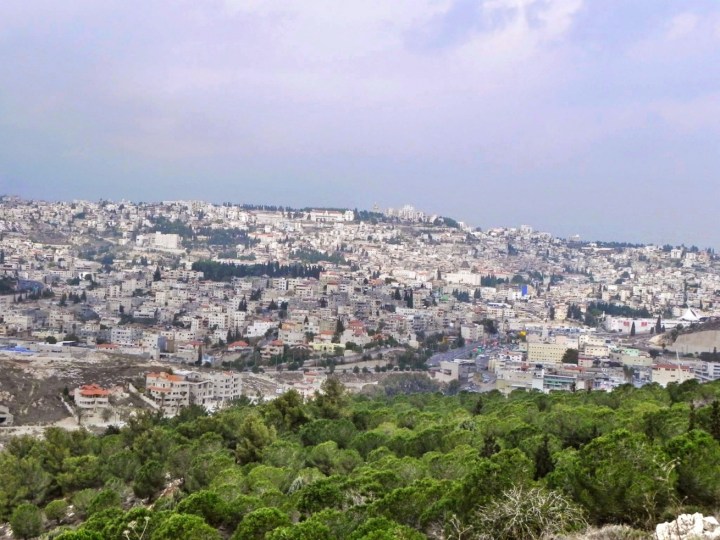 Launch the slideshow