Pope visits homeless and migrant people invited to film-documentary at the Vatican.
Pope Francis met with approximately 100 homeless and migrant people invited to a screening of the film-documentary Francesco on Monday evening in the Vatican, including four Afghan refugees who are siblings between the ages of 14 to 20.
The siblings have arrived in Italy thanks to the support of the Catholic lay Community of Sant' Egidio. They have been placed in the care of an uncle who has been an immigrant for some years. The siblings had to leave their parents behind in refugee camps in Iran.
Bismillah, the oldest of the four, spoke to Vatican News about the importance of feeling welcomed, listened to, and understood by Pope Francis, and how the Holy Father's presence gave them new hope to face the future.
Matteo Bruni, the director of the Vatican press Office, gave this report, explaining that the screening of Francesco was organized by the Laudato Si' Foundation and the director of the film-documentary, Evgeny Afineevsky.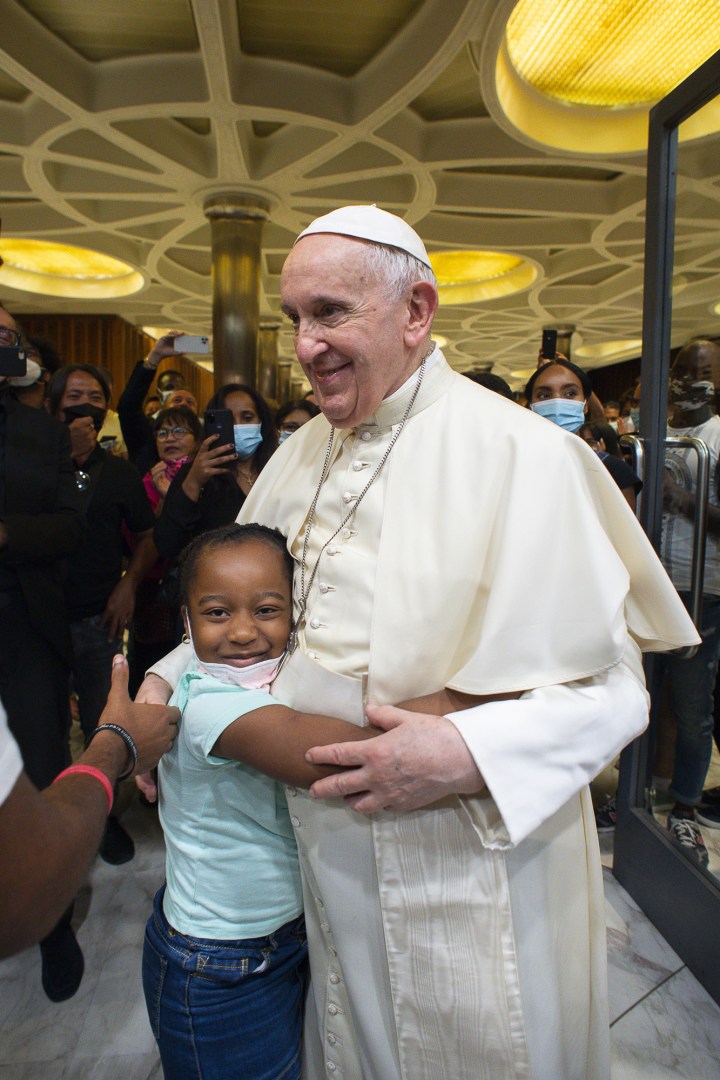 © Vatican Media
Papal comfort for refugees
The Holy Father arrived at the end of the film and spoke to those gathered for the viewing.
The siblings were among about 20 people who had arrived from Afghanistan in recent weeks, to whom the Pope "addressed words of affection and comfort," the statement noted.
After meeting with those gathered, Pope Francis returned home to the Casa Santa Marta.