About 15% of those eligible to vote in a conclave (under age 80) have endured the disease.
Update of October 2, 2021: Cardinal Angelo Bagnasco, 78, emeritus archbishop of Genoa, Italy, was hospitalized with Covid on September 28. His condition and prognosis are good. He is fully vaccinated.
Update of September 29, 2021: Cardinal Gerald Lacroix, 64, of Quebec City, announced September 25 that he has tested positive for Covid. His symptoms are mild and he is in isolation. He is fully vaccinated.
Update of September 27, 2021: Cardinal José Freire Falcao of Brasilia passed away on Sunday, September 26.
Update of September 24, 2021: Cardinal Urosa of Caracas passed away on Thursday, September 23.
~
Since the start of the pandemic, at least 18 of the 122 cardinal electors have contracted COVID-19. That is, nearly 15% of cardinals under the age of 80 who would be in charge of electing a new pope in the event of a conclave, have endured the disease. At least two cardinals over the age of 80 have also contracted the virus.
Including the entire College of Cardinals — 219 prelates in all — COVID-19 has hit at least 20 cardinals, or 9% of the college.
Only Brazilian Cardinal Eusebio Oscar Scheid has died of the illness. He was 88 and passed away on January 13, 2021.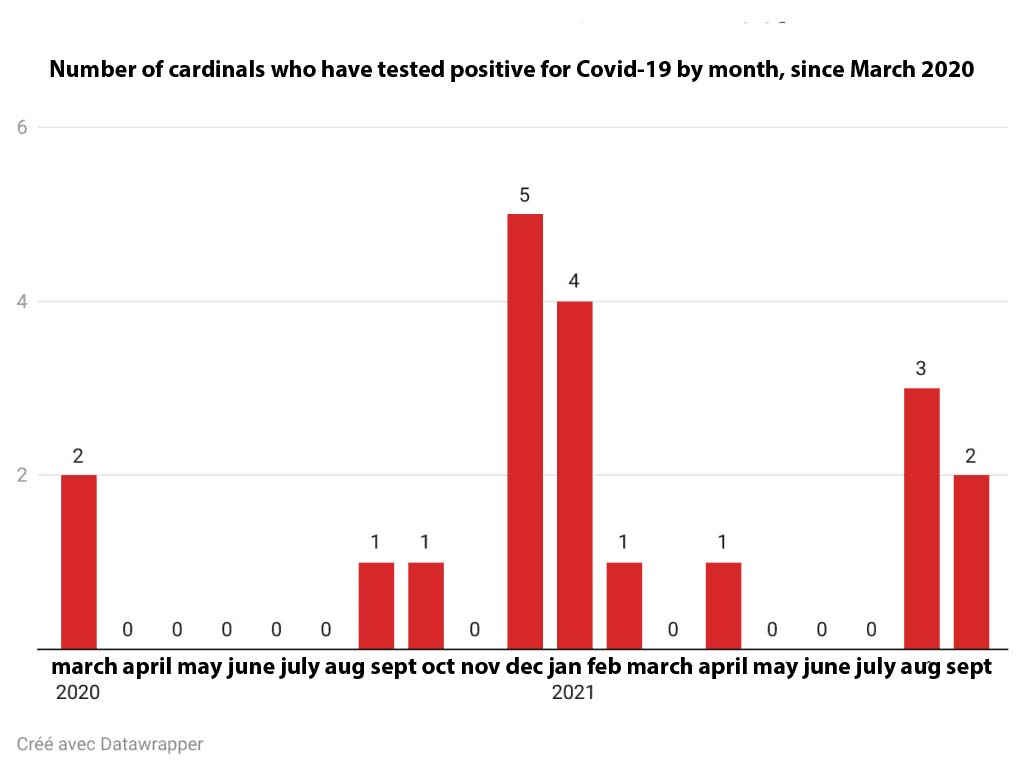 Among the cardinal electors, Bishop José Advincula, archbishop of Manila, Philippines, is the most recent to be diagnosed with COVID-19. He tested positive on September 17 and his condition is not of concern. He has already been vaccinated, according to reports, with the Chinese-made Sinovac vaccine.
The Philippines has fully vaccinated only about 17% of its population, though they are hoping to reach 70% in some areas by the end of the year. This will depend on vaccine availability.
Cardinal Jorge Urosa, archbishop emeritus of Caracas, Venezuela, has been hospitalized since August 27. The next day, he turned 79. "He is under continuous and close medical supervision," the Archdiocese of Caracas said on September 20. He had at least received the first dose of the Russian-made Sputnik V vaccine. Venezuela, with its grave economic and political crisis, has been able to vaccinate just 15% of its people.
Two other cardinals contracted the virus last August. They are the American Cardinal Raymond Burke — of whom it is not known if he had been vaccinated — and Cardinal Leopoldo Brenes, archbishop of Managua, Nicaragua. Both were hospitalized and are now recovering at home.
With the low availability of vaccines, Nicaragua has only vaccinated 12 of every 100 people. At the beginning of this month, the country was starting on second doses for those aged 50 and older.
Last April, Cardinal Celestino Aós, archbishop of Santiago, Chile, also announced that he had tested positive for COVID-19 and had gone to the hospital as a preventative measure.
With the exception of the cases mentioned above, most cardinals contracted COVID-19 before vaccines were available or vaccination campaigns began in their country.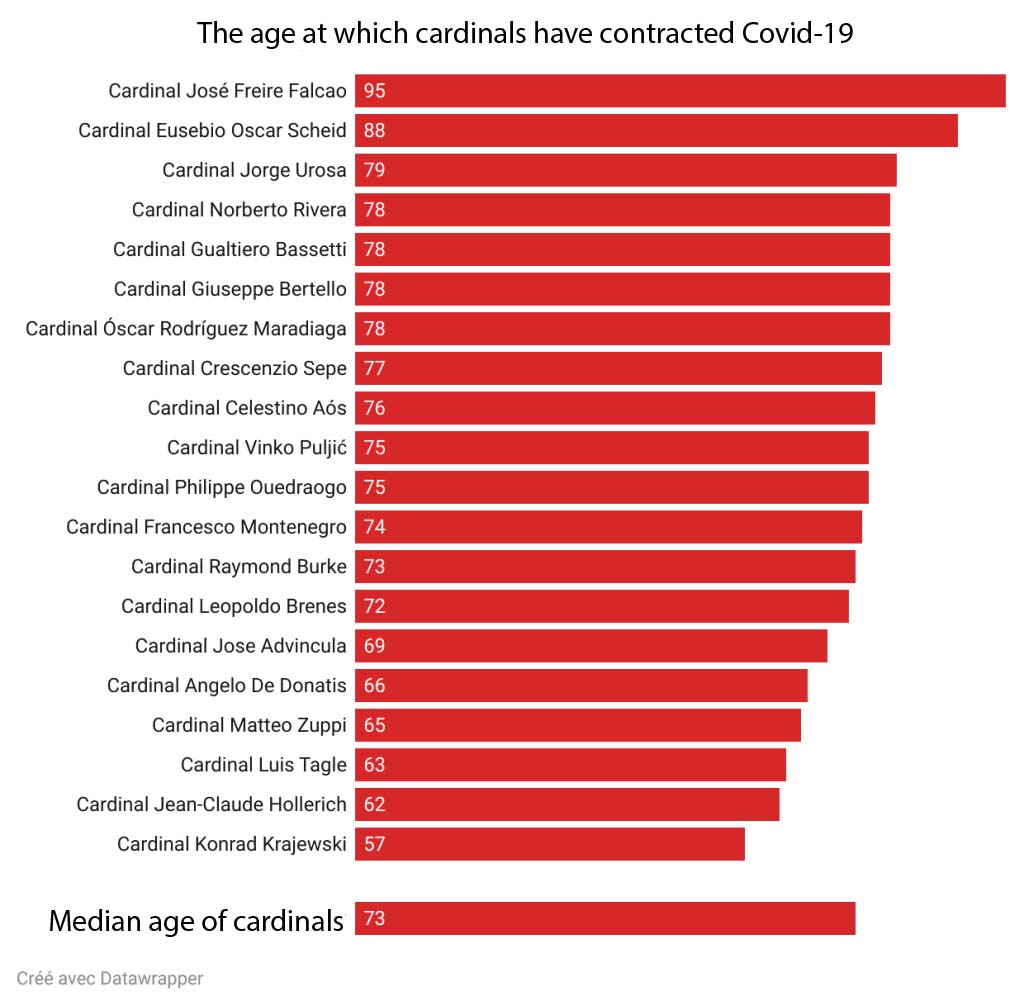 The first senior prelates to catch the virus were Cardinals Philippe Ouedraogo, archbishop of Ouagadougou, Burkina Faso, and Angelo De Donatis, vicar general of Rome. They both tested positive on March 30, 2020. Cardinal De Donatis spent 10 days at Gemelli Hospital in Rome.