The sports community is playing an integral role in the war in Ukraine.
Whether you're looking at the news or scrolling through your social media feeds, it's impossible to miss all the articles about athletes responding to the war in Ukraine.
From international sporting associations banning Russia from major competitions, to sports stars from both Ukraine and Russia taking a stance that could cost them their lives, it's a message that is resonating loudly in the sports community and beyond.
And in fact it seems fitting that the world of sport is sending this message. Good sportsmanship is all about competing respectfully, and following the rules. It helps reinforce the moral values we hold dearly, while encouraging players to fight for a purpose.
Fighting spririt
Consider the mayor of Kyiv, Vitali Klitschko, the 6 ft 7 in father of three who used to be a heavyweight world champion boxer. While the politician could leave the fighting to others, he's joined the battle, along with his fellow champion boxer brother, Wladimir, to fight for their people.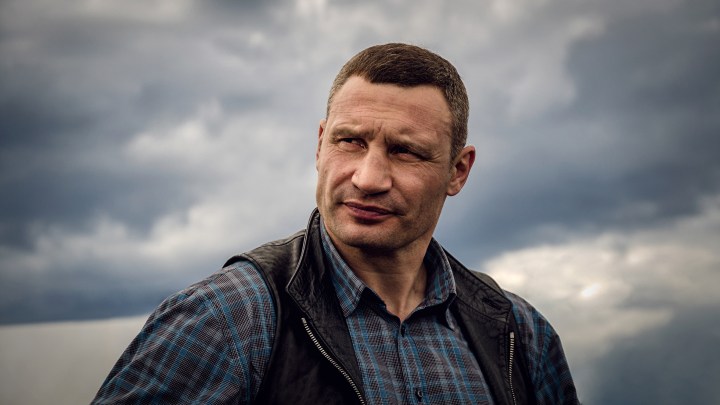 Yuriy Yurchenko | Shutterstock
Then you have the numerous Ukrainian soccer players — past and present — who have ditched their lucrative careers either playing or coaching to fight for their homeland. Oleg Luzhny, who played for Arsenal at the height of his career according to Metro, stated:
"The situation is horrific. I want to come to coach in the UK but before anything I will stand firmly and fight for my people, for my country and for democracy," adding, "We all hope this will be over soon as innocent lives are being lost and families are being torn apart."
Striving for unity
On the actual soccer (football for everyone outside North America!) pitch itself, opposing players Oleksandr Zinchenko, who plays for Manchester City, and Vitalii Mykolenko, who plays for Everton, took time in the warm-up before the match to hug each other in support of their homeland. The fans also offered their support through encouraging banners, applause, and chants.