The Pope will make a visit to the land of his grandparents, before they emigrated to Argentina.
What can God do in your life with one Bible verse a day?
Subscribe to Aleteia's new service and bring Scripture into your morning:
Just one verse each day.
Click to bring God's word to your inbox
Pope Francis will visit Asti, in northern Italy, to celebrate the 90th birthday of his cousin Carla Rabezzana. "I told him that my heart was racing and he answered me: 'Try not to die.' And we burst out laughing," Pope Bergoglio's relative told the newspaper Il Corriere della Sera. 
"When he called me two months ago to tell me he was coming to celebrate my birthday I was thrilled. He asked me to keep it a secret. That's what I did. I didn't want to disobey the pope,"  Carla Rabezzana says with a laugh to reporter Floriana Rullo. 
On the afternoon of Saturday, November 19, "the Holy Father will travel to Asti to meet with members of the family for a private visit," the Prefecture of the Pontifical Household has announced. 
The following day, the Solemnity of Christ the King, the Pope will celebrate the Eucharist at 11 a.m. (local time) in the Cathedral of Asti, to "meet with the diocesan community from which his parents left to emigrate to Argentina."
In several speeches, the 266th Successor of Peter has stressed the importance of valuing, remembering, and drawing strength from one's roots: one's family and community, and the values and faith that we learn at home starting in our childhood. He describes this as listening to "the dialect" of the heart. In fact, in his Wednesday catecheses dedicated to discernment, he has invited us to self-knowledge, which means recognizing our own life history.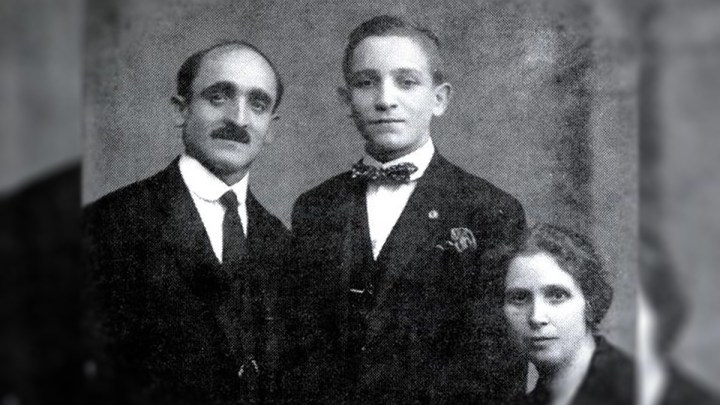 BERGOGLIO FAMILY
Land of his grandparents
In his private visit to Asti, Bergoglio will retrace the steps of his first catechist, his grandmother Rosa Vassallo. She was born in Piana Crixia, in the Ligurian hinterland, on February 27, 1884, and she married Giovanni Bergoglio (Asti, 1884 – Buenos Aires, 1964), the Pope's grandfather, in Turin in 1907. 
Rosa was a leader of the Catholic Women's Union of Asti in the 1920s, while her son Mario was a member of the diocesan youth federation. She would continue her affiliation with the association in her new home in Argentina.
The Pope will now return to Via Antica Zecca in Asti, the exact place where the Bergoglio couple lived for some time. 
In fact, the Bergoglio family returned to Asti from Turin (where they had moved on January 1, 1906) in 1918.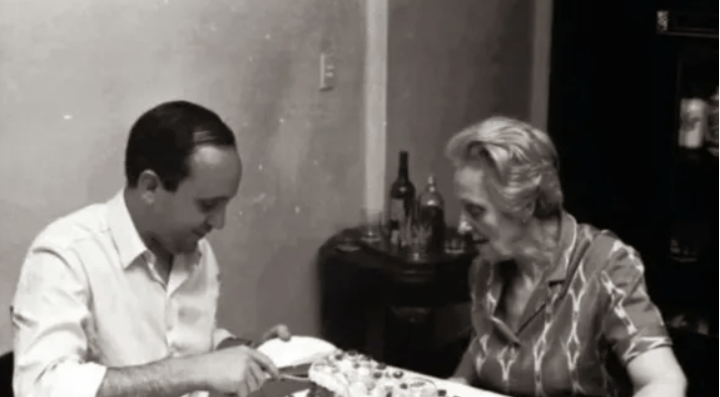 His grandmother Rosa was a humble former seamstress, the wife of a janitor and bartender, who compensated for her limited education with voracious reading and a desire to learn. 
She was the person who most shaped the faith of her grandson Jorge Mario. It was she who taught him to pray when he was a child. Many years before, in Asti, she had taught the faith to her own son Mario, the future father of Pope Francis. 
Before their move, the Bergoglio family lived on a farm in Bricco Marmorito della Valleversa, in the municipality of Asti, in northwestern Italy. The young Giovanni, known as Albino, married Rosa Vassallo, from Piana Crixia, and in 1908 Mario, the Pope's future father, was born. The family opened a grocery store.
On February 1, 1929 they left for Argentina: They had accepted an invitation from Giovanni's brother to work in the flooring factory created by the Bergoglio family in Panará. 
They embarked on the steamship Giulio Cesare from the port of Genoa bound for Buenos Aires and escaped shipwreck by chance: Another ship, on which they had previously traveled, sank. 
In Argentina, Mario Bergoglio met and married Regina Maria Sivori, also an Italian emigrant from Liguria. They lived in Boca, the "Genovese" neighborhood of Buenos Aires. He worked for the Argentine railroads. On December 17, 1936, Jorge Mario was born.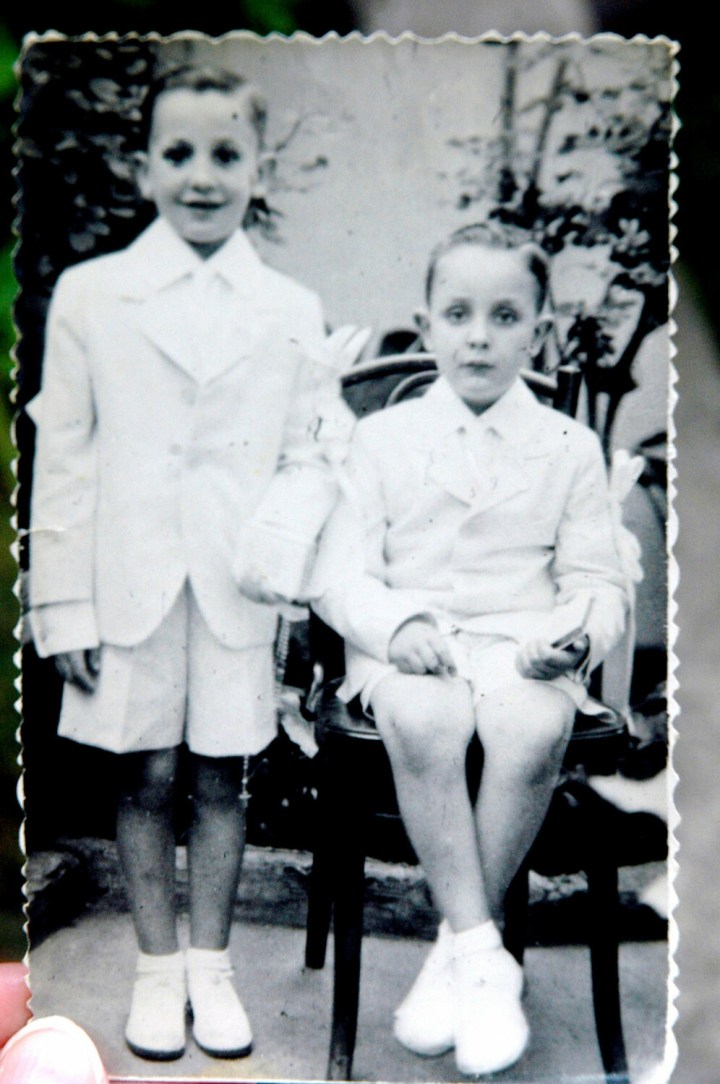 Piko Press / Splash News/EAST NEWS
Remember our roots
Now, in Asti, the Pope will meet a cousin on his mother's side, Carla Rabezzana, who will be 90 years old on November 19. According to the Jesuits who used to welcome him in Turin, then-Father Jorge Mario Bergoglio would visit this part of the family, originally from Portacomaro, whenever he could. 
In fact, the Pope says that "faith does not come in the mail; we have to return to our roots." "Forgetful" Christians do not find God; they have lost "the taste of life." In order to move forward we must remember "who has passed on to us the law of love," Pope Francis said in a homily in 2018.  
The Pope considers it very important to keep alive the memory of the moments in which God has made himself present, because that is what happened in "the memory of my ancestors, the memory of the law." And he urges us to maintain a grateful and hopeful memory of the past, but with our feet always firmly in the present.