While the federal fight has ended, Californians have much to do at the state level after Proposition 1. Some chose the California walk over the DC march because it's "here where it's needed."
The first Walk for Life West Coast since the June 24 U.S. Supreme Court ruling overturning Roe v. Wade drew an outsized crowd of pro-life supporters numbering in the tens of thousands and approximately 200 counter protestors.
Pro-lifers jammed Civic Center Plaza for the 19th annual Walk for Life West Coast on Saturday, January 21, and then walked, singing and praying, for the protection of unborn babies along Market Street, San Francisco's main thoroughfare. The walk stretched for more than a mile.
Dennis Callahan 2023 | Courtesy of Walk for Life
Among those walking were young people from as far away as Oklahoma and Arizona, as well as California and the rest of the West Coast.
"After Roe, we decided to come and bring the prayer here where it was needed," said Deacon Kevin Stephenson of St. Benedict Parish in Broken Arrow, Oklahoma, who, with his wife, Monica, brought 20 high school students from the parish's youth group, including two of their own children. Last year, they went to the March for Life in Washington, D.C. 
"We have amazing families," said Stephenson. "It's our kids who wanted to come here. We just followed the Holy Spirit."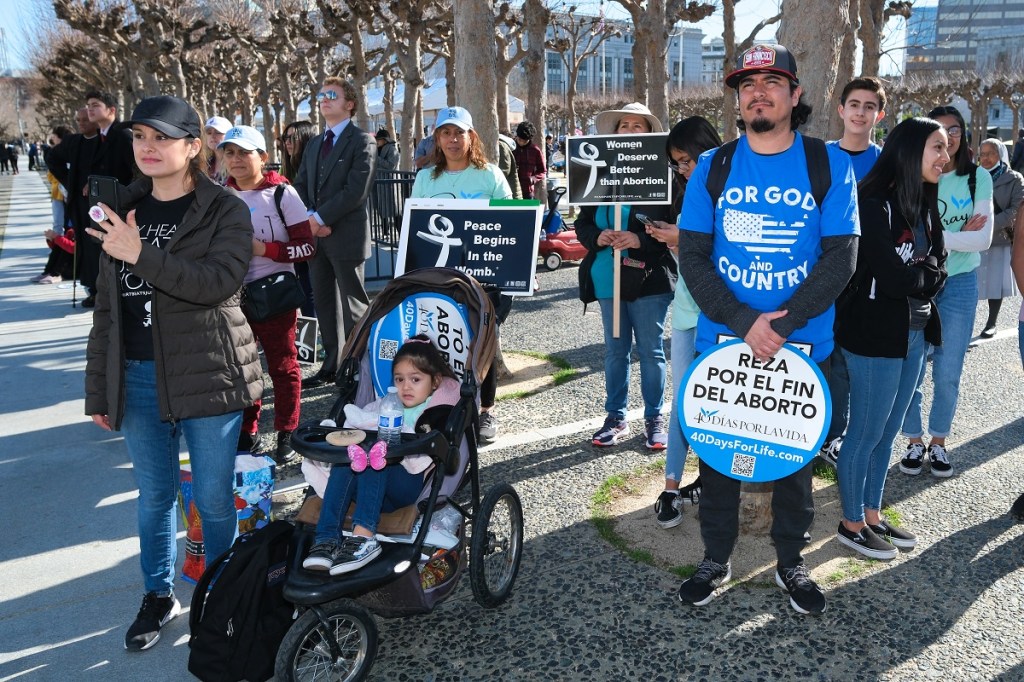 Dennis Callahan 2023 | Courtesy of Walk for Life
Following the U.S. Supreme Court ruling returning abortion decisions to the states, California voters in November approved by nearly 67% Proposition 1, creating a state constitutional amendment that legalizes abortion with no restrictions until birth.
"Both Dobbs and Prop 1 have reignited the pro-life movement in California, and today's turnout shows it," said Eva Muntean, co-chair of the Walk for Life.
The high court's ruling in Dobbs v. Jackson Women's Health Organization means the federal government is out of the way, said Shawn Carney, president and CEO of 40 Days for Life, noting that across the U.S. pregnancy resource centers outnumber abortion providers 5 to 1.
Abortion proponents "do not know what to do because they have realized for the first time in 49 years that they have to defend this barbaric surgery that is built on violence and you cannot defend it," Carney said.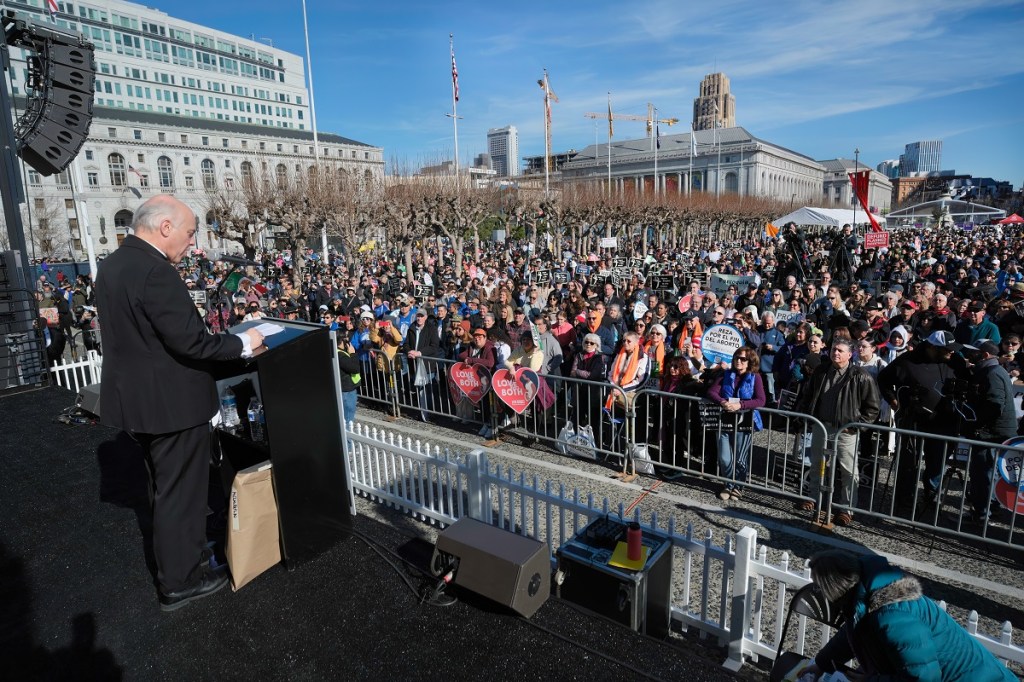 Dennis Callahan 2023 | Courtesy of Walk for Life
Each of the speakers took the stage to laud the Dobbs decision and urge Californians to keep working and praying for life.
Rebecca Kiessling, an attorney and international pro-life speaker, was born after her mother was raped. She told the crowd, "I did not deserve the death penalty because of the crime of my biological father."
Angela Minter, president and co-founder of Sisters For Life, Inc., has dedicated her life to mobilizing the historically Black church to end abortion. The married mother of three living children had two abortions in her late teens.  
"Women do not just show up and have an abortion," Minter said. 
"Someone needed to enter my world and tell me that you can do it, you can have your baby but there was no one there to do it," Minter said.
Rev. Clenard Childress Jr. has spoken at almost every Walk for Life, beginning with the first one in 2005. This year the Walk gave him its St. Gianna Molla Award, with Muntean calling him a pro-life hero and "one of America's greatest orators."
The day began with a special pro-life Mass at St. Mary's Cathedral, composed by Chris Mueller at the request of Archbishop Salvatore J. Cordileone.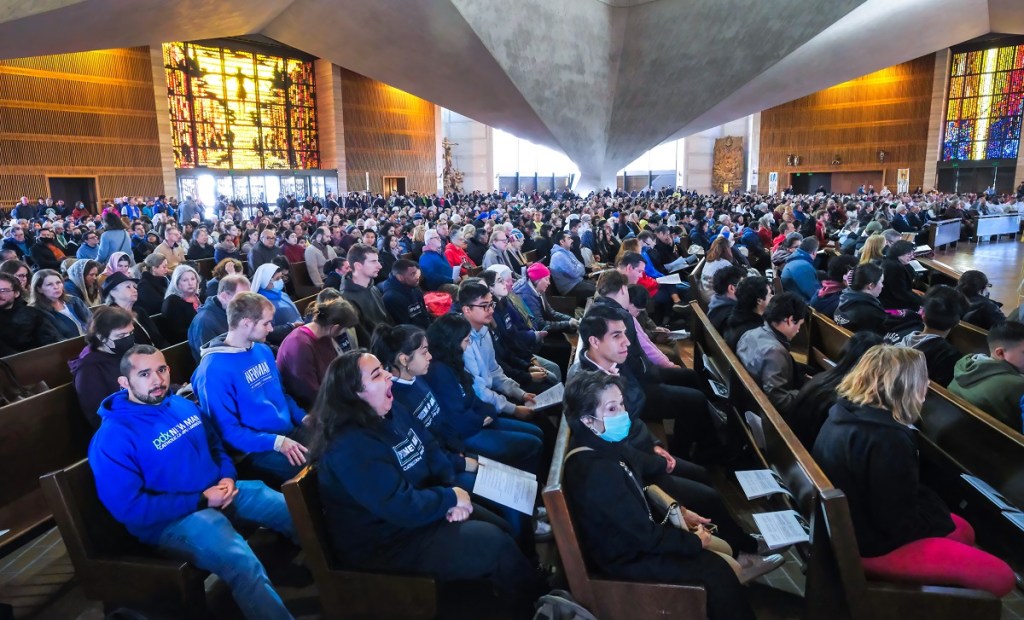 Dennis Callahan 2023 | Courtesy of Walk for Life
Founded in 2005 by a group of San Francisco Bay Area residents, the Walk for Life West Coast's mission is to change the perceptions of a society that thinks abortion is the answer.