Despite his meager pay and exhausting schedule, Jesús Díaz refuses to abandon his students.
What can God do in your life with one Bible verse a day?
Subscribe to Aleteia's new service and bring Scripture into your morning:
Just one verse each day.
Click to bring God's word to your inbox
Although he keeps a low profile because of his humility, he has become increasingly well known, especially by the campus security guards. This is because he also teaches on holidays and during university vacations in an effort to provide his students with a quality education.
He's definitely not in it for the money. It's no secret that Venezuela is suffering a very serious and complex crisis; what many people may not realize is that there a university professor must survive on a pitiful salary of barely $20 per month.
Such circumstances have led many professors to retire or to devote themselves to teaching in private institutions. In some cases it has led to classrooms without teachers or, at least, to a radical deterioration in the attention given to students. 
However, the case of professor Jesús Díaz is curious in that it's the exact opposite. With a brilliant academic background and a university career spanning more than 36 years, he might as well retire, but he has chosen to continue.
Doing whatever it takes
He has decided not to abandon his students, who — despite the difficulties — continue to try to be the best brains in the South American nation and beyond.
Díaz teaches difficult and complex engineering subjects at the University of Táchira (UNET), located in a region on the border with neighboring Colombia.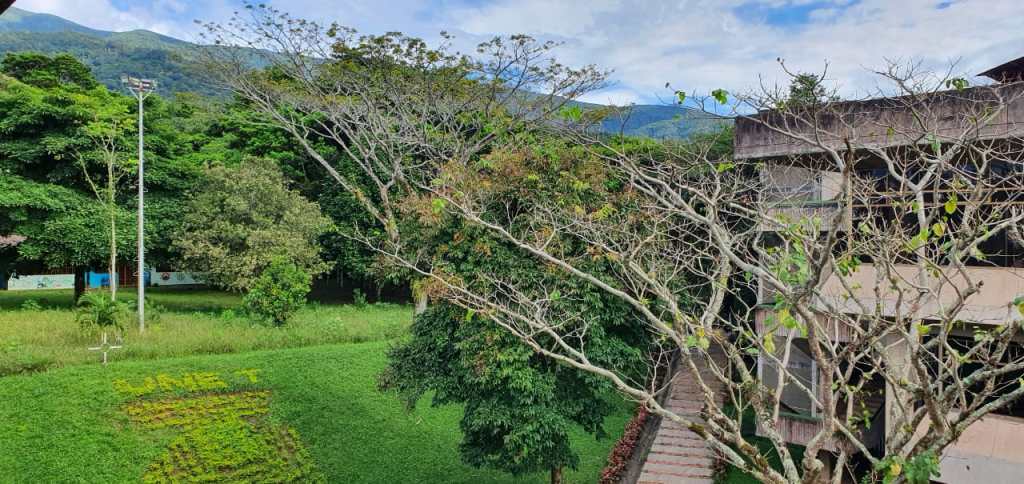 Carlos Zapata /Aleteia
To avoid transportation costs, as well as the endless lines for gasoline, he rides his bicycle for several miles to the university. It's not just a practical decision, though; he also sees it as a way to get exercise and to motivate his students to oxygenate their minds beyond the classrooms.
Tiredness doesn't take away his smile, and the years he carries on his shoulders cannot overcome his joviality and optimism. And, according to those who know him, "his humility is inspiring."
Starting with a prayer
In a context where praying in public is questioned, Díaz began his latest Thermal Transfer course by entrusting his students to God and the Blessed Mother. He placed the success of the course in the hands of the Creator, and after closing his eyes he invited them to pray an Our Father.
Carlos Zapata/Aleteia
After several months of academic activities with marathon-long days of classes and evaluations, the course finally concluded. At the end of the undergraduate course, which lasted a record number of hours, he decided to close with a heartfelt prayer of gratitude.
He brought God into the picture first in the classroom, and then outside it, inviting students to join him outside the university chapel. Although it was closed, they could see through the large windows which glowed with light at sunset, creating a characteristic calm inside. He prayed to the Blessed Sacrament, and that moving prayer of a university professor was echoed by the students, who gratefully followed the praise of God with a deep and respectful silence.
"The Eucharist is my motivation"
No one could explain how he had the strength to give eight continuous hours of class and get home to prepare technical exercises for eight more hours. Or to design evaluations when he was giving classes as often as five days every week.
"In some moments in class he would talk to us about God as his motivation and about the importance of going to Mass. He also showed us that his daily strength and inspiration to endure days of preparation, dedication, and study from very early in the day until after midnight were Mass and frequent Communion," one of his 28 students told Aleteia.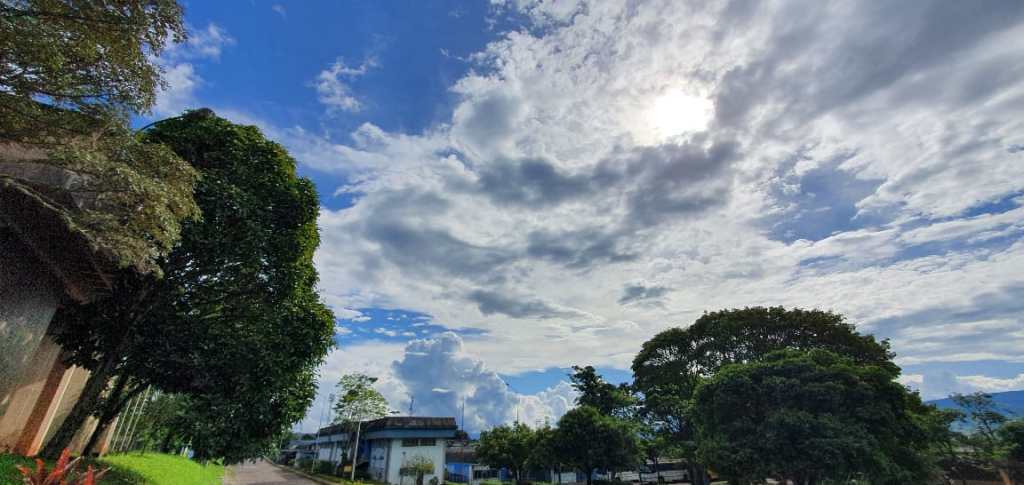 Carlos Zapata / Aleteia
"We had classes on secular holidays and while the university was closed, but not on any holy days or during Christmas vacation. Without a doubt, it was an extraordinary experience," he added. "His name is Jesus Diaz…. Many of us felt that God acted through him on many occasions thanks to his effort, his warmth, and his dedication."
Undoubtedly, a story that inspires … inside and outside Venezuela!