Here is a round-up of Pope Francis' trip to Mongolia, a central Asian country with around 1,500 Catholics.
From August 31 to September 4, Pope Francis visited Mongolia, as the destination of his 43rd apostolic trip abroad. This central Asian nation, which has only around 1,500 Catholics, welcomed Pope Francis with great excitement on this visit marked by geopolitical undertones and historical significance. 
Aleteia offers a round-up of the Pope's main events and statements in the nation's capital, Ulaanbaatar.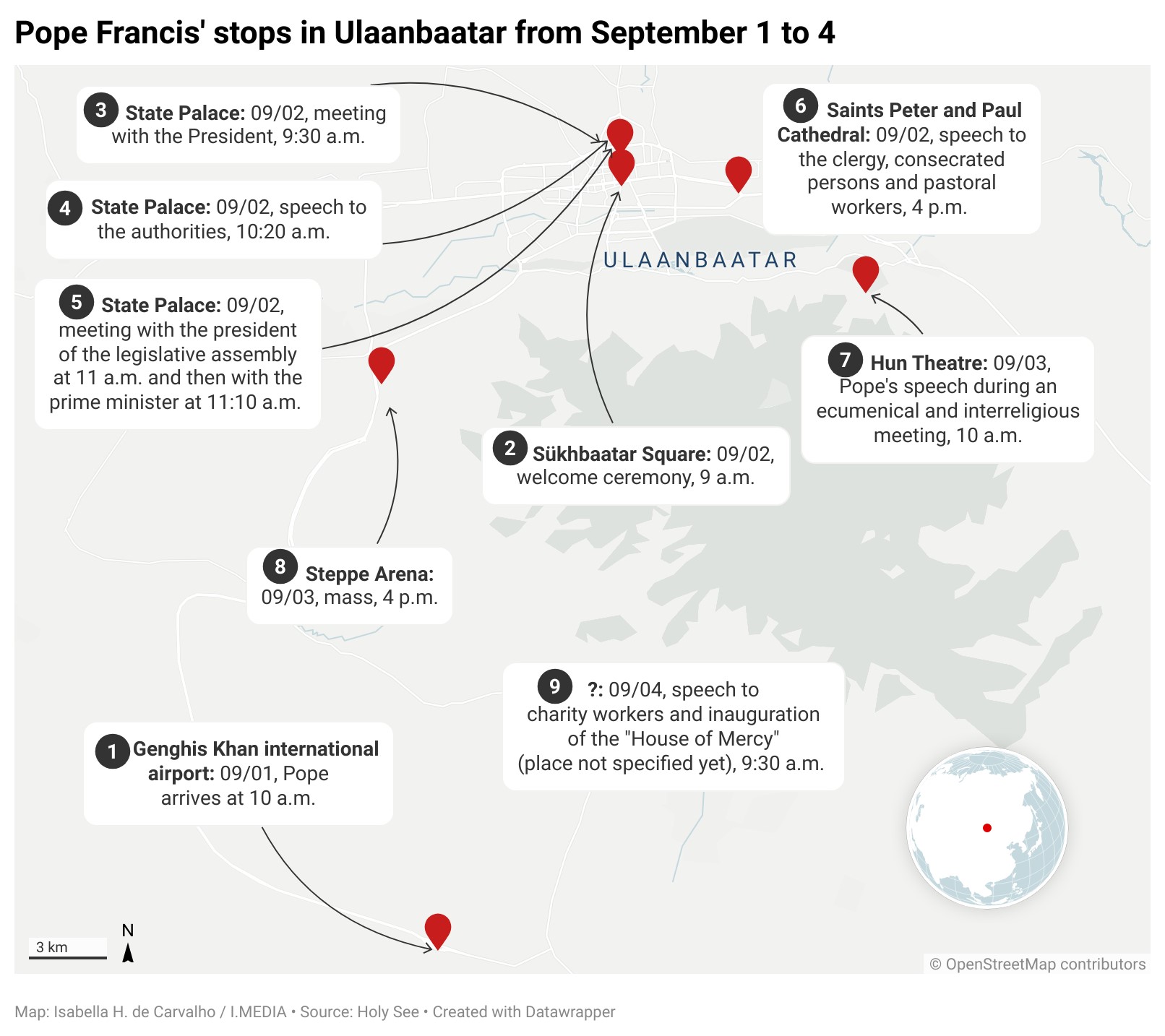 Isabella H. de Carvalho / I.MEDIA – Created with Datawrapper
1
The first Pope to ever visit Mongolia 
After an over-nine-hour flight, the first pope to ever visit Mongolia landed in its capital on September 1, 2023, having left Rome the previous evening. After a welcome ceremony at the airport, the Pope went to the Apostolic Nunciature where he rested for the remainder of the day.
This didn't stop small groups of citizens from waiting for him on the streets of Ulaanbaatar, or the government from organizing a traditional banquet in his honor. Although he was not expected to attend, the event was marked by several hours of performances manifesting Mongolian culture, including horse racing and archery. The Pope's Secretary of State, Cardinal Pietro Parolin, attended the celebration as the Pope's representative.
Read Aleteia's article on the event here. 
To listen to Pope Francis' musical recommendation to learn more about Mongolia, click here.