A group of young patients at The Children's Cancer Hospital of Querétaro received the sacrament of confirmation from the hands of the local bishop.
On Friday, August 25, Bishop Fidencio Lopez Plaza of Queretaro, Mexico, conferred the sacrament of confirmation on 38 children suffering from cancer. The bishop visited the children's cancer hospital in Queretaro and was welcomed by the hospital staff and the families of the sick children, who have been receiving catechism classes for several months.
Upon arrival, he kissed a crucifix and held up an open Bible. "When I arrive for the pastoral visit and I show you an open Holy Bible, you see the written Word of God," he said, "but I see you, the Word of God made flesh." Later on he exhorted them to "keep showing God's presence in the midst of the difficulties experienced by the patients and their families."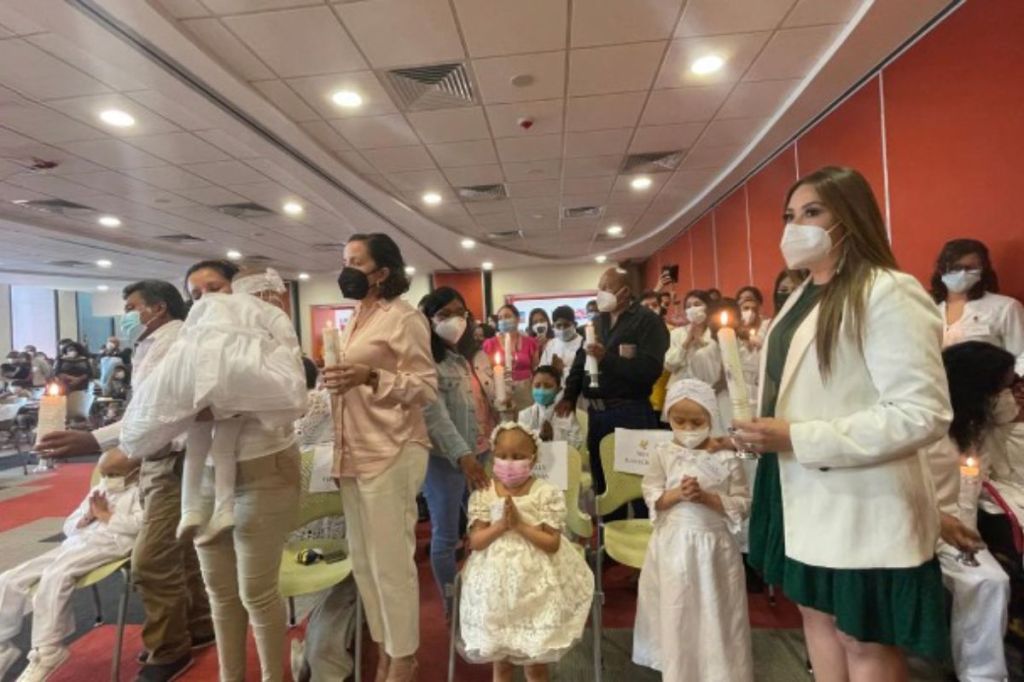 Diocèse de Querétaro
Some of them had to receive the sacrament while in the intensive care unit, since their state of health was particularly precarious, reports Aciprensa.
During the ceremony, Bishop Fidencio Lopez entrusted them to the Holy Spirit to guide them to God. "When we are anointed, we remember that we belong to Christ," he said. "They will receive the anointing on their foreheads and on the palms of their hands, so that the Holy Spirit, who is the finger of God's right hand, will guide them with the language of love along the path that leads to God."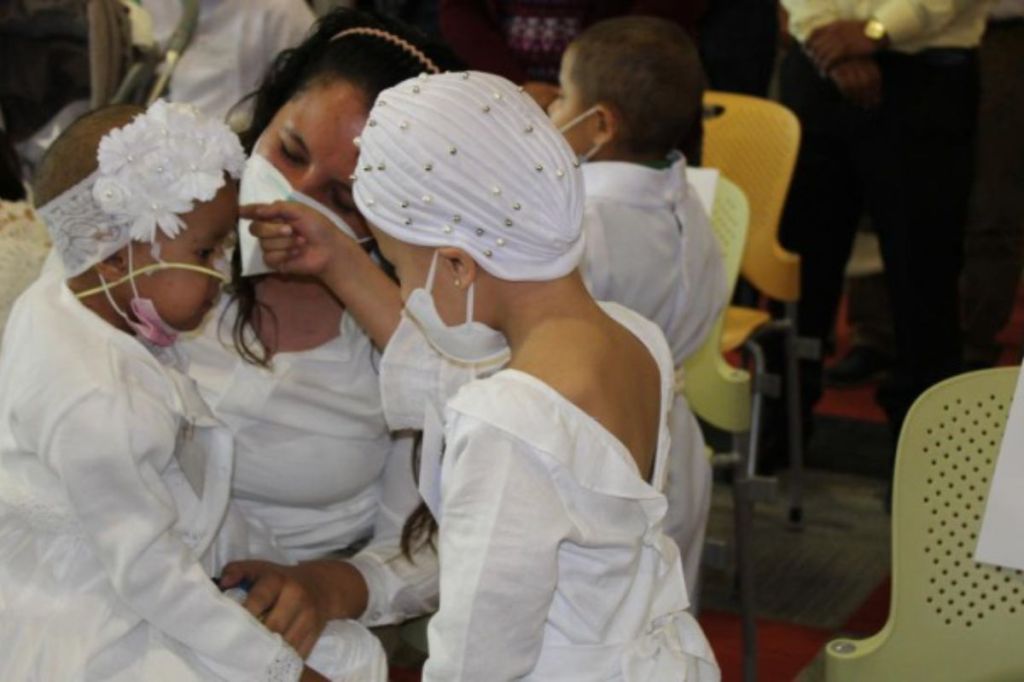 Diocèse de Querétaro
A high mortality rate
In 2015, the Mexican government estimated that there were between 5,000 and 6,000 new cases of cancer in children and adolescents under the age of 18. Only 51% of them survive. In Mexico, a child dies of cancer every four hours, making cancer the leading cause of death by disease in children between the ages of 5 and 14. The Children's Cancer Hospital of Querétaro is one of the few hospitals that offer specialized cancer care.