The disparities have never been so wide ... The Church has been speaking about it in heartfelt tones for more than 50 years.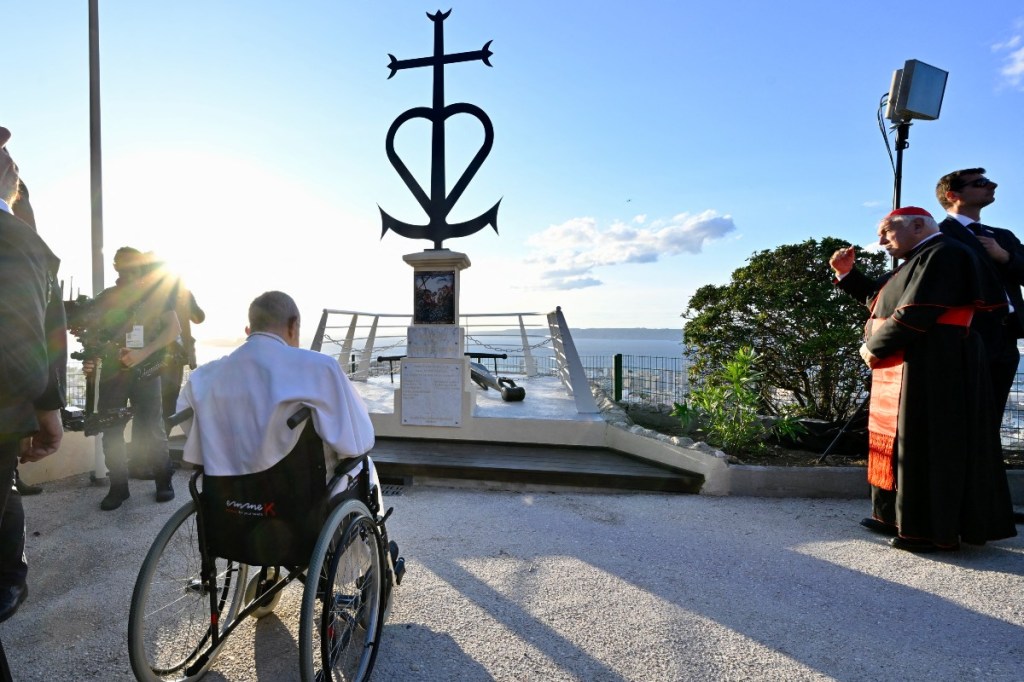 Alessandro Di Meo / POOL / AFP
On Friday in Marseille, France, the Pope led a moment of silence and a time of reflection with religious leaders near a memorial dedicated to sailors and migrants lost at sea.
The cross of the memorial, the Camargue cross, represents the theological virtues: the three tridents being faith, the heart being charity, and the anchor being hope.
1
Don't make people into numbers
Let us not get used to considering shipwrecks as news stories, and deaths at sea as numbers: no, they are names and surnames, they are faces and stories, they are broken lives and shattered dreams. I think of so many brothers and sisters drowned in fear, along with the hopes they carried in their hearts. Faced with such a drama, we need deeds, not words. Before that, however, we need to show some humanity: We need silence, weeping, compassion and prayer. I now invite you to spend a moment of silence in memory of these brothers and sisters of ours: Let us be moved by their tragedies. [Moment of silence]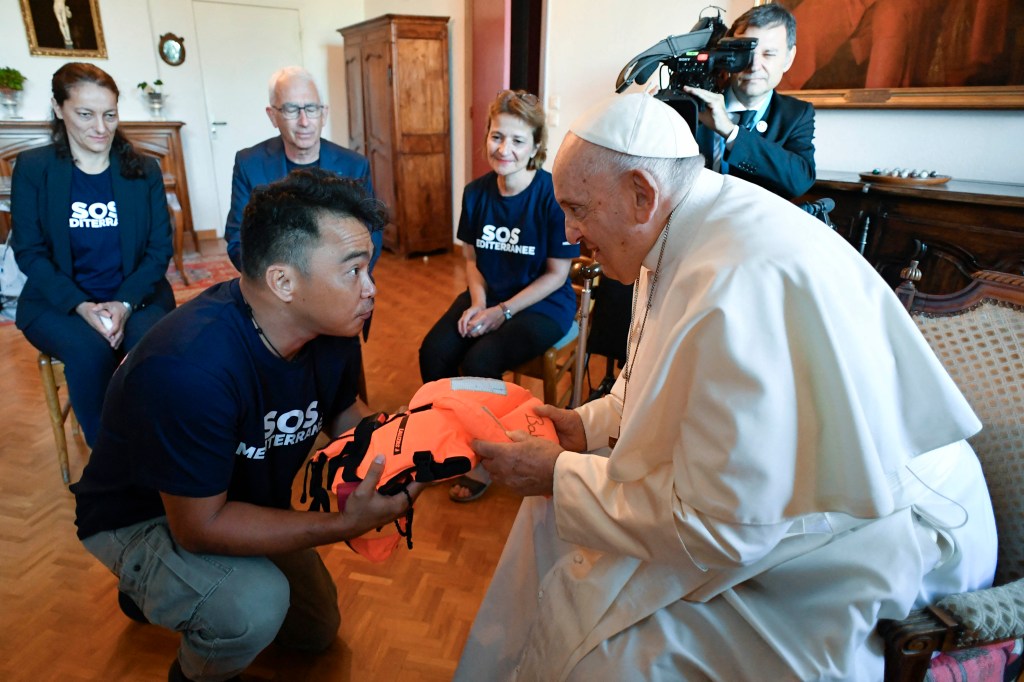 Photo by Handout / VATICAN MEDIA / AFP
2
Our duty as human beings