Three of the cardinals just created by Pope Francis — from Argentina, Italy, and Venezuela — are too old to vote in case of a conclave.
Among the 21 new cardinals created Sept. 30, 2023, Pope Francis chose three who are over 80 years of age, and thus non-electors in the event of a conclave. Here are brief profiles of each.
Fr. Luis Pascual Dri
This cardinal is a confessor at the shrine of Our Lady of Pompei (Argentina) and is 96 years old.
He is an Argentinian Capuchin friar, born in Federación, Entre Ríos province, on April 17, 1927. He's the big surprise on the list of new cardinals. This simple priest and confessor at the shrine of Our Lady of Pompeii in Buenos Aires knew Padre Pio personally. Pope Francis has often cited him as a model of a merciful priest, whose only regret could be to have "forgiven too much."
Fr. Luis Pascual Dri is from a farming family, and worked in the fields from an early age. He entered the Capuchin seminary in January 1938 at the age of 11, and took the Capuchin habit on February 21, 1945. On March 29, 1952, he received ordination to the priesthood in Montevideo. He was director of the minor seminary, novice formator, and educator in Uruguay until 1974. He then worked as the parish priest of several churches in Argentina, including Mar del Plata.
Fr. Luis has served a a confessor at the Shrine of Our Lady of Pompeii since 2007.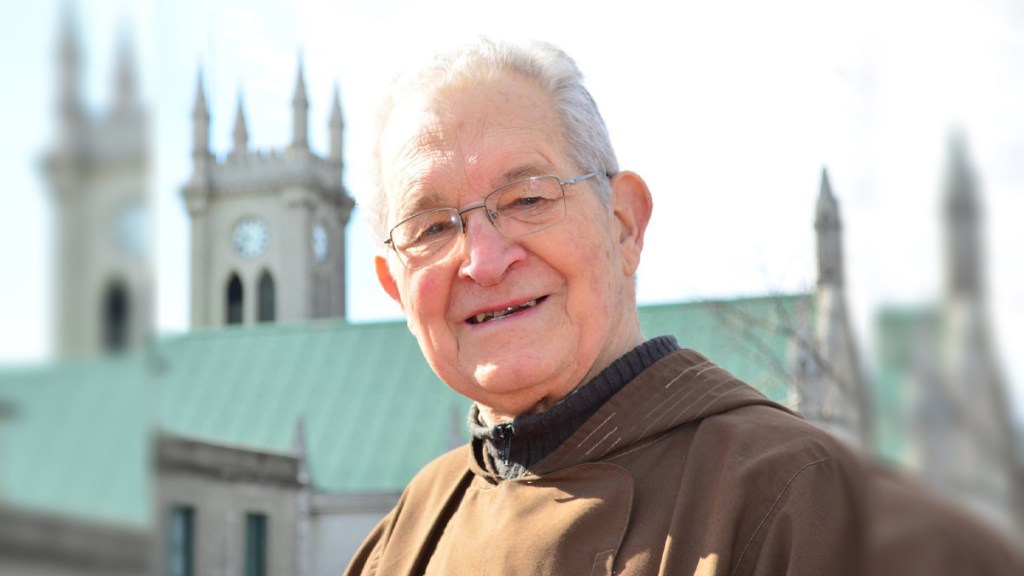 Archbishop Agostino Marchetto
This 83-year-old former apostolic nuncio from Italy is less of a surprise. Born on August 28, 1940, in Vicenza (Italy), Agostino Marchetto received the sacrament of ordination to the priesthood in 1964. He joined the diplomatic services of the Holy See in 1968. He was assigned to work in Zambia, Cuba, Algeria, Portugal, Mozambique, Madagascar and Tanzania, then became Apostolic Nuncio to Belarus in 1994. In 1996, weakened by a serious illness, he joined the Secretariat of State.
Archbishop Marchetto became the Holy See's Permanent Observer to the United Nations Food and Agriculture Organizations (FAO, LFAD, WFP, CMA) in 1999. In 2001, John Paul II (1978-2005) appointed him Secretary of the Pontifical Council for the Pastoral Care of Migrants and Itinerant People.
There, Archbishop Marchetto did not hesitate to raise his voice on several occasions to criticize the Italian government's measures. He particularly spoke up regarding the field of immigration and security, even if this meant that the Holy See sometimes had to dissociate itself from his words.
At the age of 70, Marchetto took advantage of the privilege granted to apostolic nuncios to retire at the age of 70 instead of 75. Since then, he has devoted himself to studying the history of the Second Vatican Council (1962-1965), becoming an expert on the topic.
He has made a name for himself as an advocate of an interpretation of the event in terms of continuity rather than rupture. He recently told the press that the Synod opening in Rome on the future of the Church is not a Vatican III.
As a resident of the Casa del Clero in Rome, Archbishop Marchetto rubbed shoulders with Cardinal Bergoglio, who stayed there during his visits to the Eternal City before being elected to the Throne of Peter in 2013. 
Archbishop Emeritus Diego Rafael Padrón Sánchez
This 84-year-old cardinal was born in Montalbán, Venezuela, on May 17, 1939.  During his formation he studied biblical theology at the Pontifical Gregorian University in Rome and at the Franciscan Institute in Jerusalem-Israel.
Ordained a priest on August 4, 1963, he served as parish priest in various parishes in Valencia (Venezuela). In 1990, John Paul II appointed him auxiliary bishop of the Archdiocese of Caracas, then in 1994 bishop of the Diocese of Maturín. Lastly, in 2002 he named him Metropolitan Archbishop of the Archdiocese of Cumaná.
He was president of the Venezuelan Bishops' Conference for two consecutive periods, from 2012 to 2018. In this position, he embodied the local Church's resistance to the abuse of power by Nicolas Maduro's left-wing populist regime.
In particular, he worked closely with Archbishop Pietro Parolin, nuncio to Venezuela from 2009 to 2013, before the latter was called to Rome as secretary of state of the Holy See.
His work has not gone unnoticed by Pope Francis, who has become personally involved in the country's political situation, repeatedly calling for reconciliation. Diego Rafael Padrón Sánchez is currently parish priest of La Inmaculada de Camoruco, in the Archdiocese of Valencia, Venezuela.