Reconciling with someone can be hard, especially when you still feel that the blame lies with the other party.
What can God do in your life with one Bible verse a day?
Subscribe to Aleteia's new service and bring Scripture into your morning:
Just one verse each day.
Click to bring God's word to your inbox
Let us first distinguish between forgiveness and reconciliation. Forgiveness always comes first, or at least goes with reconciliation. As for reconciliation, it completes forgiveness. Forgiveness can be given based on a unilateral decision. It doesn't require the presence of another person, only that of the Holy Spirit to put this supreme form of love and mercy into our hearts. "Be merciful just as your Father is merciful" (Luke 6:36). On the other hand, to be reconciled there need to be two people. Reconciliation is always reciprocal. We can accord our forgiveness in advance, we can be merciful to those who are far away, we can love those who do not love us, including our enemies, but we cannot reconcile with someone who is not there, in his or her absence.
Blessed are the merciful for they will be shown mercy
Forgiveness is a gift. Reconciliation is an exchange. It always presupposes forgiveness – otherwise it would merely come down to a peaceful coexistence. Forgiveness calls for reconciliation; however, the latter does not always take place, at least not immediately. It becomes particularly hard to achieve when the sentiment of injustice persists between the two people. We say or at least we demonstrate that we are ready to forgive. And at the same time, we cannot accept the injustice, for it is just to defend one's own rights and interests, and even more so, those of others if they are involved. We can only endure this kind of resentment with expectation.
Something has to change, but we are not the masters in this situation. We are the servants who act through prayer and trust, attesting, and performing charitable deeds to which we should never renounce. Is it of any use to know which side is in the wrong besides this kind of situation? If we are truly merciful, we won't weigh or judge the wrongs of the ones and of the others. We might even say that forgiveness grows greater, more beautiful and more pure when the wrongs are mostly found with the other party. When Jesus accorded us his forgiveness, He, most certainly, was blameless! The same goes for reconciliations. It is a line thrown, a door left open. If concluded with over-reluctance, it is no reconciliation but an act of surrender. One must go further.
It is precisely our humility, our kindness, our ability to forget offenses, our willingness "to forgive the debts," as the Gospels call them, that help our loved ones to recognize their wrongs. This is what will make them hope and want to reconcile. It is always hard to ask for forgiveness, but if the others always feel our propensity to judge, that we constantly want to be in the right, it becomes impossible. There is a temptation we all know that lies behind this: we wish to resume contacts, give another chance, but on condition "that they recognize their wrongs," that they make amends. To put it otherwise, so they would humiliate themselves before us and secretly recognize our superiority, our equity or … our compassion. In this case then, aren't we … the ones in the wrong?
Father Alain Bandelier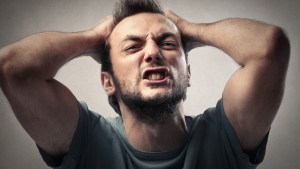 Read more:
3 Lessons from the life of St. Jerome to help you stay calm in an argument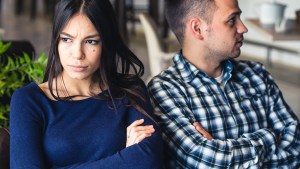 Read more:
A priest who works with married couples shares the best techniques for fighting fair