What if the aging we fear was not seen as a burden but as a unique time of fruitfulness?
What can God do in your life with one Bible verse a day?
Subscribe to Aleteia's new service and bring Scripture into your morning:
Just one verse each day.
Click to bring God's word to your inbox
Today, it's not just women who seek to appear younger. Men too strive to maintain an illusion of youth, with recourse to cosmetic surgery and rejuvenating creams. But what if the aging we so fear was not seen as a burden but as a unique time of fruitfulness?
Old age is a time of paring down. We withdraw little by little from so-called active life; we leave the responsibilities we used to shoulder to the younger among us. We have to start recognizing our limitations, which, over the years, become more and more restrictive. We lose some of our independence. We also may lose a spouse, friends, brothers or sisters.
Too often, we feel excluded, rejected by a world where productivity is everything, in which the fear of death becomes a looming reality. It's also a time of memories, sifted sometimes into bitter regrets, and sometimes into nuggets of blessings. Some feel their life has been a failure, and that's very hard. Others go on in endless mourning under the weight of unspoken apologies, of offenses they think unpardonable.
But many can also see, behind these ordeals, all the good and the beauty, all that has been offered to them as a gift of God. From our mortal perspective, growing old hardly contains much meaning, and all the frailties that flow from it seem nothing but evils to suppress or submit to. But the Gospels invite us to convert our outlook. When Jesus says, "Blessed are the poor," that applies equally to all those whom age has stripped of physical strength, of their memory, of their independence. This is what moved St. Thérèse of the Child Jesus, crushed by illness, to say: "What great peace one feels to be absolutely poor, to be able to count on nothing but the good Lord!"
Old age is a time of promise
Hope, which directs our desire for happiness toward the Kingdom of God and eternal life, relies on God alone. The more we feel our physical strength ebbing away, the more we are led — if we wish it — to place all our confidence in the Almighty, especially as death nears.
"We elderly people find it hard to resign ourselves to the prospect of making this passage. In our human condition touched by sin, death presents a certain dark side which cannot but bring sadness and fear," said St. John Paul II. But, he added, "In Christ, death — tragic and disconcerting as it is — is redeemed and transformed; it is even revealed as a 'sister' who leads us to the arms of our Father."
We see the moment of full maturity approaching, that for which we were all created and which will be fulfilled beyond death.
"These are years to be lived with a sense of trusting abandonment into the hands of God, our provident and merciful Father. It is a time to be used creatively for deepening our spiritual life through more fervent prayer and commitment to the service of our brothers and sisters in charity," St. John Paul II tells us.
Such devotion can take on hidden, very humble forms — beginning with the offering up of our limitations. But the productivity of a life is not measured by appearances. To bear fruit, the only condition is to cling with all one's being to Christ, just as the branches cling to the vine. No matter our age or our frailties, all that matters is our yes to the love of God, in the here and now.
Christine Ponsard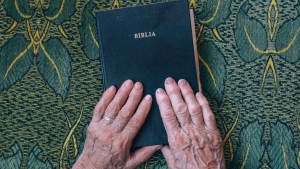 Read more:
A Bible verse, a saint, and a song to enable you to embrace aging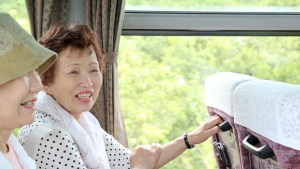 Read more:
6 Things I learned as a millennial when I took a cross country trip with seniors