When we lose our spouse our whole world can crumble.
What can God do in your life with one Bible verse a day?
Subscribe to Aleteia's new service and bring Scripture into your morning:
Just one verse each day.
Click to bring God's word to your inbox
When we lose a loved one, we are filled with deep sorrow. But when that loved one is our spouse, our whole world crumbles. Life seems pointless. How to mourn a soul mate and go on living without them?
Are you struggling to mourn the one you've lost? There's nothing surprising in that. It often takes months to fully realize the other is never coming back. The weeks following a death are hard to get through; others are there for us, but we refuse to accept reality: "No, he/she can't have left me …" But the day comes when we simply have to face the cruel fact: "He/she is no longer in this world and I have to assume this terrible loneliness on my own, when my family and friends are no longer there to support me." It's hardly surprising, at the moment the irreversibility of this tragedy sinks in, to feel pain approaching despair: "I'll never get over this," we may think.
The power of tears
Dare to cry out your pain! To those capable of hearing, but to God as well. Do as the Psalmist, who doesn't hesitate to cry out his revolt to the Almighty (Psalms 6, 13, 22, etc.). It's important to analyze and express one's emotions and negative, suffocating feelings. To cry loud and clear one's anguish before the future, the impression of having half of oneself amputated, the feeling of abandonment, the inevitable guilt at the thought of what we didn't do and, with hindsight, ought to have done, the terrible emptiness of this absence, especially in the evenings.
Give yourself permission to cry, not only in solitude, but also with those who understand that such tears are diamonds … "We only see clearly through eyes that have cried." It then becomes possible to start the indispensable process of mourning; to mourn is not to forget, it's to transform one's relationship to the deceased.
The loneliness will still be there. The lack of a physical presence is immense. The affection of those close to us can't fill that emptiness, but it is sometimes possible for a perfect stranger who has experienced similar grief to bring us comfort. Which is why a widow or widower shouldn't hesitate to knock on the door of an association that might help them. At the moment they can still only accept their widowhood with difficulty, many people don't want to take that step for fear of trapping themselves in a ghetto of suffering. They then lock themselves into the very loneliness they wish to escape.
A fruitful emptiness
To this is added a feeling of uselessness. Yet, there too, this period of bereavement can be exceptionally fruitful. Firstly, in as much as you are invited to rediscover what it is you loved in your spouse. You can now make their qualities and talents your own. There is a spiritual legacy that you are called to pass on to your children, your grandchildren, and those close to you.
Some take up the social or charitable activities of their deceased spouse. Then, there is always a possible fruitfulness in prayer, firstly by bearing one's husband or wife in one's march toward the Light, and then by joining one's own passion to the sacrifice of Christ in the Mass. Some make such a spiritual journey that they end by consecrating themselves to God, as a religious, in a Church movement.
A great love broken by death only finds meaning through the grace of God. And, in this light, peace can be restored, and (guilt-free!) joy as well: for isn't that just what would have been the wish of the one who is now in the joy of the next world?
Father Denis Sonet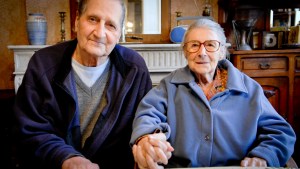 Read more:
A Widow(er)'s Prayer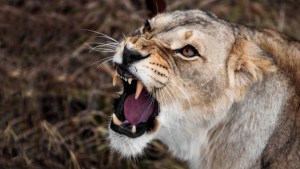 Read more:
Lessons of the lioness: There is hope beyond grief