When expecting a child, you're liable to have a few minor health issues. Here are some tips to help manage them better.
What can God do in your life with one Bible verse a day?
Subscribe to Aleteia's new service and bring Scripture into your morning:
Just one verse each day.
Click to bring God's word to your inbox
"You're pregnant! What a blessing!" your loved ones tell you. If only they knew it doesn't seem much of a blessing when you're in the throes of vomiting or back pain. Here are a few tips to deal with it all.
Nausea, vomiting, heartburn … how to treat them?
Digestive disorders arise from both the slowing of your digestive system and the discomfort caused by the fetus. Generally, they occur early in pregnancy and range from a simple state of nausea to uncontrollable vomiting requiring hospitalization. Take heart: the nausea gets better after about four months. But be aware that many women complain of heartburn and acid indigestion until childbirth.
Eat smaller meals more often. Avoid fried foods, sauces, acidic foods, and fizzy drinks. In case of heartburn, sleep in a semi-seated position. Constipation is a common complaint, so drink sufficient water and eat foods rich in fiber: vegetables, fruits (such as prunes). Get some physical exercise every day.
There is no treatment for hypersalivation, but keep a watch on your teeth and gums; they're particularly vulnerable during pregnancy.
What to do in case of circulatory troubles?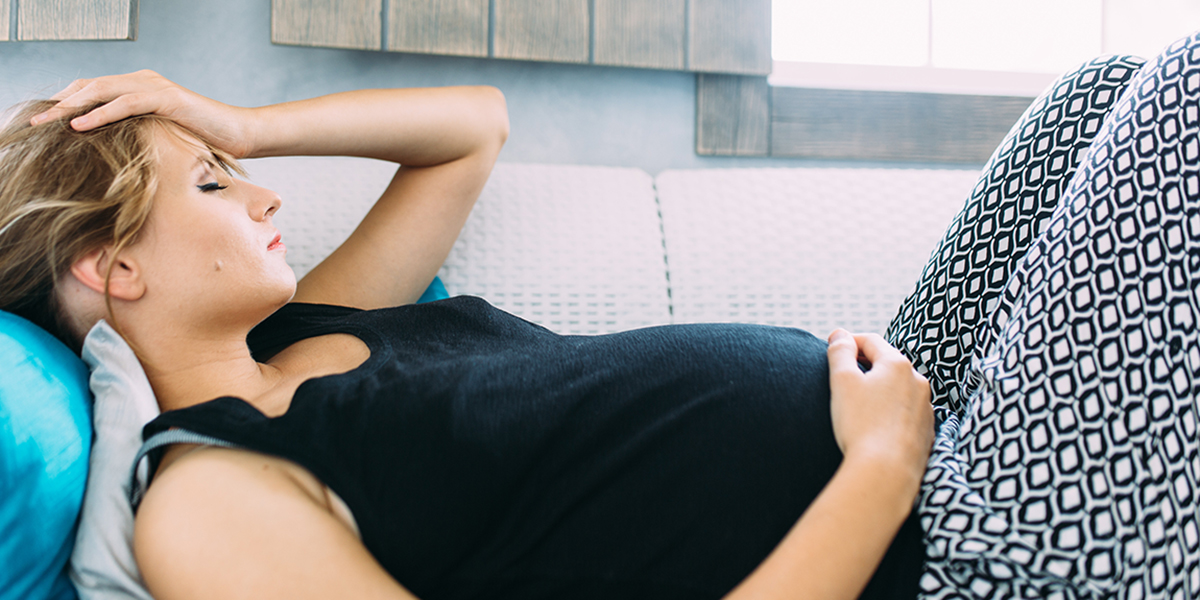 During pregnancy, blood volume increases and the need for iron along with it. The pulse rises, arterial tension reduces, and the venous return to the heart is disturbed by the volume of the uterus. A series of minor troubles can result. For cramps in the feet or legs, there's nothing better than massaging them, walking, and drinking water regularly! To avoid swollen legs, don't stand for too long. Lie down with your legs stretched out, and keep your feet raised during the night. Take tepid showers rather than hot baths. Be vigilant if you're prone to varicose veins: they risk worsening over the course of successive pregnancies. Wear support stockings or light compression socks.
Watch out for urinary infections!
The kidneys work harder and the bladder is compressed by the uterus, which explains the frequent trips to the bathroom. But that's no reason to drink less, as that could risk a urinary infection.
How to avoid dizzy spells?
Dizzy spells during pregnancy are usually harmless. Your health provider will from time to time check your arterial tension and your blood sugar levels. Eat regularly, and move gently from a prone to a standing position to avoid lightheadedness.
And the constant fatigue?
That's normal during pregnancy. Try to get to bed earlier and take a nap whenever you can. Fight insomnia—frequent toward the end of pregnancy—by getting exercise during the day, avoiding over-excitement, and drinking soothing herbal teas. If fatigue is accompanied by breathlessness and pallor, it can be a sign of anemia requiring an iron supplement.
Take care of your back!
Your ligaments become more elastic to allow your baby to settle into your pelvic basin. This can lead to joint pains and dislocations. Keep an eye on your weight, don't lift heavy weights, and wear flat-soled shoes.
To ease your back pain, lie down on a hard surface while holding your bent knees in your hands. Then slowly roll from side to side.
How to combat stretch marks
Prevention is the best method to combat stretch marks. Once a week, replace your shower gel with a gentle body scrub. Apply a special anti-stretch mark cream or oil twice a day (morning and evening) right from the start of pregnancy, and continue until the baby is four months old. The earlier you start this little ritual, the better you can help your skin.
Dr. Cécile Maître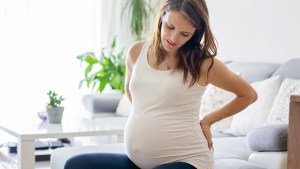 Read more:
How to cultivate authentic gratitude during a difficult pregnancy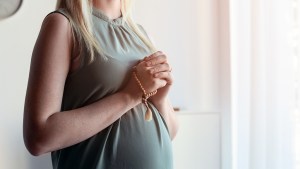 Read more:
9 Saints to turn to in the months of your pregnancy