The more kids are shown encouragement, the more they want to make progress.
What can God do in your life with one Bible verse a day?
Subscribe to Aleteia's new service and bring Scripture into your morning:
Just one verse each day.
Click to bring God's word to your inbox
Kids who feel good about themselves look upon life with confidence. They are better equipped to deal with failure and stand up to bullying. "The confidence we have in ourselves is the immune system of our psyche – it gives strength to say no, to stand up for ourselves and make life-changing decisions," points out Italian psychotherapist Willy Pasini. According to him, the sense of confidence we have is greatly determined by our childhood experiences.
"Inside every child is an 'emotional tank' waiting to be filled with love. When a child really feels loved, he will develop normally," says Dr. Ross Campbell.
Love is a motivation to work harder
Despite their best intentions, parents can find it hard to see what really works. "When I came home with good grades, my dad always told me I could do better," recalls Peter, "He never said that I was smart or good-looking; it just was not done at thetime." In the past, people believed that spoiling kids made them feel superior and act arrogantly. What they failed to understand is that highlighting positive qualities motivates kids to move ahead. Love does not exclude the need for working hard. But a kid who feels unconditionally loved for who he is, instead of what he does or doesn't do, develops healthy self-esteem.
Hindered by their own reserve or blinded by their own insensitivity, grown-ups are often clumsy in showing their love. "I don't need to tell him I love him, he knows!" they may think. But that's wrong, because affection is given in daily doses of words and gestures.
Isabelle Filliozat, a French psychotherapist says, "To be free to thrive and grow, a child needs to feel happy."
A time and place for everyone
Parents need to respect the differences of character and prevent an eventual rivalry before it manifests whole at the same time encourage and motivate. The attention is crucial and calls for love and discipline.
40-year-old Bernard still recalls the bitter rivalry with his older brother. "I could not say a word without him becoming violent. My parents were proud of his confidence, and I was convinced of being a loser. It's not easy to assert yourself when you have stayed in the shadow of someone for so long!" Nathalie and Tom were quick to react and have given the voice to their youngest son. "With four older sisters, it was hard for Will to be heard," Nathalie admits. "The number of times we had to stop his sisters talking, so he could finally say what he thinks!" she adds.
When tensions become exacerbated, godparents and grandparents can also step in and offer some needed relief: a different setting, a kind ear, anything that can prevent conflict.
Why we should not use words that "kill" 
One moment of irritation and the words spurt out: "Why can't you be like your sister — she's a good student!" or "What a loser!" They say words can't kill, but they sure can hurt or permanently scar a child. "Such words send a negative image and have a horrible effect on children. If repeated they cause damage: the child loses belief in himself," warns Beatrice Cooper-Royer.
Show them your trust
Another important point to consider: to boost kids' self-confidence, you have to show them your trust — handling their pocket money, inviting friends over, going to a store, etc. "There is a middle ground between overprotecting and taking away all boundaries," observes Isabelle Filliozat, "Children need to feel the firm but benevolent presence of a grown-up to pursue their experiences, even if eventually they might fail. It's all a part of the game!"
Be authoritative and not authoritarian
But, letting kids enjoy freedom does not mean they should be allowed to do just anything. "Kids are not adults," says Cooper-Royer. Some parents fear coming across as authoritarian.Frances, who has taught preschoolers for 30 years, makes this bitter observation: "More and more often I have kids who seem sure of themselves, but it's just a façade. These kids who get away with just about anything at home lack confidence and suffer from anxiety. Boundaries are there to reassure them."As much as authoritarianism is destructive, authority helps kids grow. It is up to their parents to use it calmly in imposing simple ground rules and clear boundaries.Everything is a matter of balance, with two parents working together.
The greater the belief in oneself the higher the grades
Bad grades, rivalry, and bullying challenge our belief in ourselves. "Children arrive with their family background. They have fewer problems fitting in if they come from a home environment where they feel safe," says Frances. Sophie, who runs a kindergarten, is certain: "Kids are like sponges. When they feel their mother's anxiety, they become anxious. If the parents are calm, they easily fit into a group."
Teachers have observed that children who believe in themselves get better grades. It is vital that at home, parents keep up a child's morale and stay in touch with the school. Kids need to know their parents care. A child's education reminds parents of their own experiences; needless to say, pressure can breed an obsession with academic performance.
Extracurricular activities also make kids thrive. A woman named Bea tells about the transformation of her own brother, "Steve was a bad student who lacked confidence. But he loved tennis; it was this activity that has given him his assurance." Tennis, pottery, drama, there exist so many opportunities for free expression, on condition grown-ups have been careful to banish all forms of rivalry. Margie, who gets poor grades at school, is very artistic. Each Wednesday, drawing classes allow her to boost her ego – the admiration of her classmates is worth more than words.
Forgiveness as a gauge of humility and trust
An adult has nothing to gain when they pretend they were perfect. Saying things like, "At your age I only got A's" or "I won all the competitions" doesn't fool anyone. Parents don't have to be perfect, they just need to set an example for their children –most kids imitate what they see.
Asking forgiveness or admitting a weakness is a proof of love and humility that deeply touches the hearts of kids and becomes a token of trust. Forgiveness given and received helps avoid the feelings of resentment and guilt once a child has grown up.
Pascale Albier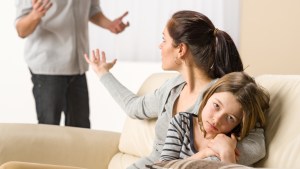 Read more:
What to do when you and your spouse have different parenting styles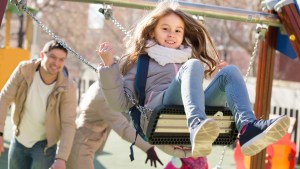 Read more:
5 Ways to encourage self-confidence in your kids