This is an excellent time to let them do nothing from time to time.
What can God do in your life with one Bible verse a day?
Subscribe to Aleteia's new service and bring Scripture into your morning:
Just one verse each day.
Click to bring God's word to your inbox
While most parents are frantically looking for ways to keep their kids busy, a French psychotherapist, Etty Buzyn, advocates the merits of boredom.
While most parents fear that their kids will have nothing to do, you are advocating "the right of children to be bored"?
Actually, boredom is a vital formative experience in a life of a child. The ability to deal with boredom is an unmistakable sign of good mental health. Being still makes children confront their solitude, and deploy their emotions inside their personal world.This progressively lets them discover the ability to make their imagination grow and invent stories that will later become part of their games.
So, inaction can be useful?
It's a way for children as well as some grownups to surrender to "contemplation" and discover serenity, which is otherwise impossible to find in constant activity. It is also where children find their imagination to stimulate interests that have the potential of becoming inspirational.If you observe scientists, they often make their discoveries in such moments of inactivity.
So, we should take the advantage of quarantine to do nothing?
All year long we subject our children to more and more elaborate activities, but they don't know how to contemplate the world around them. We deprive them of the time to experience their emotions without being assisted by computer or TV screen. At least for the time of quarantine, let us offer them the time to dream and spare them constant stimulation.
Some parents believe that a bored child is a child neglected by his parents.
As it happens, we are a society subjected to the tyranny of "doing." the kind of hyperactivity, which requires us to be efficient and productive all the time. And parents feel guilty if they don't propose attractive, sophisticated activities their children can profit from. Don't fear going against the current! It's not very hard to spend some time with your child, if only to have a conversation…
Don't make your children go in circles for the remainder of quarantine. Offer them carefully selected and interesting activities. But don't forget the moments vital for their spiritual development when you do things together with them. Spending time together to give them your love and attention is to acknowledge their feelings and their position. When a child says "I am bored," what I hear is "I need to talk to you," and "I want to spend some time with you, can you put your laptop away?" Baking cookies, or designing a new dress for Barbie, are precious occasions to spend time together and plant the seed for lasting memories.
Shouldn't we feel guilty for not immediately responding to "Mommy, I'm bored?"
No. Let us not be afraid to take our time when responding to this kind of frustration. Instant gratification prevents children from using their own capacities.So, this kind of frustration is vital for their development. Firstly, because complete gratification doesn't exist, it's impossible – we all have to learn how to deal with frustration and at times even create it. So don't be afraid to frustrate! It's normal for parents to frustrate their children (within the limits of reasonable) and provoke their reaction!
In any case, you shouldn't be afraid of making your children feel frustration.If you don't immediately respond to the complaint " I'm bored," you will leave your child the time to find something to do on his or her own. Boredom and daily repetitiveness force people to develop their sense of imagination, find solutions, new projects, and new ways of being themselves.
Interview by Agnès Flepp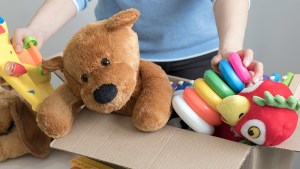 Read more:
Tons of toys, yet the kids are bored. What to do?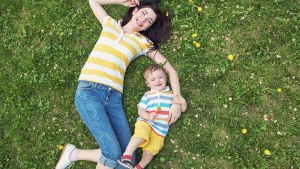 Read more:
Why quality family time isn't about entertaining your kids