The Easter message invites us to let the light of the Resurrection permeate every aspect of our lives.
What can God do in your life with one Bible verse a day?
Subscribe to Aleteia's new service and bring Scripture into your morning:
Just one verse each day.
Click to bring God's word to your inbox
Dieting methods and weight loss products probably have a wonderful future ahead of them. Right now most of us are trying to stay in shape and this trend may only grow by the end of the COVID-19 outbreak. Taking care of our bodies is healthy and good, but despair over gaining a few pounds is not. The Easter message has something to say to this anxiety — not just to adults , but to teenagers, too.
Put yourself completely in the Lord's hands
Faith doesn't involve just one aspect of who we are; it is about putting our entire trust in God, surrendering to His love, with all of who we are. Our whole life, down to its most prosaic aspects, is transformed in the resurrected Christ.
Gaining extra pounds is just one thing we may try to keep back from God, but there are many others. How many times are we tempted to keep one aspect of our life from God, as if it didn't concern him? We must all let the light of the Resurrection shine on every part of our lives.
Subject the desire for beauty to the light of the Resurrection
St. Paul reminds us "… you have been raised with Christ, set your hearts on things above, where Christ is, seated at the right hand of God" (Co 3:1). Striving for eternal realities does not mean we should despise our bodies. Destined to rise with Christ, they have been designed for "higher realities." The Resurrection invites us to observe them more carefully than any image in a fashion magazine. In fact, beauty is the "higher reality" we all aspire to and the Lord has placed the longing for it in us.
Suffering from one's own physical flaws is justifiable, because we and our bodies have been created to be beautiful. Still, this longing for beauty must be manifest in the light of the Resurrection. We must strip it of all that is impure: selfishness (when weight gain draws our attention from everything else), pride (the desire of beauty at any price), and self-contentment.
When your teenage child or your partner complains of his or her physical flaw (possibly an imaginary one), don't say that "it's not important", because it is to them.This is partially true and it's a positive sign, because this longing for beauty proves that they have been made for it. It's the pure and infinite beauty we have been invited to contemplate in the life everlasting. Let us beg the Resurrected Christ to pry our eyes open and reveal it to us.
Christine Ponsard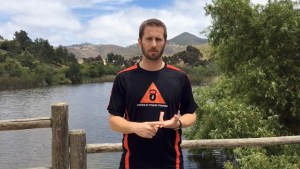 Read more:
"Catholic Fitness Training" brings Theology of the Body to your workout routine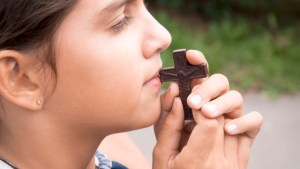 Read more:
9 Ways to pray with your body