Does God speak to us through signs? How do we know and what do they really mean?
What can God do in your life with one Bible verse a day?
Subscribe to Aleteia's new service and bring Scripture into your morning:
Just one verse each day.
Click to bring God's word to your inbox
If God intervenes in our life, how can we be sure it is Him and not just our own projecting? Father Olivier-Marie Rousseau sheds some light for us:
What is a sign?
A sign is a visible reality that alludes to an invisible reality. Human beings are simultaneously corporeal and spiritual and need signs to communicate. For example, nature, in all its splendor, variations and complexity, inspires fascination, questioning, and recognition of the existence of God the Creator. Faith is not imposed here; rather, the heart is predisposed to adoration. A natural attitude flourishes, which is not yet fully faith, but it is necessary for faith. Because divine grace is not in opposition to nature.
In the heavenly order, what are the signs that can inspire faith?
In the Gospel of John, the first sign by Christ is the miracle of Cana: at the Virgin Mary's request, He transforms the water into wine. This sign certifies that God listens to our prayers and responds to them in abundance: the wine is even better! God is much greater than our hearts and, throughout His entire public ministry, Christ multiplies the signs (healings, exorcisms, resurrections) to awaken our trust and bring us to the Paschal mystery, a sign par excellence without which "your faith is worthless" (1 Corinthians 15:17). Christ gives freely and expects a free response.
How?
When Jesus multiplied the loaves of bread(John 6:12-15), He offers a sign that pleases the multitude to the point where they want to "make him king." But Jesus withdraws because He does not want them to see Him as a source of utility. "Do not work for the food which perishes, but for the food which endures to eternal life," He tells them, before they protest: "What then do You do for a sign, so that we may see, and believe You? What work do You perform?"(John 6:30). Jesus responds, without shying away from the question but turning it around: "I am the bread of life" (John 6:35). This is how he proposes to the disciples that they shift their focus from visible world (the bread that overflows from the baskets) to the mystery of the "Bread of Life" which He identifies Himself with. But His language is too "strong" for the spirit of some, as stated in the Gospel: some will follow him, others will flee.
Are there other, more sensory signs, that are easier to see?
Together with the sacrament at the altar, there is the sacrament of our brethren, specifically the diaconate of the poor, "our teachers," according to the beautiful expression of St. Vincent De Paul, signs of the poverty of the Nativity scene, of the Cross, but there is one condition: that our generosity not be reduced to a simple humanitarian act. "And if I give all my possessions to feed the poor, and if I surrender my body to be burned, but do not have love, it profits me nothing" (1 Corinthians 13:3). For a physical sign to be meaningful of Christ, it needs to be motivated by grace.
Can God intervene directly in our lives?
Of course! For example, through an unlikely encounter that changes the course of my life and opens unexpected doors, where I have had no part in it, or an internal feeling of certainty that comes up repeatedly to take an initiative that is realistic enough not to be a product of the imagination.
How can we know if it is an authentic sign of God?
The mark of God can be recognized by the fruits of his spirit. But we cannot be both judge and judged, that is why it is important to be sure. St. John of the Cross sees three ways: verify that the signs conform to the Word of God; trust in another person to avoid falling into the habit of the "path of the senses" which will not last; and keeping the soul "in humility, dependence and mortification." If we attempt to do this on our own, we might pride ourselves on enjoying a certain privilege of signs. That would be a terrible spiritual trap to fall into.
Can we go wrong here?
If the heart has not been educated in the cardinal virtues, and purified by the practice of these virtues, nourished by the word of God and the sacraments, it runs the risk of being overtaken by passion, falling victim to emotional deficiencies, a prisoner of compensatory systems. These disruptions can be detrimental to the use of liberty and pervert God's signs, molding them to their own purposes instead of being interpreted in trust. It all comes down to this. But the Devil can blur the signs, acting like a parasite on their meaning.
When Christ was tempted in the desert (Luke 4:1-13), the Devil demanded signs—extraordinary, spectacular, splendid signs— that negate the realism of the human condition and exalt omnipotence. He was trying to divert Christ from His incarnation and His mission. And we ourselves, when we go to the desert, attracted by prayer or feeling terribly lonely, are not protected from these temptations. The desert is a place of mirages, where imagination runs free until it makes us fall in pride or desperation if we do not maintain an attitude of adoration—an attitude where the human creature understands that it is finite, a sinner, and dependent on the Creator.
Should we wait for God's signs or do we have to ask for them?
We can ask him for them, but with a humble heart and meek spirit. Because God will not necessarily send the sign we expect. Or, more likely, his response will be so all-encompassing that it will make us conscious of our extreme smallness before his infinite grandeur.
In his divine pedagogy, God gently but firmly guides us, he purifies our avid heart and our blind mind that want to "grab" his grace, like St. Peter who wanted to set up his tent on mount Tabor before the transfigured Christ. God calls us to abandon fertile pastures in the plains and climb the most arid, yet pure mountaintops, gradually letting go of what makes it difficult for us to join Him. All the saints have experienced these spiritual nights, be they earthly nights or spiritual nights, nights of faith. As we know, at the end of her life, even St. Therese of the Child Jesus came to doubt if Heaven really existed!
So are we supposed to renounce physical signs?
When we are in living in grace, these signs "are a path God leads us along, so we should not dismiss them," assures St. John of the Cross. It would be presumptuous, then, to reject them, but it is also dangerous to cling to them or look for them ourselves.
Does holiness, then, have no need for signs?
"One act done in charity is more precious in God's sight than all the visions (and revelations) and communications we may get from heaven," clarifies St. John of the Cross. The Church gives us the signs we need, but Christ expects in response our faith, given freely and confidently, to hasten his return. "However, when the Son of Man comes, will he find faith on the Earth?" (Luke 18:8).
Maryvonne Gasse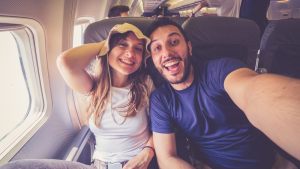 Read more:
13‌ Signs‌ ‌that‌ ‌the‌ ‌person‌ ‌you're‌ ‌dating‌ ‌has‌ ‌what‌ ‌it‌ ‌takes‌ ‌to‌ ‌get‌ ‌married‌ ‌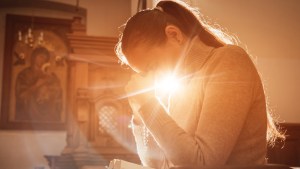 Read more:
Not sure you're following God's will? Here's a surefire test