Socrates and St. Francis de Sales have a few things to teach us.
As soon as something new happens, there is instantly a new post, a tweet, a burst of heated reactions. We feel the urge to give our opinion, to choose a side, to transmit our thoughts. Whether it's the latest tweet by the president, a word from Pope Francis, or even the reaction of a politician or movie star on a current topic, the whole world chimes in with a comment in real time, suddenly becoming an authority on politics, theology, or what have you.
The compulsive web surfer becomes a lobbyist for his or her own cause. Opinions are expressed more freely than normal because there is no flesh-and-blood person on the other end of the conversation so it's easier to blurt out our ideas. This encourages a lot of "background noise" as social networks amplify the discussion, multiplying the comments of the entire world.  
How should we adjust our comments and positions when digital conversations favor an aggressive tone of voice?
Always keep in mind the rule of the three sieves 
Countless times people go overboard with their comments and then regret what they've written because they didn't take enough time to think over their remarks. 
Whatever happened to carefully thought out questions and the search for answers within a world we know is very complex? We used to be more reserved, keeping more to ourselves, but now we've become so uninhibited that all limits seem to have disappeared.
"Swept away by a compulsive communication whirlwind, we need to re-learn how to keep silent so that we can become conscious once again of what we feel before saying it; to put thoughtfulness and goodwill into our communication, so that we don't regret what we have said," psychiatrist Christophe Seznec and comic Laurent Carouana state in one of their numerous books examining the role of words in a digital society.
In his book Paroles toxiques, paroles bienfaisantes(Toxic Words, Beneficial Words), Michel Lacroix says it is important to call for an ethics of language, because our words compromise us just as much as our actions do. 
Is it necessarily good to express everything that crosses our mind? To say out loud what others only think of in silence? The philosopher Socrates established the rule of the three sieves for taking pause before speaking. We should sift our response through these questions:
Is it true? (Have we been careful to verify the information, the source of the photo, of the rumor, etc.?)
Is it good? (Or is it information that is going to hurt or damage someone)?
Is it useful? (Can it make things better or further the conversation?)
This is a good system to keep you from wasting energy on poorly chosen words.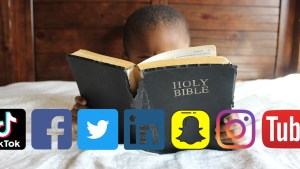 Read more:
Why every parish needs a social media ministry
Speak with compassion, not passion
Isn't it our duty to speak up at any moment, regardless of if it is helpful or not, to be a witness for Christ, or when our brethren go astray?
This question is especially pertinent for Christians. "It is not a question of knowing if you should speak or not," says Father Jean-Marie Gueullette. "The important thing is to speak in a way where you put yourself in the position of the person you are speaking to. The way to make the Christian word heard is not to say it in a loud, authoritative voice, full of contempt for the world as if it were rotting and putrid."
Father Gueullette cites Francis de Sales — the patron saint of journalists — to give us a basis for action when we are dealing with sinners or those who have gone astray: "It is better to have compassion for someone than passion against him." As Father Gueullette reminds us, "We should have compassion for sinners through the word of God, not use the word of God against them.
It is up to us to take responsibility for the way we speak. "It is a key issue in the area of education and evangelization, where you should avoid 'You have to do this' 'You can't do that' and other orders because they make the real person you are talking to disappear behind an abstract rule. Giving advice does not mean telling someone what he has to do, it means shedding light on his conscience so that he gradually finds his own answers, and interiorizes the law. The word of the Gospel is not theoretical. It is a story that allows us to get to know someone, and that someone is Christ," says Father Gueullette.
The art of knowing when to be silent
To find the right thing to say we sometimes revert to asking ourselves: "What would Jesus say if he were here?" For Father Gueullette, this is not exactly the right question:
"We cannot speak the way Jesus would have spoken. No one, not even God, can speak for us. Believers are sometimes under the impression that the less present they are in their acts, the more devout they are being. And nothing is farther from the truth. We decide through our own conscience, in the here and now, in the context at hand. We are personally responsible for our acts and our words, even in an anguishing moment when we feel tempted to appeal to an external authority that will make the decision easier. According to St. Thomas Aquinas, only when we have free will and control over our initiatives do we resemble God."
Lacking silent reflection, necessary for cultivating our inner self, we unwittingly find ourselves assuming an activist position, in line with our given group of reference, without reflecting on our actions. Knowing when to reflect in silence helps us to better speak our conscience.
Clotilde Hamon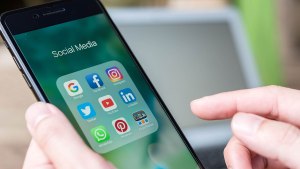 Read more:
St. Francis de Sales' guide to using social media