How do we find a moment to pray in the middle of our chaotic lives? 
What can God do in your life with one Bible verse a day?
Subscribe to Aleteia's new service and bring Scripture into your morning:
Just one verse each day.
Click to bring God's word to your inbox
"Rejoice always, pray continually, give thanks in all circumstances; for this is God's will for you in Christ Jesus," recommends St.Paul in his first letter to the Thessalonians. But how do we do this? 
Whenever the old priest I used to know was asked what time it was he answered, "It's time for love!"But he might as well have said that it was time for prayer. Jesus tells us in Luke 18 that we should always pray. We can do this first by reaching out to the Lord who dwells within our heart as it is there that the Lord offers us help to triumph over any temptations we may encounter.
When the heaviness of life weighs on us, let's remember that He who loves us is always there, waiting for us. When we're infuriated by someone's hurtful remarks, let's ask the Lord to make our heart as meek and humble as His heart is. When we feel discouraged with having succumbed to bragging or lying, let's turn to the Lord and remember that He will forgive us.
But let us also find time for heart-to-hearts with God and get into the habit of daily prayer. To begin with, we should consider the question: what is the best moment to pray?
Seven steps to prayer
Choose a quiet place and time when you won't be disturbed: "

But when you pray, go into your room, close the door and pray to your Father, who is unseen" (Mtt. 6:6). Jesus Himself used to withdraw to an isolated spot to pray at nightfall.

Recite your prayer early in the morning and it will illuminate your whole day.

Prepare ahead of time (the night before) by meditating on a passage from the Scriptures or from a book by a Christian author.

Even if the time of prayer is short, see it as the high point of your day: it's the time when you can adore God with all your heart and strength. Is this not what the first Commandment tells us to do?
As you begin your prayer, keep in mind that the Lord is rejoicing, because you've taken time for Him.

Don't stop until you are done: God is touched by such dedication.

You can even extend the time of prayer on weekends and holidays.
We must admit that today, sticking with this daily prayer routine may be a heroic feat. But you need to understand that praying is actually something vital and available to every single one of us. It's often that we become touched by this grace in a spiritual retreat, or during a nightly vigil, or while listening to the testimony of someone who has already received it. 
Father Pierre Descouvemont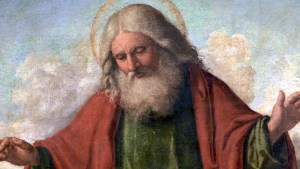 Read more:
Praise God for his goodness to you with this prayer