What do St. Paul's words in the Gospel real mean?
What can God do in your life with one Bible verse a day?
Subscribe to Aleteia's new service and bring Scripture into your morning:
Just one verse each day.
Click to bring God's word to your inbox
St. Paul strongly urges us: "So then, my friends, because of God's great mercy to us I appeal to you: Offer yourselves as a living sacrifice to God, dedicated to his service and pleasing to him" (Romans 12:1).
But what does offering ourselves as a sacrifice actually mean?
In Hebrew, "sacrifice" is korbán, which means "to come closer." The aim of sacrifice is to get closer to God; it is an invitation to live in intense communion with Him. For that, it is necessary to do the "teshuvá," that is, convert. The "teshuvá" consists of completely renewing our way of seeing and thinking about reality (Romans 12:2). It means considering our life and our world from "up above" through the merciful eyes of God. This is the triple dimension of the act of offering.
St. John the Baptist de la Salle said: "Offering ourselves and all that is ours up to God means offering all our thoughts, our words, and our actions, all our belongings, whether spiritual or temporal, in a word, all that we possess in this world."
1
Offering ourselves
To the extent that our life is a "gift" from God, we should consider all that is good in our being and our existence: our soul, our body, our talents, our cultural heritage, our family heritage … As St. Paul wrote: "What do you have that you did not receive? And if you did receive it, why do you boast as if you had not received it?" (1 Corinthians 4:7). Doing the "teshuvá" also means recognizing God as the source of goodness. And in consequence, we are asked to conform our existence to His Word of Truth.
Offering yourself up is done by giving thanks and praise for the gifts you have received. It is embodied in a steadfast desire to serve God and our fellow man; to put ourselves entirely, in accordance with our particular phase of life, at God's disposal to construct his Kingdom; to put our thoughts, our words and our actions into a life coherence.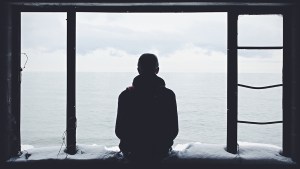 Read more:
If you are suffering from loneliness, this prayer can help
2
Offering up our sins
The following anecdote is from the life of St. Jerome. God asked: "What do you have for me today, Jerome? And he answered: "Lord, I give You my prayer." "Good! And what else?" And Jerome cited his self-discipline, his vigils, his love for those who came to visit him, and such the like. And God asked him: "Anything else?" And Jerome answered: "I don't know what else I can give you!" The Lord then said to him: "There is somethingyou still haven't given me—your sins!"
3
Offering up our suffering
And lastly there is what we "suffer": the great trials of life as well as the small day-to-day things that irritate us. Offering up these moments of suffering is to"insert them into the infinite compassion of Christ" so they "become part of the treasure of compassion that humans need" to live in love, to receive and spread salvation (Benedict XVI).
Mother Teresa prayed:
Help us, oh beneficent Father, to accept everything You give us and to give everything You ask of us with a big smile.
This inner—and outer—smile is the sign of a freely given offering in any circumstance. This smile opposes the sadness of having given up, or the anger behind our complaints.
Father Nicolas Buttet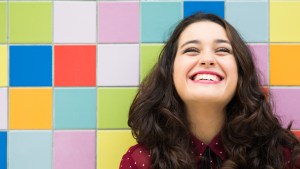 Read more:
Is it okay for me to be happy when others are suffering?