They say the early bird gets the worm -- here's why it's true.
What can God do in your life with one Bible verse a day?
Subscribe to Aleteia's new service and bring Scripture into your morning:
Just one verse each day.
Click to bring God's word to your inbox
Need more time for yourself? Adjust your wake-up time, and get up one or two hours earlier.You'll feel more energetic and confident, and maximize your physical and intellectual capacities. Turning into a morning person will give you time to work on your projects and fulfill your dreams.
It's ideal for recharging your batteries
Val always wakes up at 6 a.m. This woman with a fiery temper is a mother of three and a managing director in a big company. "I needed to have more balance between the time I spend on myself, my family, and my work." Every morning Val takes time to do her Pilates or goes on a 45-minute walk with her husband. She always makes sure that her phone is off: "Things can wait; you must stop thinking that you are all-important. If I've taken time for myself, I'll be more available for others."
At 33, Ed is busy professional. "Sometimes, my responsibilities demand that I push the time limits." His day usually begins with a prayer at dawn, followed by physical exercise, reading, paper work, and some simple DIY jobs.These days Ed consecrates his mornings to making toys for his kids. The silence reigning throughout the house helps him recharge his batteries. Ed has even adopted the same pace when the whole family is on vacations, by adding just one more hour of sleep.The first thing any morning person will observe is that rising early restores the sense of balance to their lives.
Another positive feature is the rise in creativity. Having savored her coffee in the garden, prayed and meditated, Carol starts on her writing: "Anything is possible. My mind is awake; I feel reenergized. I love to admire the landscape of the place I am in. I feel focused, in sync with what really matters."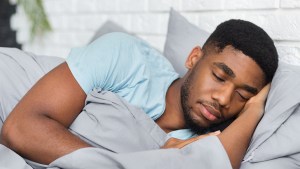 Read more:
Prayer for a peaceful sleep that gives you strength in the morning
The secrets of those who rise early
It may seem that nothing can be simpler than getting up one hour earlier. But is it really so? What if you went to bed late or your child kept you up all night? "Sometimes I wonder how I manage it," says Colette, who starts her day at 5 a.m. to work on her thesis, while her kids are still asleep. "It's torture," says Alexa, who works in communications, "Oftentimes, I just want to press the snooze button."
So what's the secret that will let you start your day smoothly? All morning persons can pace their day with short naps and go to bed early (around 10:30 p.m.). Sleep usually comes easily to those who lead an active life: practicing sports, praying, taking care of kids and working. Whenever an early bird needs to catch up on sleep, they give themselves a few extra hours without exceeding an eight-hour time frame.But Ed advises: "Don't oversleep or you'll feel exhausted when you wake up and have no time for anything!"
Don't cut down on your sleep
If you're motivated enough to make your dreams come true, "morning mania" is for you. In the words of Pascal Ide, who is both a priest and a doctor: "We must rejoice if we've succeeded in balancing the fundamental rhythms of men and nature: the day time made for activity with the night time made for rest. It's among the greatest contributions made by St. Benedict in his "Rule." But he also has this to add: "Specialists in sleep medicine warn us that while some people are early birds, others are night owls. We don't have the same ability to be focused early in the morning."
Father Ide is firmly against any attempts to cut down on sleep: "As with other basic functions like breathing, eating and drinking, the right amount of sleep is crucial to restore our mind and our body. We will instantly pay for the lack of sleep with a weaker immune system. What's more, it's wasting the health capital we possess. Even the youngest among us will feel the effects years later. So, we must catch up on our sleep as soon as possible. Don't wait for the weekend to recoup six hours worth of sleep. No one can take a 12-hour-long snooze!"
Once you've turned into an early bird, you will never want to stop.Charley, 57, has been waking up at 6 a.m. ever since he found himself taking care of a sick friend. "Because of this, my natural sleep cycle has changed. I've started waking up earlier and earlier. I've been looking for ways to clear my head.Today, I go swimming every morning after dropping my kids off at school.It revives me and allows me to keep going. I've realized that waking up early in the morning makes me feel good, so I don't plan on stopping it anytime soon."
Bénédicte de Saint-Germain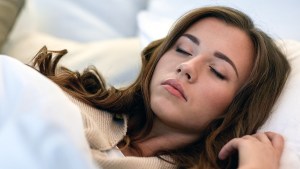 Read more:
Could you be sleeping all wrong?