It's more than simply acceptance ... it's a movement of the heart.
"When a marriage works, it works well. When it doesn't, you need patience." This saying offers a fairly realistic view of everyday life in marriage regarding this most essential virtue: patience. Patience with our spouse, without a doubt, and with our children, of course. But, in a more subtle way, with ourselves, too. And even with God.
It is in our nature to have expectations, especially in our romantic relationships. We expect certain things from the one we love. It is a good idea to make a list of our expectations and evaluate whether they're legitimate and/or realistic. Indeed, these expectations necessarily mean we have to wait. And that is why no marriage can get by without exercising patience.
Being patient and waiting is not always the best solution
We feel disheartened when our spouse takes too long to give us what we expect, while they could have given it to us much earlier if we had given them the space and the freedom they needed. We are surprised by how long our spouse (and others, too) takes in giving us what we expect, whereas that expectation might already have been fulfilled if we had been trusting and let things follow their natural path. Or it could be that it has already been fulfilled, but we just haven't realized it.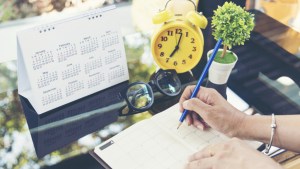 Read more:
Sometimes impatience isn't just a lack of virtue
We complain that they take so long in rectifying something they do wrong, while we imagine we know everything down to the smallest detail of their personality, overlooking the humility we needto fully understand the complexity of their situation. We frequently lose patience because we see the situation from just one point of view, without stopping to think that it's possible to see the situation from other perspectives. Our spouse is often in this "other" space that we have not perceived. And vice versa. And we often do this with God as well.
You might be surprised …
"When it doesn't work, you need patience." The phrase might seem rather fatalistic. And it would be if we were talking about a static patience, the kind where you're simply waiting for someone to arrive, for example. But it is not fatalistic when it is a dynamic patience, like that of the artist who checks over and touches up her sculpture from every angle for as long as it takes, or the patience of the teacher who knows you don't educate a person in just one day, or the patience of a spouse, conscious that their patience is not just a question of waiting, but is actually an opportunity for inner transformation.
Patience does not mean merely putting up with things until they change but, rather, opening our heart. It can be difficult for us, but it is a way to let ourselves be surprised, to discover the unknown in us, in the other, and in God. It is about welcoming in changes that we hadn't foreseen, hadn't controlled, or even understood. Receiving what we weren't expecting is the height of happiness.
Sophie Lutz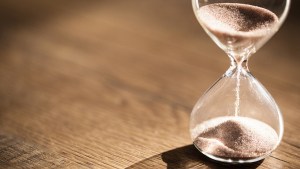 Read more:
Prayer for an increase in patience