"She is a mother who takes us by the hand and teaches us to grow in the love of Christ"
VATICAN CITY — Gazing on Mary in prayer, and allowing oneself to be gazed upon by her, is one of the surest ways to grow in humility and intimate friendship with Jesus, Pope Francis today.
Speaking to the staff and students of Rome's Pontifical Portuguese College on Monday at the Vatican, the pope reflected on his upcoming visit to Fatima, May 12-13. Recalling the apparitions of the Blessed Virgin Mary to three shepherd children a century ago, he said the encounter was "an experience of grace" which made Francisco, Jacinta and Lucia "fall in love with Jesus."
Like a wise and tender teacher, he said, Mary "introduced the young visionaries into an intimate knowledge of Trinitarian love, and led them to savor God as the most beautiful reality of human life."
In the same way, he told priests and seminarians of the Portuguese College, knowing and loving Christ, and seeking to give themselves totally to him, must be their principal goal.
Whatever academic specialization they may choose, he said, their first concern as priests should be "to grow on the path of priestly consecration, through the loving experience of God," who is "close and faithful."
As we contemplate the humble and yet glorious lives of Franciso, Jacinta and Lucia, he said, "we feel spurred on to entrust ourselves, too, to the care of the same Teacher."
Under Mary's mantle
Devotion to Mary is nothing new, Pope Francis noted, as the most ancient Latin antiphon to Our Lady attests. Thought to date back to 250 A.D., the Sub tuum praesidium confugimus, Sancta dei Genitrix [We fly to thy protection, O Holy Mother of God], shows that Christians have turned to Mary in prayer since the early centuries of the Church.
Mary "invites us take refuge under her mantle," the pope said. "She is a mother who takes us by the hand and teaches us to grow in the love of Christ and in fraternal communion."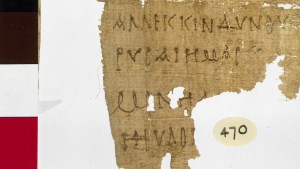 Read more:
One of the prayers Pope Francis asked for this month is the most ancient Marian prayer
"Gaze on her," he said, "and allow yourselves to be gazed upon by her, for she is your Mother and she loves you so much. Allow yourselves to be gazed upon by her, in order to learn to be more humble and also more courageous in following the Word of God."
Cultivating a relationship with Mary leads to a stronger relationship with Jesus, the pope said. And this, in turn, enables a priest to love every person "according to the example and in the measure of the Heart of Christ."
"A relationship with Our Lady also helps us to have a good relationship with the Church," Pope Francis added, for "both are Mothers."
Recalling a saying of the 12th-century monk, theologian and philosopher, St. Isaac, Abbot of Stella, he said: "What we can say of Mary, we can say of the Church and also of our soul. All three are feminine; all three are Mothers; all three give life."
Priests therefore need to cultivate a filial relationship with Our Lady, he said, adding that if this is lacking, they can feel like orphans at heart.
"A priest who forgets his Mother, especially in difficult times, is missing something. It is as if he is an orphan, when in reality he is not! He has forgotten his mother. But in difficult moments the child always runs to his mamma. And the Word of God teaches us to be like children weaned in their mother's arms (cf. Ps. 131:2)."
"I pray that Our Lady of Fatima might teach you to believe, to adore, to hope and to love, like Blesseds Francisco and Jacinta, and the Servant of God, Lucia, Pope Francis concluded, recalling the prayer which the angel taught the three shepherd children of Fatima.
The Portuguese College, like the French Seminary, will soon receive the title of "House of Life" from the Wallenberg Foundation, for the role it played in saving Roman Jews during the Second World War.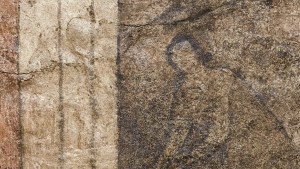 Read more:
Archaeologists find what may be the oldest depiction of the Virgin Mary