It's not easy, but some creativity and flexibility go a long way.
I'll be the first to say that getting in an organized workout routine with little ones is tough! Ideally, I'd get to the gym first thing in the morning before everyone wakes up. But sleep is pretty unpredictable these days and elementary school starts at 7:45 a.m. here, so we have to leave our house by 7:30 a.m. That means I need to start breakfast and lunch production by 6:30, which makes going to a 5:30 morning workout class almost impossible. I'm scared to run in the dark and working out at home and waking them all up would be unacceptable. The truth is, I would be the best version of myself if I worked out every day at 9:30 a.m. for 45 minutes — but I'd need a sitter. That's freaking hard to plan and organize and nearly impossible to keep up.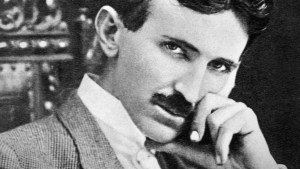 Read more:
Diet and exercise tips from a 1900s health guru
The old me would adamantly exercise at the same time every day, rain or shine, and be frustrated if it didn't happen. Life in my current fast lane has made me very laid back and I now go with the flow, thank goodness. Today I'll work out any hour of the day to get my heart rate going and serotonin levels up. I make many trade-offs to ensure I'm keeping my heart rate healthy and muscles lean and I do these things even if it means including the kids or doing it after their bed time. I'm determined to be the healthiest version of myself and, personally, exercise is my drug of choice.
My favorite classes that I make it to at least once a week right now are Lagree Pilates. I'm so happy to sneak away for these hours and it makes the other three to four workouts I get in the rest of the week so meaningful. It's nice to participate in a class with a great instructor and not have to think at all. But since that's only possible for two or three hours a week, I make due with some of my other favorites!
Read more:
Life stressing you out? Vacate It!
With Pinterest and YouTube and Facebook and Instagram, there are no shortage of 30-minute, body weight or HIIT work outs. I have my daughters do these with me! They consist of  of exercises like jumping-jacks, planks, squats and more that are timed and done in series to keep the heart rate up. My kids love this! They think it's hilarious and fun and memorable, in fact they ask me when we can do our living room workouts. When they're babies, they think you're doing this purely to entertain them; their giggles are priceless!
Some of our other favorite ways to get moving are:
Soccer and basketball drills
This is a double win because they're already starting to play sports. I set up drills for them and totally participate, trying to just move for at least 30 minutes. This can be done with even high knees, walking lunges, or pretend jump rope. Just stay moving!
Tennis
This is currently my kids favorite. We live on a cul-de-sac and they love getting out the rackets and hitting the ball back and forth. Lately, they can do this for hours. Don't tell them, but they're not good yet, which works out great for my fat burning because I'm constantly chasing balls and down the street and then I run some sprints in between their temper tantrums. If you're going to be dealing with tantrums, you might as well be releasing endorphins.
Jumping on the trampoline
This is a good one minus the four kids later, weak bladder issue. We play chase where I chase them in circles around the netted trampoline. We also play rocket where I bounce them as high as I can. The best part is playing tricks where we perform one move as many times in a row before messing up. Recently, I did this with plank toe touches and got to 50. I was so sore the next day, in a good way. (Just be careful! The AAP warns that trampolines can cause injuries.)
Tag and chase
This is the obvious one. Tag you're it. Kids will play this forever and it's a good way for some laughs too!
Squat pick up toys
Clean-up usually seems so tedious! Make the most of it and get your squats in too. I've gotten to 500 squats before thanks to a few different sets of blocks and legos.
Plank walk toy pick up
Try it! Set up in a plank and walk your hands and feet to the toy, then the bin. It's hard!