Self-esteem, rest, emotional balance, and proper nutrition are crucial elements.
Anxiety: friend or foe? It depends. In itself, anxiety is not a bad thing. It's actually a survival mechanism for situations that the brain perceives as dangerous: our body is prepared to react and save us from danger. As a physiological response, anxiety has a useful role to play.
The problem is when anxiety becomes chronic. Long-term anxiety causes significant damage to the body and psychology. Some of the symptoms of out-of-control anxiety are inability to control feelings of fear or uncertainty; constant feelings of discomfort, anguish and excessive tiredness; and physiological symptoms such as excessive sweating, dizziness, tension, muscle aches, strong heartbeat, insomnia, rapid breathing, tremors, dry mouth, headaches, and migraines.
Oddly, anxiety has become a bigger problem just when we would think that humans have less of a need for it. There is no need for most of us to defend ourselves from wild animals, or seek food in dangerous places, or wield a sword or mount a horse and fight, or confront the fury of the elements in makeshift shelters like our ancestors, who struggled day by day for their physical survival.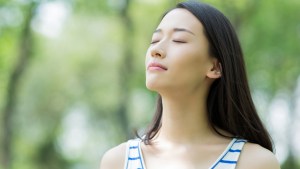 Read more:
3 Simple exercises to effectively reduce stress
But it is not just the objective danger, but our perception of it that causes our body's anxiety response. It also depends on temperament, upbringing and background, and concrete circumstances.
Because anxiety has so much to do with perception, any strategy to control it has to be psychological. If you are struggling with anxiety, you may want to seek professional help. In the meantime, these 8 strategies may help you cope …
1. First and foremost, you have to DECIDE to relax. Stop running and practice mindfulness as a form of healthy self-care. Take five or ten minutes to stop what you are doing and focus on slow and controlled breathing, keeping your mind on the in-and-out rhythm. If your attention wanders, gently steer it back. Sometimes we have to slow down and think about ourselves as well.
2. Identify what triggers anxiety so that you can detect and manage it. The causes can be subjective or objective. Sometimes anxiety can be triggered by an excessive desire for perfection or wanting to have everything under control in life. Perfectionists often have problems with anxiety and compulsiveness. The causes can also be objective, such as when others put too much pressure or too many demands on us.
3.Correctly interpret events and situations, cultivating positive thoughts. Think positive and communicate as much as possible with others, without being afraid to express your own ideas. Sometimes we find ourselves in anguish over something that was just our own interpretation of an event. Talking about our insecurities or our perceptions with others can open us up to the possibility that we were interpreting a situation all wrong and carrying an unnecessary burden.
4. Take some time for analysis and reflection – but don't go overboard. It is very important to focus especially on the present and let go of the past. We need to know how to laugh and joke about things that do not deserve more attention. In this sense, it can help to use cognitive techniques for overcoming stress, as well as breathing exercises to help us slow down our minds.
5. Know how to disconnect and rest. Sleeping well is key to resting the mind and the body. It is a good way to achieve greater emotional balance and avoid somatizing tensions (transferring emotional pain to the body). Most people need at least eight hours of rest each night. Short naps during the day can also be a good way to recharge.
6. Do activities that you like and that relax you, especially physical exercise, to burn off energy and stress. It is important to take time for ourselves, which means we need to know which responsibilities depend on us and which can fall to other people.
7. Eat well. Alcohol and caffeine use must be kept under control, since overindulging can damage the brain over time. Sugar and starch can also cause mood swings, along with obesity and other diseases. Eating fruits, vegetables, and foods rich in minerals like magnesium and potassium can help us to have a better balance in every way.
8. Live your own feelings in a conscious way. Our emotional world is closely related to our anxiety level. A healthy and complete emotional life is based on affective security: when we know that we are loved, we are much more stable. Strengthening our important affective bonds can help us keep the most intense moments of anxiety under control, as neuroscience also shows.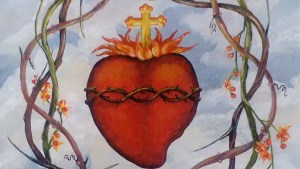 Read more:
Suffering from anxiety? Start drawing this image…
Written in collaboration with Javier Fiz Pérez, Psychologist, Professor of Psychology at the European University of Rome, delegate for International Scientific Development and responsible for the Scientific Development Area of ​​the European Institute of Positive Psychology (IEPP).

This article was originally published in the Spanish Edition of Aleteia.