The second ribbon to be set will be located in the front of the breviary in a section called the "Proper of Seasons." This section of the breviary has all the prayers according to the "seasons" of the Church: Advent, Christmas, Lent, Easter and Ordinary Time.
In this section there are special antiphons and prayers for the hours prayed on Sundays throughout the year. During special seasons such as Lent, there are specific readings and prayers for each day.
As of the publication of this article, you can place the second ribbon on page 613 (**Note: To see the correct page numbers of Christian Prayer for today, click here). It says on the top of the page, "Ninth Sunday in Ordinary Time." In order to figure out what week it is, go to USCCB.org and click on their calendar on the right hand side of the page. Alternatively, you can order your own liturgical calendar that says what day it is in the Church year.
This is an important part of the breviary as underneath the current Sunday, it states which "Psalter" we are currently in.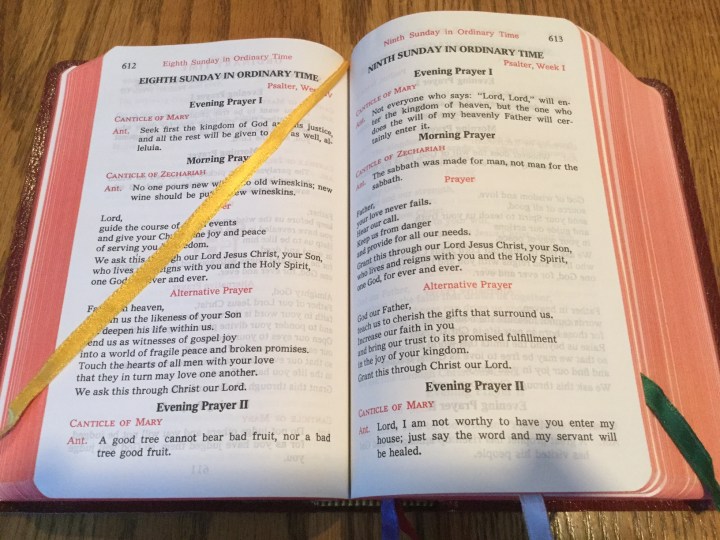 As of this week it reads "Psalter, Week I" below "Ninth Sunday in Ordinary Time." This indicates where to put your third ribbon.