A recent BBC documentary takes a look at Rio Ferdinand's personal story and the toll grief takes on young widowers.
Rio Ferdinand, the former captain of the English national soccer team, has millions of pounds in his accounts, which should ensure him a good life till the end of his days. He worked hard for it: years of sacrifice, trips, training, games, fighting injuries, etc. When he was nearing the end of his sports career, he dreamed only of the days when he could devote himself fully to his family. He and his wife Rebecca were planning to enjoy everyday life together in their dream home with their three children.
According to plan, Rio ended his sports career in 2015. But after that, nothing went according to plan. Rebecca died of breast cancer that same year at the age of 34.
Anger, despair, hopelessness, a sense of injustice — these are just a few of the emotions that he suddenly experienced. He chose to be strong after his wife's death— after all, he had three children, whom he now had to raise alone. He decided there was no time for self-pity. He had to quickly become both father and mother for his children.
However, accumulated emotions must find an outlet sooner or later. Almost two years after the death of his wife, Rio Ferdinand was persuaded to be part of a BBC documentary about single parents dealing with the loss of a spouse and raising children alone. In the film, the former soccer player met many people with similar experiences. In time, the wall he had built against difficult emotions began to crumble and he found himself more open to facing his weakness and talking about his grief and fears.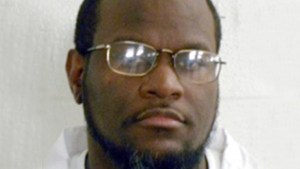 Read more:
If I am murdered, may my children fight for life, not death
One of the most important experiences that we can see in the video is Ferdinand meeting a support group made up of young widowers raising children. Who could understand him better?
"During my wife's funeral, everyone was telling me that I am strong and that I am dealing with it well. But I was thinking, 'No, I'm not dealing with it,'" he said during the first meeting with the group's organizer.
Especially moving was the story of another meeting participant. After his wife's death, Dan raised his son alone until he met a woman with whom he decided to start a new family. They had a baby girl, only to lose the baby to illness shortly after her birth.
"How do you recover from something like that?!" wondered Rio Ferdinand in the film.
There is no adequate answer to such a question. Fortunately, Dan found the strength. He has a 6-year-old son, for whom he wants to be the best possible dad. And he still wants to start a family with a new wife.
Read more:
Grief left me angry and nobody but God can help
The film did not forget the children and young people who lose a parent. The authors tried to show how delicate and lengthy the bereavement process really is.
"During the first two years I did not talk about my feelings, I just kept saying that all is well. Now I can honestly talk to anyone about what I feel," said James, one of the participants in the support programs for children and youth, who spoke with Ferdinand.
One of the great lessons of the film is that grief is a burden that gets lighter when we share it, and when we realize we are not alone. It never goes away completely, but together we can help each other to continue forward with courage.
The documentary can be viewed here:
This article was originally published in the Polish Edition of Aleteia.