He died 30 years ago this week at age of 88. But Astaire's dancing earned himself a measure of immortality.
What can God do in your life with one Bible verse a day?
Subscribe to Aleteia's new service and bring Scripture into your morning:
Just one verse each day.
Click to bring God's word to your inbox
When Fred Astaire took a screen test for RKO Pictures, a casting director allegedly wrote, "Can't sing. Can't act. Balding. Can dance a little."
We laugh about that today. Even those who've never seen Astaire dance know his name. And those who've seen one of his classic films with Ginger Rogers — say Top Hat or Swing Time — will never forget him.
He died 30 years ago this week, June 22, 1987 at the age of 88. But Astaire's skill and grace earned himself a measure of immortality.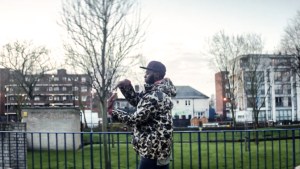 Read more:
WATCH: Deaf choreographer teaches students to dance to vibrations
Gene Kelly, a fairly decent hoofer in his own right, once said that Astaire is "the only one of today's dancers who will be remembered." The famous ballet dancer Mikhail Baryshnikov said during a 1978 gala honoring Astaire: "What do dancers think of Fred Astaire? It's no secret. We hate him. He gives us a complex because he's too perfect. His perfection is an absurdity. It's too hard to face."
Astaire made his dances look so effortless. But they were anything but.
The RKO screen tester wasn't wholly wrong. Astaire was not, nor would he ever truly be, the picture-perfect leading man. When RKO chief David O. Selznick signed Astaire despite his "wretched test," he did so because he had faith that Astaire's dancing skill and inherent charm would make up for "his enormous ears and bad chin line." He wasn't a great actor: His sole Academy Award nomination came in 1975 for his work on The Towering Inferno.
He could, of course, dance. But it wasn't just solely his skill that set the man apart: It was his tireless, sometimes aggravating work ethic. He'd rehearse for two extra weeks before a big screen dance number, just to make sure everything was just right. Lyricist Alan Jay Lerner said that "it was nothing for him to work three or four days on two bars of music." And there was part of him that perhaps believed that RKO tester: Lerner, in his book On the Street Where I Live, recounts running into Astaire, still working on an otherwise deserted movie lot. He looked worn to the bone, walked up to Lerner and threw an arm around Lerner's shoulder. "Oh Alan," he said. "Why doesn't someone tell me I cannot dance?"
"He rehearsed, rehearsed and rehearsed some more, until he got it just the way he wanted it," pop icon Michael Jackson once said of him (as quoted in Guy Kawasaki's The Macintosh Way). "It was Fred Astaire's work ethic that few people ever discussed and even fewer could ever hope to equal."
Sometimes, his desire for perfection was hard on his partners. One dance number with Ginger Rogers in Swing Time required 48 takes to complete — and because Astaire insisted on his dance numbers being filmed in a single shot, that meant a whole lot of dancing. Rogers danced so much that her feet started bleeding. According to her autobiography (Ginger: My Story) she danced on for hours, refusing to go home and finally finishing at 4 a.m. "I wanted to get the thing done," she said.
But the results of their partnership? Magic.
Doesn't look like work, does it?
I think there's a metaphor for life in there somewhere.
When I was a child, my sister and I would play Ginger Rogers and Fred Astaire. I'd never seen a single Astaire-Rogers movie at that point — heck, I was only 12 or something — but we knew they were supposed to be the best. We'd whirl around on the living room floor, my sister decked out in billowing scarves, imagining that every eye was on us, mesmerized by our grace and skill.
It was fun. We didn't know an actual single dance step, but it was fun.
Read more:
The impressive boy-soprano who won Musician of the Year
To truly be like Fred Astaire and Ginger Rogers, though, takes work. Unimaginable work. To be great at anything requires more than talent: You need to be willing to put in the hours, practicing step after step, twirl after twirl. Only then, paradoxically, does it seem effortless.
My sister eventually went into dance more seriously. She learned how to swing and jitterbug, salsa and bellydance. Then she went on to teach them, and for money. I guess that makes her a professional dancer. I like to think I had something to do with that.
Me, I was content to just spin around on the living room floor. I never had any ambitions to be good, much less great. But sometimes, when I sit down to an old movie and watch Fred Astaire play with gravity yet again, I think to myself, "This is what greatness looks like." And I remember the dedication that took him there.