8 Conversation starters that can lead to some meaningful talks with your children
What can God do in your life with one Bible verse a day?
Subscribe to Aleteia's new service and bring Scripture into your morning:
Just one verse each day.
Click to bring God's word to your inbox
Today, our lives are more tightly packed than ever. When the kids are not in school, they're doing homework or running to multiple activities. Though we know family dinner is important, actually sitting down together happens much less often than we would like. Sometimes we have to schedule any family time at all — even a game or movie night at home.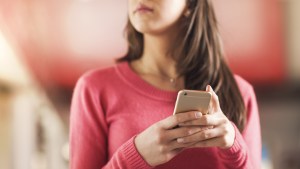 Read more:
The X-plan: Why all parents and kids need one
Summers, though, are different. Even when your kids are signed up for camp or you have a family trip planned, there's usually some flexibility. Doing things together enables us to build and strengthen our relationships. The unscheduled summer months naturally lend themselves to conversations about what is important to us, what we value, and what we want to accomplish in our lives. Work and school are important, of course, but there's much more to life than that. Family vacations and other less-structured moments throughout the summer give us opportunities to talk about things that we simply can't fit into the busy school year.
Here are some sample conversation starters to inspire you to get the talking and bonding going while you still have time…
"What do you want to invent?"
Great innovations are frequently the result of child-like wonder and the power of imagination. Our greatest inventions would not be if it weren't for someone wondering, "What if" and then believing it possible to do. Things that appeared to be fantasy just a generation ago are now a reality (take a look at the device in your pocket that holds thousands of pictures and games and can contact anyone you know in a matter of seconds). Talking about fantastical ideas can promote creativity and encourage kids to take intellectual risks. Many of our children will have jobs that don't exist yet — why shouldn't they be the ones to create them?
"If you won the lottery, what would you do with the money?"
Although "I'm bored" is a common summer refrain, this can be a good time to reflect on one's self. The frenetic school year often means doing what we are told and working on goals that others have set for us. Summer is a good time to set our own goals, to discover what we want to do, whether it is learning a new skill or better managing our time. Brainstorming can help reveal goals and interests. Open-ended questions, like "If you won the lottery, what would you do with the money?" gives everyone the chance to reveal dreams, without feeling guilty for asking for too much. Although there are likely to be some outlandish answers, some wishes may be within reach — and this question can also open a conversation about the importance of charitable giving.
"Why would someone dump their trash here!"
With a more relaxed schedule, summer is a good time to sit and observe. Multiple studies have shown the benefit of spending time in nature: it reduces stress and improves observation skills. We actively use all of our senses when we are outside. Camping, or even just going for a walk, provides the opportunity to talk about the importance of the environment. We rely on natural resources for survival and have the responsibility to preserve, not abuse, them. Seeing litter on trails or graffiti on rocks can spark a conversation about our responsibility to care for the planet as well as respecting others' right to enjoy nature.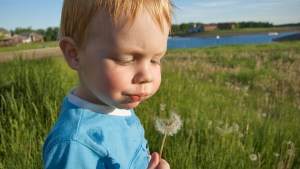 Read more:
How nature can help your child get closer to God
"Look at how she feeds her babies!"
It is likely that little critters live in your yard or at a nearby park. Earlier this summer, my family hit the jackpot with no fewer than five birds' nests in our yard. We got to watch as three different types of birds built nests (of varying size and shape), then hatched and fed their young. In prior years, we were privileged to witness flying lessons. Besides providing hours of fascinating viewing, our backyard friends spark conversations about how these creatures are similar and different from us and each other.
"Do you know where that apple you're eating actually comes from?"
The summer months mean easy access to fresh fruits and vegetables. A backyard garden enables you to actually watch your food grow. If this is not possible, a trip to a farmer's market or farm stand allows interaction with the people growing your produce. When discovering something new, we talk about where and how it grows, whether it tastes good, and what can make it better. Visiting a farm inspires talk about where food comes from and how buying from local farms not only means the food tastes better, it also benefits the area as a whole.
"Real people died here fighting for what they believed in."
Vacations bring the outside world in, make it seem closer, more real. Family vacations are relaxing, but also offer the opportunity to learn about new places and to see firsthand the things that one reads about in school. Traveling makes us aware of how things differ based on location. Different modes of travel affect the time needed to get from place to place, and the experiences are very different. For example, we see different things on a road trip than we do while flying. The geography of a place affects life: jobs, leisure activities, even what is eaten. Trips to major cities or historic sites can help kids understand historical events (museums have gotten very good at making learning interactive and fun). Talking about these things helps to define our place in the world. Travel gives us perspective and teaches tolerance.
"Put down the game console, I have something way better for you to do …"
School-year reading is often limited to what is assigned in class. Over the summer, many schools assign summer reading, but there should still be time to read something kids are actually interested in. Memories of books read as a child often trigger strong emotions in adults — which is precisely why you should share the classics you loved with your kids. There is something comforting about a familiar book and it is exciting to share an interest with your child. Most kids are interested to hear what their parents were like when they were young (once they can wrap their heads around the concept that mom and dad were once kids too) and get a sense of connection through literature. Comparing notes about books you both have read is a fun way to connect.
"Do you want to hear the most shocking story ever about Grandpa?"
Vacations often bring nostalgia. Parents talk about family vacations when they were kids. A trip may involve a family reunion in which kids spend time with distant relatives. There are conversations about family, how we are all related, and stories about grandparents and even great-grandparents. If your family has deep roots in an area, you are likely to find tangible evidence of it, such as a family name on street signs or buildings or while visiting a cemetery. These experiences inspire questions, giving the older generation the opportunity to tell stories that hopefully will be passed down for generations to come.
Of course we could have some of these conversations during the school year, but they would be interrupted or rushed and likely not pursued in depth. Summer provides the time and space to be introspective, to go deeper, and to ask the follow-up questions to get to the heart of what matters. Our kids deserve to know about the things that make us who we are — and we deserve to know that about them, too. So use the summer break wisely and plan on a few in-depth conversations. You might even put it on the schedule.