Want to launch unselfish, mature young adults into the world someday? Here's some helpful advice.
Need an idea for Lenten almsgiving?
Help us spread faith on the internet. Would you consider donating just $10, so we can continue creating free, uplifting content?
Make a Lenten donation here
As a parent, the world in which my husband and I are bringing up boys often overwhelms and frightens me. Case in point: a recent news report I read about a teenager whose boyfriend was shot during a Youtube prank gone awry. The deceased's aunt told CNN affiliate KLVY that she had cautioned her nephew's girlfriend against going through with the planned video, but the couple wanted to "go viral."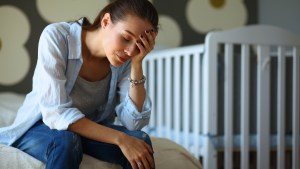 Read more:
Mom says being in debt is 'failing' her kids
Our kids are being raised in a culture that often rewards selfish — even risky — behavior. The more outrageous the stunt, the more likely it will be to get "likes" or "shares." When fame is the ultimate goal, anything goes … and it doesn't seem to matter who gets hurt in the process.
In the middle of a digital landscape with harrowing possibilities, what's a parent to do? If you're like me and want to launch unselfish, mature young adults someday, read on for practical advice from both experts and everyday parents.
Begin by looking in the mirror
The first thing to do if we want to raise unselfish kids in a "selfie" culture is look at ourselves honestly. "If our own hearts are filled with selfishness, it's impossible to help our children cultivate unselfishness," writes author and speaker Jill Garner Rigby in Raising Unselfish Children in a Self-Absorbed World.
Ouch.
Read more:
Why I've Embraced "Attunement Parenting" as the Secret to Raising Healthy, Happy Kids
She adds, "God knows all too well the selfishness that lies deep within the human heart. He loves us so much that he can't wait for us to allow Him to empty our hearts of self-centeredness and to fill them with other-centeredness."
This is the starting point: we come like a child, asking forgiveness for our wrongs, and we trust God to help us live generous and virtuous lives. We also model the very behavior we seek to teach to our children.
Purposefully teach values and right behavior
When our children misbehave, it's up to us to correct them in loving ways. With a bit of creativity and practice, we can turn those times in which our kids choose selfish behavior into teachable moments.
"I stop my kids in the middle of a selfish action and ask them how they would feel if the same thing was being done to them," says nurse Jessica Sauce Mikulskis, a mother of three. "They get caught up in 'me-me-me' and don't think about the other person. Your brain has to be trained this way. Once they think about it, they realize they were being selfish."
Make serving others a priority
Not only can we interrupt bad behavior, but we can set our kids up for good behavior by planning family service projects and volunteering together on a regular basis. Notes Jon Polk, a teacher and father of one: "Lots of people serve at holidays or a few times a year, but that tends to make service a special task only for certain times. Give it priority and make it a regular part of your life. Get to know the stories of the people you serve, and you'll realize that we all have much more in common than you think."
Read more:
Unsuspecting kids get an eye-opening "teachable moment" in mercy
Amy Lewis, a title examiner and mother of one, advises parents to involve kids in volunteering early in life: "I took my now-teenage son Aaron to help out at a local food pantry early on. Since then, he has volunteered at a wildlife refuge, church — even at my office for special events. That makes me happy! I pray it stays a part of his heart always.
Get outside your family's comfort zone
Don't be afraid to step way outside of your family's routine while thinking about potential service projects. Kristin Welch, author of Raising Grateful Kids in an Entitled World, is a mother of three who often takes her brood overseas. The Welches have learned that traveling (especially to third-world countries) is transformative for their children.
In her blog post, "11 Reasons You Should Take A [Risky] Trip Out Of Your Comfort Zone With Your Kids," Welch writes, "Leaving our comfort zone has taught us so many valuable lessons. And you don't have to leave the country to discover them. Serving refugees or the homeless in the heart of your city, visiting a nursing home, volunteering at a women's shelter, opening your life to people who are different than you are … doing something that risks your comfort will set your family up in the classroom of life."
Finally, a word of encouragement: As parents, we are often hard on ourselves … much harder than we need to be. Let's promise to do the best we can, give ourselves grace when we fail, and remember that kids will ultimately "catch" good things from us — things we may not even remember ourselves doing or saying.
As Sherry Swaim, an educator and mother explains, "My oldest daughter Shelbi recently told me that she learned how to give to others because she remembered her dad and I giving to others at Christmas. As a little girl, she wanted to tell other people, but we told her that it's important to give without letting others know. I don't even remember that moment, but she said it stuck with her because it made her understand selfless giving."