For most of us, no. But for a certain group of people struggling with eating disorders ... possibly.
What can God do in your life with one Bible verse a day?
Subscribe to Aleteia's new service and bring Scripture into your morning:
Just one verse each day.
Click to bring God's word to your inbox
This past spring, Netflix's 13 Reasons Why became one of the year's most talked-about television shows — and for all the wrong reasons. The show, based on Jay Asher's book of the same name, is pinned to the suicide of Hannah Baker and the audio tapes she leaves behind. On those tapes, Hannah explains in excruciating detail why she took her own life … and who's to blame.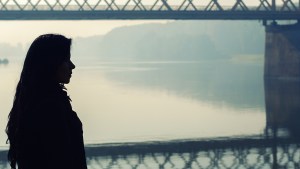 Read more:
How can we as Church do better on suicide?
While the show was apparently a well-intentioned effort to shine a light on the issue of suicide, critics and mental health experts slammed 13 Reasons Why. The tapes can feed a suicidal person's desire for control and revenge, experts cautioned. The show tells us that Hannah's death should be blamed on others, even though Hannah was the one who made the decision. And the harrowing depiction of the suicide itself — far more graphic than anything presented in the book — was so vivid as to be almost instructional.
Shortly after the show first aired, two teens took their own lives, and their parents are blaming 13 Reasons Why.
Undaunted, Netflix has now unveiled another controversial bit of entertainment — this one a movie predicated on eating disorders called To the Bone.
Starring Lily Collins, To the Bone is characterized as a dark comedy, but the laughs are rare while the danger to its young anorexia-stricken protagonist, Ellen, feels very real. And like 13 Reasons Why, some believe that this cautionary story winds up glamorizing the very thing it's trying to warn against.
Read more:
How eating like a Catholic can change your life
To their credit, the show's makers get, at least in part, the danger. A trigger warning precedes it, and both Collins and writer/director Marti Noxon understand what it means to have an eating disorder. Both of them have struggled with it in the past. Collins details her struggles vividly in her memoir Unfiltered: No Shame, No Regrets, Just Me. The former model's disorder went well beyond just losing weight: "My hair and nails became brittle," she wrote. "My throat burnt and my esophagus ached. My period stopped for a couple of years."
Noxon based To the Bone on her own experiences with eating disorders. "People talk about control as an issue with anorexia, especially, but control is just the top layer," she tells indiewire.com. "What's underneath that is not wanting to feel your feelings. We all use stuff not to feel our feelings."
Both say they had the best intentions when creating To the Bone, and Collins bristles when someone suggests otherwise. "I, nor Marti, nor anyone on the cast, would ever set out to make a film that would glamorize or encourage a disorder that I or Marti personally went through that was so negative," Collins told Seventeen magazine. "And so coming from that place, we just want to start a conversation and we look forward to people seeing the actual film."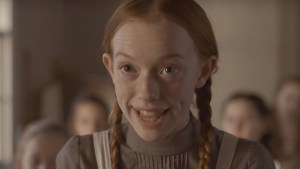 Read more:
Why you should skip Netflix's 'Anne with an E'
But some mixed messages are in play. Collins, in order to play Ellen, had to lose a scary amount of weight herself: It's a bit disturbing that a former anorexic purposefully lost weight to play an anorexic.
Indeed, Project Heal, an eating disorder non-profit that was consulted for To the Bone, expressed those same concerns. "We in no way intend to endorse the idea that people with anorexia nervosa can lose weight safely," it said in a statement. "There is strong research showing that getting into a state of negative energy balance and/or losing weight can make people who have struggled with anorexia nervosa much more prone to a relapse."
And remember, To the Bone is about a subculture that believes skeletal is sexy — which the movie even acknowledges: We learn that Ellen is not just anorexic, but an anorexic artist who became a minor celebrity for her drawings of malnourished people on Tumblr.
While a normal viewer might look at Collins' transformation (as I did) and be horrified, those who struggle with an eating disorder might look at Collins — a former model and always beautiful — as an aspirational transformation.
"It will definitely be triggering for anyone affected by an eating disorder, including family and friends," Bonnie Brennan, a senior clinical director at Denver's Eating Recovery Center, told Seventeen.
And who are we kidding? Our entire culture fetishizes the thin, so you don't need to be anorexic to come away with the exact wrong message. In her indiewire interview, Noxon said: "Lily looked like death‐warmed‐over during parts of the shoot and women would come up to her and say, 'What's your secret? You look amazing!' If she'd told them she ate a brick and it was agonizing to pass it every day, I think half would have said, 'Which brick? Can I get it a Trader Joes?' That's the sad reality of our society right now, and so much of why we hope this film starts a deeper conversation."
Brennan says that teens who watch the movie "do so with the awareness or permission of their parents and to invite them and other persons who are supportive to watch together and make notes for discussion afterwards."
But even for teens who are not impacted by an eating disorder, To the Bone can make for difficult viewing. It would be rated R for its language if released in theaters, and the film has some sexual content, too (including a scene where we see an emaciated Collins lying naked in a fetal position, critical parts of her body covered). Someone has a miscarriage. And again, despite the laughs, To the Bone often feels weighty, ugly, even despairing. It's a difficult film to watch.
Is To the Bone actually dangerous? For most of us, probably not. But for a certain group of people, To the Bone might get under their skin.