Did you know this favorite breakfast dates all the way back to Ancient Rome?
I cannot imagine a better start to the day than French toast. Soft or crunchy on the outside, depending on the recipe, that cinnamon-scented delight is a favorite for many people.
Its original name is pain perdu ("lost bread"), and it simply refers to bread soaked in milk and egg; nowadays it's usually fried, giving it a beautiful color and cooking that raw egg mixture. There are many varieties, using all kinds of bread—from humble sandwich bread to French brioche. Ideally, the bread should be a bit stale so it can soak in the milky mixture without falling apart. Variations of the recipe go as far back as the late Roman empire; fortunately, it survived to this day and can be found in one form or another on the menu of cafes and restaurants around the world. Even better, you can quickly make it for your loved ones in your kitchen!
The following recipe is a crunchy variation of French toast. Not quite "your mother's French toast," but just as delicious and addictive!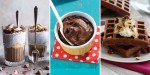 Read more:
These 3 recipes will help you get a healthy dose of chocolate


Crunchy French toast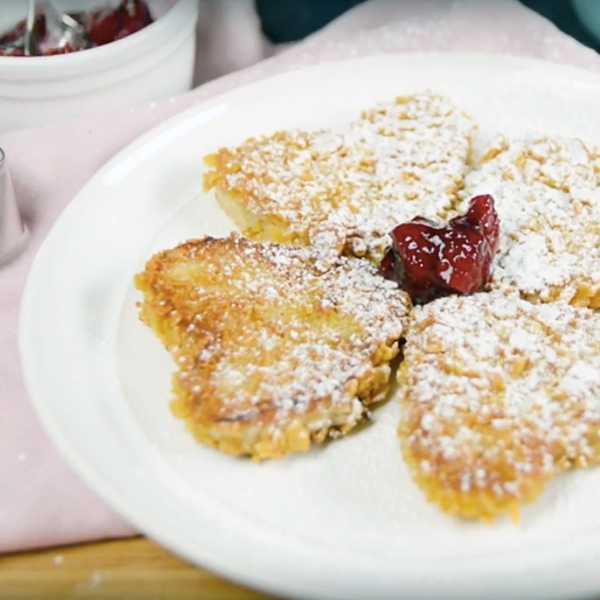 Ingredients:
Few slices of bread 1 cup coconut milk 1 cup cornflakes 1 egg 2 tsp powdered sugar 1/2 tsp cinnamon Helpful: large cookie cutters, paper bag, rolling pin
Instructions:
In a bowl, beat together coconut milk, egg, powdered sugar, and cinnamon.
Crush the cornflakes any way you prefer; I pour them into a paper bag and crush them using a rolling pin. Move the crushed cornflakes into a shallow bowl.
Optional: using a cookie cutter, cut the bread into shapes, such as hearts or stars; this way, you can even customize your French toast for specific seasons or holidays.
Heat a lightly oiled skillet or griddle (use butter, vegetable oil, or coconut oil).
Soak both sides of the bread in the coconut milk mixture, then coat in the crushed cornflakes.
Cook both sides until they are golden. Best served with homemade jam or real maple syrup, and aromatic coffee.


Read more:
Looking for a new chicken recipe? Try this dish from ancient Rome


This article was originally published in the Polish edition of Aleteia, and has been translated and/or adapted here for English-speaking readers.