Emily Esfahani Smith proposes replacing our search for happiness with a search for meaning.
Emily Esfahani Smith, an editor at Stanford University's Hoover Institute, recently authored the book The Power of Meaning: Finding Fulfillment in a World Obsessed With Happiness, in which she talks about the anxiety that social media's "winners" have brought to today's college students.
Then Esfahani Smith picked up the central ideas of her text in a New York Times article called "You'll Never Be Famous — and That's O.K.," noting that "today's college students desperately want to change the world, but too many think that living a meaningful life requires doing something extraordinary and attention-grabbing like becoming an Instagram celebrity, starting a wildly successful company, or ending a humanitarian crisis."
These obsessions — in part, a result of new technologies and the innovative capacity that these entail — makes many young people believe that having an extraordinary life is something normal. That's what they learn on the internet. But this is not only an illusion; it's an error that can lead to a lot of pain.
Living with dignity
Esfahani Smith notes that she has spent the last five years interviewing dozens of people about what gives meaning to their life, and has also read "thousands of pages of psychology, philosophy and neuroscience research to understand what truly brings people satisfaction."
What she found was that "the most meaningful lives are often not the extraordinary ones. They're the ordinary ones lived with dignity."
She goes on to give the example of George Eliot's novel Middlemarch, which tells the story of two characters who both start out their young lives with idealistic aspirations, only to see their dreams thwarted. Yet, one of the two characters learns to find meaning in the life she has, precisely because she discovers "what a meaningful life is about: connecting and contributing to something beyond the self, in whatever humble form that may take."
Finding meaning in simple things
It's true that many young adults will not be famous and will never reach the idealistic (and possibly quite unrealistic) goals they set for themselves. But that should not disappoint them or make them want to retreat from life. Not being the next Mark Zuckerberg "doesn't mean their lives will lack significance and worth. We all have a circle of people whose lives we can touch and improve — and we can find our meaning in that," she says.
Further, she notes that the field of psychology that focuses on "meaning in life" confirms the wisdom in Eliot's novel: the meaning of life is not found in success or glamour, but in daily acts of self-giving. "People who see their occupations as an opportunity to serve their immediate community find more meaning in their work, whether it's an accountant helping his client or a factory worker supporting her family with a paycheck," she notes.
And as students get back into the rhythm of another school year, she suggests that they reflect on the following: "You don't have to change the world or find your one true purpose to lead a meaningful life. A good life is a life of goodness — and that's something anyone can aspire to, no matter their dreams or circumstances."
Emily Esfahani Smith also has a TED talk about the four pillars of meaning, entitled "There's More to Life Than Being Happy."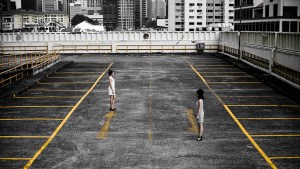 Read more:
We all have meaning. We all have meaning in life. None of us is a "no." We all are a "yes."
Read more:
3 secrets to finding truly meaningful work
This article was originally published in the Spanish edition of Aleteia and has been translated and/or adapted here for English speaking readers.