Elspeth Huxley's beautiful accounts of her rugged, unique life are still relevant and inspiring today.
Need an idea for Lenten almsgiving?
Help us spread faith on the internet. Would you consider donating just $10, so we can continue creating free, uplifting content?
Make a Lenten donation here
If you want to read about an interesting life, try Elspeth Huxley's books. The author and activist was brought up on a Kenyan coffee plantation with her parents, British settlers who were trying to make a fortune from the high, untamed African grasslands. At first the family lived in a grass hut, surrounded by dangerous wild beasts and far from many of the luxuries and sophistication they were used to in early 20th-century England.
Huxley's childhood memories, recorded with charming warmth and wisdom in The Flame Trees of Thika (also adapted into a 1980s mini-series) and The Mottled Lizard, reflect a time and place long-since gone. But the life lessons she imparts are as relevant now as when she wrote them on her typewriter in the 1950s. Through reading her books, I've fallen in love with the character of the hard-working pioneer brave enough to risk everything to make something out of nothing, and I've been inspired to adopt some of the attitudes that make Huxley's life stories so enriching and enjoyable.       
Learn to look beyond hardships – and laugh
Huxley's parents were romantic, adventuresome types, and not very practical with money. They were constantly devising get-rich-quick schemes, one of which was the purchase, sight-unseen, of the 500-acre farm in Kenya.
Huxley described her father as a "gentle, humorous, dreamy person whose dreams never came true." Her mother, a tough, industrious woman whose reaction to hardship was more likely to be a sigh than a fit of tears, at one point resorted to educating Elspeth at home with "old copies of field manuals of instruction on everything from lace-making to the erection of simple stills, and the volumes of a pocket encyclopedia in minute type."
Huxley's childhood was far from conventional, and at times surely difficult. But from her colorful upbringing, we have a treasure trove of rich, amusing, thought-provoking narratives, because Huxley and her parents chose to take setbacks lightly and to pursue each new enterprise with renewed vigor.
Huxley reflects on various misfortunes that befall her family – fire, diseased crops, a batch of jellies that explode from improper canning before they can be sold, insufficient funds to fill the farm truck with petrol, bugs in the walls and tadpoles in the bath water – with a c'est la vie sort of shrug. Disappointment is part of living, and hardly anything is ever so bad that there's no overcoming it.
Huxley's stories, relayed with a delightfully dry sense of humor, remind us of life's inevitable cycle of triumph and loss, and that it doesn't do any good to complain. Life is absurd at times – really, much of the time – but there's always something to be done. Or at least a next something to go wrong. And there's almost always something to laugh about when it's all said and done if you remind yourself only to take really serious things seriously.  
Don't dwell on the "what ifs"
It might have done Huxley's parents some good to dwell a little longer on the consequences of blindly buying an African coffee plantation, but "fortune favors the bold" so they say, and Huxley's parents were nothing if not bold.
Robin and Tilly Grant (as Huxley calls her parents in her books) were solution-oriented people. Their situation left them little alternative. But when they could have been timid, weak, or reluctant, given up and gone home to eke out a "normal" life in England, they didn't. They stayed in Africa to see what would happen. They labored, sacrificed, kept calm and carried on. They took difficulties, as they arose in great number, in stride. When opportunities presented themselves, they seized them, and when problems likewise appeared, they reacted.
Hesitation is often the enemy of progress. The time Huxley's family could have wasted dwelling on the unfixable past or the unknowable future they instead dedicated to delighting in every experience their new, exotic home afforded them. Their choice to do so a hundred years ago continues to delight readers like me to this day.
Stay curious and absorb everything
Huxley's books are a feast for the senses. Every page is enriched with picturesque details of the majestic landscape, the sights and sounds and smells. Her portrayals of people are even more memorable, as she affectionately weaves together eccentricities with understanding for a full, authentic portrait of her real-life characters.
Though her childhood was gifted with great freedom – exploring with and learning from her friends, the native tribesman, hunting, riding, helping to farm, and meeting strange and interesting people – Huxley didn't take it all for granted. She once wrote, "The best way to find out things, if you come to think of it, is not to ask questions at all. If you fire off a question, it is like firing off a gun; bang it goes, and everything takes flight and runs for shelter. But if you sit quite still and pretend not to be looking, all the little facts will come and peck round your feet, situations will venture forth from thickets and intentions will creep out and sun themselves on a stone; and if you are very patient, you will see and understand a great deal more than a man with a gun." 
Huxley's keen observance of the people and places she was privileged to know made her a lively learner and an adult who contributed much to the world. She practiced "mindfulness" at the age of 10 – back when it was called "being a cognizant human being."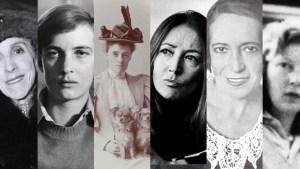 Read more:
6 Women travelers of the 20th century you should read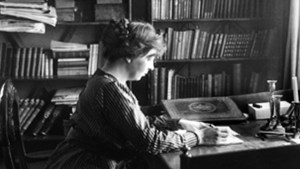 Read more:
5 Underrated women writers you should be reading