Parents need to be aware of the "hidden" aspects of these apps, and at least talk about them with their kids.
Need an idea for Lenten almsgiving?
Help us spread faith on the internet. Would you consider donating just $10, so we can continue creating free, uplifting content?
Make a Lenten donation here
The average kid these days gets their first cellphone at 10 years old — a foreign concept for me, since I got my first phone when I was well into high school. But with cellphones come access to a whole new world — the internet and the apps that go along with it. As a parent, do you know about the apps your child uses? Apps like Yellow, Marco Polo, and  Saharah might seem like harmless fun, but those apps could open your child up to predators and online bullying.
It seems like a new app comes out on a daily basis in today's technology-driven world. How do you start conversations with your children about internet safety and the apps they use on a regular basis? Dr. Jennifer Powell-Lunder, a psychologist who specializes in young adults and their families, wrote about the issue and had some tips for broaching those topics. "Consistent conversation with your tweens about what apps are hot, and what's not, are the best way to keep a handle on how they are connecting with others in the social media world," she says in Psychology Today. "Setting clear rules and expectations with your kids about when and how they use their devices is important."
Here are four popular apps your child may have on their tech device that you should bring up in a conversation with them.
Yellow
What's a kid to do when they want to meet new friends after moving to a different town, grow their number of followers on Instagram or Snapchat, or possibly look for that special someone? To the dismay of parents, yes, there's an app for that. Released in 2015, Yellow is described as a "social app to meet new friends and have fun with them — it's like being in a party and meeting cool people every ten seconds." In the app, users can talk with others via live videos, swipe (think Tinder), and group chats. Video rooms provide a space for up to four friends to talk about life while an unlimited number of people can view their conversation. Just as with Tinder, kids can set their location so other local app users can swipe right to show interest, and swipe left to pass up a chance for conversation. If both users swipe right to show interest, the app automatically connects them as friends on Snapchat.
While most kids will download this app with the hopes of meeting friends in their area, Yellow opens to door to app users with less honorable intentions. "The real reason tweens are so vulnerable is that the app is marketed as a way to make new friends who are located in near proximity," writes Dr. Jennifer Powell-Lunder. "With virtually no way to monitor users, the app basically offers predators an open and local playing field."
Saharah
While kids today may experience the same bullying their parents went through in the school halls and on the playground, they now also have to navigate the waters of cyber-bullying as well. Kids may encounter vicious bullying on the Sarahah app, which claims to help users in their journey of self-development by allowing a space for constructive, anonymous feedback.
The designers who developed the Saharah (the Arabic word for honesty) app said it was designed to "help you in discovering your strengths and areas for improvement by receiving honest feedback." Anyone can post on someone's page, and posters do not have to subscribe to the app to leave a comment. Unfortunately, the anonymous nature of the comments has led to high amounts of mockery and mean comments from peers. A review in the app store read, "I don't recommend going on here unless you wish to be bullied."
Alison, a 19-year old blogger, wrote about her experience in the app: "I was sent horrible things by people in my year and a few people who didn't even know me personally, it was just for their amusement," she shared in a blog post. "Speaking out about it a few years later, a few of my so-called 'friends' said that they had sent some of the horrible messages. That ruined me. I thought I had a good group of people behind me, supporting me through whatever came my way. I never thought that they would be the ones to cause the upset. The best part of their honesty? They said it was just a joke and had hoped that it hadn't affected me much, although they already knew that it had affected me a lot."
SayAt.Me
Another app that allows users to send online anonymous messages to other app users is Sayat.me. Developed in Estonia, the app encourages users to offer "sincere and honest feedback." But, once again, the app has become a platform for cyber bullying. Although the app requires its users to be over the age of 18, the age of users does not require verification.
In the spring of 2017, a police investigation revealed that the app was to blame for death of  George Hessay, 15-year-old boy from East Yorkshire, after he was bullied online. The CEO of Sayat.me responded to George's death with a statement expressing their condolences to the family. "We deplore bullying of any kind and want it to have no place on our site," they wrote. "We will offer any assistance we can to the police. We have suspended use of the website to show how seriously we take these matters."
After George's death, schools in England sent letters home to parents warning about possible cyber bullying in their children's lives. A letter sent to parents by Harrow Way Community School in Hampshire advised: 'This site is often misused as a way of making offensive, nasty, rude and inappropriate comments. Young people may be using these sites without your knowledge and they might be receiving incredibly offensive comments that could lead to them becoming seriously distressed and upset."
Musical.ly and Live.ly
Musical.ly and the recent spin off app, Live.ly, are streaming platform apps. Users, or "musers" as the app calls them, can broadcast their lives to the world as it's happening. The app also allows musers to initiate group video chats with other users and chat with friends. And with major celebrities such as Ariana Grand and Selena Gomez using the app, it's not hard to imagine why kids would want to try it out.
But the app is not all fun and games. Research found that half of the content of Live.ly is "inappropriate." On 50 occasions, researchers saw that children as young as nine were asked to take their clothes off or put on something "sexy." But even more harrowing was that none of the videos containing inappropriate comments or content (some lasting more than an hour!) were stopped or removed by app moderators. John Rouse, an inspector who specializes in combating online children exploitation in Australia, told BBC about the dangers of the app. "Lots of child sex offenders are utilizing Musical.ly to groom children. That's a very well-known international fact, believe it or not," he said. "I think a re-evaluation of the way we educate children about safe online behavior is really needed."
Read more:
How social media re-wires our brains (VIDEO)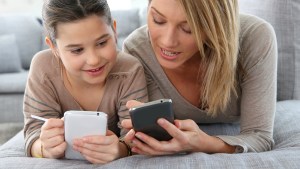 Read more:
How to prepare your child for the realities of social media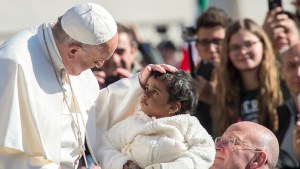 Read more:
Full text: Pope's address to conference on protecting children in a digital world