When a group of men realized they weren't sure of the answer, they decided to make some changes.
A year ago, I gave a marriage renewal course for couples, and the dynamic meant that sometimes the men were separated from the women. When the men were on their own, they had a great time … until they were asked two questions in writing. They had to mark an X by their answer, without putting their name on the paper. We gave them a day to think about it before putting their papers in an urn, and we urged them to be completely sincere in their answers. The anonymity helped, of course.
These were the questions:
1. If you could go back and do it all again, and recalling the many details of your marriage, would you marry your wife again?
Options: Yes (   )   No (   )   I don't know (   )
2. If your wife could go back and do it all again, and recalling the many details of your marriage, do you think she would marry you again? What do you think would be her answer?
Options: Yes (   )   No (   )   I don't know (   )
The men smiled when I told them that more than 90 percent of them had answered "Yes" to the first question of whether they would marry their wives all over again. But you could have heard a pin drop when I told them the results for the second question. More than 80 percent had said their wife's answer to the same question would probably be "I don't know," and the rest predicted that she would say "No."
The activity made it clear that they were not exactly in their best moment as spouses and that they were more or less aware of the problem.
The men admitted that they always tried to make up for their mistakes and improve their relationship with promises, gifts, flowers, invitations to dinner, and by washing the dishes. But it was always as a reaction, and always a day late and a dollar short, as the saying goes.
This was not the way to be happy or to make their wives happy, and it was time to make a change.
We concluded that one of the root problems was that they had let some bad habits take root in their own interior, and these were affecting their relationships with their wives. So the solution had to begin there, in each man's interior. I told them that it was time to win victories over themselves in their own interior, and to become protagonists of love.
Would it be difficult? Of course. Old habits die hard. Many of the men said they were used to casting the blame on their wives when their relationship went south, but this is neither fair nor objective, and it hurts the wife's emotional life and self-esteem.
The idea, then, was to learn to get their hands dirty by making changes from the inside out, in their way of living and feeling. I proposed that they exchange experiences about their own deeply-rooted defects, and then discuss the antidote together. Then they had to define principles by which they would work to change their attitude in a constant, gentle way, like the beating of a heart.
Some of the principles the men came up with were:
Not to react impulsively when your wife's attitudes rub you the wrong way, since that almost always causes damage. Events and happenings fall into perspective in time, and you can end up realizing too late that a small annoyance wasn't worth making her suffer the pain of your disgust, judgment, or lack of respect.
Never play the victim. And if you are, let it be for love, without her knowing it.
Don't let bad thoughts or negative judgments about her stay rooted, even if they seem to be justified. If you let them sit there, your love will not be able to grow.
Sometimes you will need to correct her in the moment. But it's always best to wait until the next day or at least until you've had time to calm down, correct your intention, and do it with love, always on the basis of shared values.
Forgive always, quickly, and with a loving touch. Then smile and turn the page over without long sermons. Trust that she will know how to rectify.
When you're the one who has to ask forgiveness, make concrete resolutions to overcome the fault, and really work on it. When it comes to love, the idea is to be demanding with yourself, not with your spouse.
Let her be the first one to receive your good news. If you can carry the bad news alone and with peace, that's better.
Try to make a difference every day with some detail of love. Anyone who is faithful in small things will be faithful in big things.
Learn to enjoy what she likes, just to see her happy.
Strive to motivate her love by exercising, eating healthy, sleeping well, and resting enough.
Pick up new and attractive habits like reading about interesting topics, writing, learning a new skill, or being more sociable.
After some time went by, I checked in with the men to see how things had gone when they tried to apply the principles with their wives. Their experience was that every time they tried to live out one of the principles, their wives welcomed it and made it their own, living the same guidelines as a gift to their husbands. It was a fruitful exchange that drew them closer together.
Of course, they were not able to apply every principle, or do it right every single time, but they learned to begin again … with more experience, more humility, more love.
And now they are sure that their wives would answer "Yes" to that second question.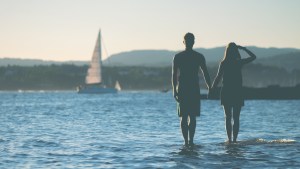 Read more:
Love between man and woman cannot be built without sacrifices and self-denial.
Read more:
4 Keys to achieving married love for life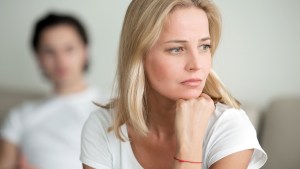 Read more:
A simple reason why marriages are failing
This article was originally published in the Spanish edition of Aleteia and has been translated and/or adapted here for English speaking readers.