Because love and truth are inseparable.
Some people love a good argument, but I'll happily put one off for months rather than have to say to someone, "Whoa, you crossed a line." It's scary. But no matter how tempting it is to ignore certain problems, sometimes you have to tell someone that they hurt you, even when you know they don't want to hear it.
I wish that love meant never making somebody angry or hurt, but love and truth are inseparable, and that means that sometimes the more loving thing to do is to be brave and have the hard talk. It's the only way some problems get fixed. If it's your goal to make peace, protect yourself or heal, instead of just venting your feelings, here are a few tips to help keep the conversation productive …
Stay on point
Don't get drawn into a different discussion. It's common for someone to hear "you hurt me," and want to respond with off-topic accusations, or unrelated grievances. Even if they're not being fair, it's worth letting it go. Otherwise, the conversation ends up going in 12 different directions, and neither of you will be able to keep track of what the main point was. Don't let yourself get baited into saying more than you intended.
Pick a good time …
… to start the conversation, hopefully when neither of you are already stressed, exhausted, or distracted. But don't wait so long that you're just putting it off. It's better to bring the issue up at a bad time, than not at all.
Stick to what you actually know
That means no assumptions, not even ones you're sure are true. You may know what the person actually did, but that's not the same thing as knowing why he did it. Framing the conversation around "I feel" statements lets you be sure that everything you're saying is fair, because you're the only one who gets to say how you feel. The person you're talking to won't be so defensive if he doesn't feel like he has to correct you.
Stay specific
Even if you're not wrong, nobody knows how to respond to "you're always so thoughtless" or "you don't treat me well!" It's too vague. Use examples of what behavior hurt you, and remember that you're not trying to hurt them back; you're trying to explain something important.
Keep your end goal in mind
The reason you're even talking is that you hope something will change — maybe that the person will understand something new about you, treat you more respectfully, or change a behavior that violates your boundaries. Maybe you just want an apology. If you know going into the talk what you're aiming for, it'll keep you on track, and the conversation will make more sense to you both.
You don't owe anyone your reasons
If you have to make an ultimatum such as, "I've decided not to let you babysit my children," or "I'll be leaving this group," or even "I'm breaking up with you," you aren't obligated to explain why. You certainly can if you want to, but it's not necessary. If you're not comfortable explaining, or don't want to open up the conversation to further argument or attack, you have every right to say "I've made my decision," and leave it at that.
Know when the conversation is over
You don't owe anybody your time either, even if you started the conversation. If the person has made it clear that they're not interested in giving you a fair hearing, or they're using the conversation as an excuse to attack or gaslight you, you don't have keep engaging. If it's clear the conversation's turned into something unproductive or unsafe, the best thing to do is walk away.
It's okay to hate having hard conversations. It takes real bravery to intentionally wade into confrontation, especially if you're not used to it. But it does gets easier, like everything, with practice. And although it hopefully won't be a skill you'll need to use all the time, you might be surprised at how glad you are, when it does happen, that you did yourself justice and said what you had to say.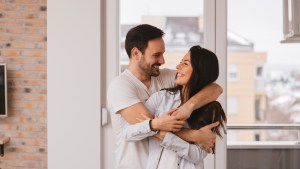 Read more:
I stopped doing this one little thing every day, and it strengthened my marriage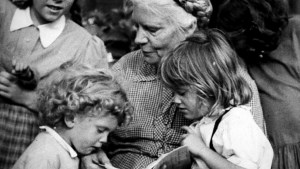 Read more:
Need some help communicating? Take cues from these heroes of the Church