The rise in "sologamy" is a symbolic demonstration of women's growing self-love and acceptance.
Need an idea for Lenten almsgiving?
Help us spread faith on the internet. Would you consider donating just $10, so we can continue creating free, uplifting content?
Make a Lenten donation here
When we picture our "big day," we're usually thinking of a white dress, flowers, a reception and saying "I do" to our Prince Charming in front of God, our friends, and our families. Yet, in the last couple of years there has been a growing trend in women organizing marriages to… well, themselves. It even has a fancy name: sologamy.
Although not legally binding, this symbolic ceremony, mainly practiced among women, is growing more popular for varying reasons. Back in 2015 Sophie Tanner, from England, made the decision to marry herself when she was "recovering from flu and a bad relationship." Her argument being… "there's no milestone in society that celebrates escaping something awful or returning to your own happiness and contentment." And just last month, Italian fitness instructor, Laura Mesi, opted to become a sologamist. "I told friends and family that if I had not found my soul-mate by my 40th birthday I would marry myself," she says.
The ritual is similar to that of any basic wedding, however the bride can take the opportunity to isolate herself to express her self-love in front of a mirror; with the option of bringing a candle. Mesi's own celebration included 70 family and friends, the usual white dress and reception with a cake topped with a solitary figurine, a diamond ring, and a solo honeymoon to Egypt, which cost her $11,500.
And on this side of the pond, New Yorker, Erika Anderson made headlines when she decided to say I do to herself after divorcing her husband at the age of 30. Believing society gives off the message, "You are not enough if you are not with someone else," she decided to become a sologamist as "as an act of defiance."
The motives of self-marriage are indeed diverse. "Initially, I thought of the wedding as a light-hearted thing, and held it during the Brighton Fringe so passersby could be a part of it," Tanner herself explained.
Another sologamist, Canadian, Alexandra Gill, who has already celebrated her 10th anniversary, claims: "A wedding is just a marker in life." She believes that "self-marriage is an opportunity to celebrate our personal independence, self-reliance, and freedom from the chains of convention."
But will this trend continue? With businesses popping up to help sologamist brides organize their day, such as the I Married Me kit that comes complete with a ring and a reminder to "wear the ring to remind you every day to love yourself," there is a danger that marriage becomes a commercial opportunity to take advantage of women who may be emotionally vulnerable. And of course, there is the risk that at least among younger generations, who like to follow trends, marriage becomes more trivial.
One lesson here may be to reach out to single friends and family who might be struggling and remind them that they are loved. Throw them a party for just being the special person they truly are.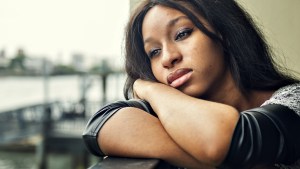 Read more:
Do you know why you're still single?