Say a prayer to John Berchmans today, especially for the altar servers who help Father at Mass.
Need an idea for Lenten almsgiving?
Help us spread faith on the internet. Would you consider donating just $10, so we can continue creating free, uplifting content?
Make a Lenten donation here
Here's a story about a young man who became a saint, though he did not found any religious orders, commit any great acts of heroism, or adhere to a life of extreme poverty. Rather, John Berchmans became a saint by being kind, courteous, and incredibly loyal to the faith.
John was born on March 13, 1599, in a town called Diest, located in the northeast part of Belgium. His father was shoemaker and John was one of five children. John became an altar boy at the age of 7 and his parish priest, Father Emmerick, noticed his genuine piety and even commented to others that the Lord would work wonders in the boy's soul.
When John was 9, his mom took ill and he spent hours at her side doing his best to comfort and care for her. She passed on when he was about 13 and Father Emmerick allowed John to move in with him and some others boys he had living there.
He became fast friends with the others at the priest's home and never failed to take on the most menial of tasks and complete them to the best of his ability. He was always kind and never would stray from doing what his conscience told him was right. His kindness and intelligence were a great example to the other students and the young man proved to be a profound influence on them.
John then read the biography of  St. Aloysius Gonzaga and decided he wanted to be a Jesuit. At the age of 17, he was able to enroll as a Jesuit novice at the Jesuit College at Malines, Belgium. He worked hard at his studies and, inspired by the life of St. Aloysius, developed a desire to teach all the multi-lingual migrants that were in Europe. In 1618 he was sent to Rome for more education.
John Berchmans was very poor. His journey to Rome was not easy. He had to walk to Rome, a distance of 300 "leagues" or 900 miles. Carrying all his worldly goods in a  sack hung across his back, he made it to Rome. How long the journey took is unknown, but he arrived and began his studies.
In addition to studying rhetoric and philosophy, he managed to study languages with his ultimate goal of becoming a missionary in China. In his third year at the Roman College, John was selected to take part in a philosophy debate at the Greek College run by the Dominicans. John was brilliant in his arguments and carried the day. However, on the way home, he became very ill.
John Berchmans' illness made a quick downward spiral. He seemed to have a cold which turned into other unknown maladies and he died within a week of becoming ill. The thought today is that it was dysentery that caused his death. The young man was only 22 years old and had not lived long enough to be ordained.
John Berchmans was known for his extreme piety and for being diligent in all matters, even involving the most trivial of tasks. When he died he was holding onto his rosary, a crucifix and the rules of his order. As he was dying he said: "These are my three treasures; with these, I shall gladly die."
There were many miracles attributed to John after his death and, as a result, the famous "altar boy" developed a huge following, especially in Belgium. In fact, more than 24,000 portraits of him were given out within a few years of his death. He is known for his devotion the Blessed Sacrament and to Our Lady, to whom he composed a Chaplet in honor of the Immaculate Conception.
John Berchmans died on August 13, 1621. He was canonized a saint on January 15, 1888. He is the patron saint of altar servers and students. He is also a true role model for all youth of today.
St. John Berchmans, please pray for us all, and especially for the young men serving God as altar boys, who might one day hear a call to the priesthood.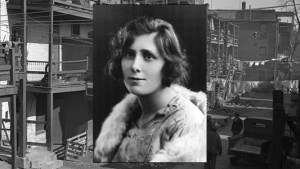 Read more:
For this saint, sanctity was as simple as a smile and a day's work