It doesn't take as much effort as we think to take care of our world.
Many things that harm the environment and our personal health have become integrated into the the way we live and the things we buy, and, most of the time, we don't even know it. But, fortunately, there are a lot of little things we can change to help the environment and improve our health.
Here are eight things to get rid of to help your health and the planet's health, too:
Microplastic beads. Found in shower scrubs and hand soaps, these little plastic beads get flushed into the water supply, causing damage to fish and other sea-life.
Virgin toilet paper. These kinds of toilet paper are made from timber, but other types made of recycled materials make for a more eco-friendly buy.
Aluminum foil. Aluminum foil can damage the nervous system, reduce bone density, and impact fertility.
Harmful detergents.
Cheap milk. Farmers are able to reduce the price of the milk so significantly by using cheap feed, poor living conditions, and more hormones for the cows.
Coffee pods. They are not biodegradable or recyclable.
Bottled water. Most tests show that tap water actually contains fewer contaminants than bottled water.
Excessive advertisements.
You might not be able to do them all; that's okay. Pick one thing, or maybe two, that you can cross off your list, and find out more about eco-friendly alternatives in the video below!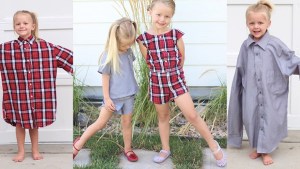 Read more:
How to use old clothes to DIY new outfits (and help the environment!)