10 affordable, practical gifts that still pack a lot of thought.
Whether it's your mom, grandfather, co-worker or neighbor, our senior friends and relatives are often the hardest people to buy for. It's a challenge to try to find a gift that's original and yet modest enough to be affordable but still meaningful.
In this case, you just can't go wrong with a simple, practical gift that a senior can actually use every day. We've included some helpful links to let you order (and receive) right away, but you can get these or versions of them almost anywhere, in a wide range of price points to fit your budget. Happy shopping!
1.   Mongrammed stationary and a book of stamps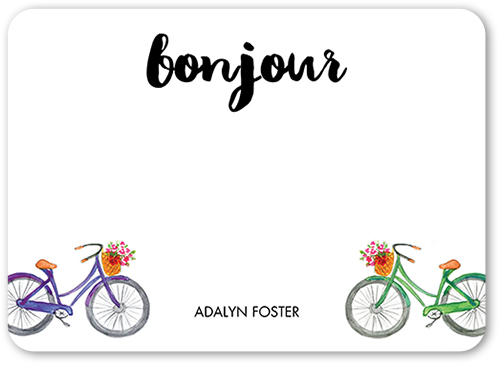 Stationery is always a beautiful gift, but it's that extra step of getting it personalized with their name that will make this gesture so special. Tiny Prints offers tons of choices for as little as .89 cents per card. Throw in a book of pretty stamps, like these Botanical Art Forever stamps, so your loved one can keep in touch with grandchildren and friends in a way that's a lot more meaningful and lasting than an email.