Practice does make perfect -- but not just any kind of practice will do.
When I first started taekwondo, I was terrible. I'm legally blind in my left eye and I never learned to crawl as a baby, which means I have zero depth perception and terrible hand-eye coordination. Between that and being generally awkward and uncoordinated, I spent the first few months of taekwondo doubting I would ever even master the basics.
My husband kept telling me a story about a kid he knew from his old martial arts studio who started as an awkward, uncoordinated teenager. "He would have made you look graceful," he promised me. "But he was tired of being picked on and determined to become a martial artist, so he practiced all the time. He did 100 kicks a day on top of regular classes, and after two years he was the best in the school."
I found the story of this anonymous teenager so inspiring that anytime I felt frustrated and discouraged, instead of giving up I practiced harder and longer. After two years, I had not only mastered the basics but also earned two silver medals at nationals and my first-degree black belt.
According to psychology professor Anders Ericsson, this kind of practice is exactly the secret to success. Ericsson has spent his life studying the science of peak performance, and he recently told Business Insider that practice does indeed make perfect — but not just any kind of practice will do. To be the best of the best, you have to engage in what Ericsson calls "deliberate practice."
In general, according to Ericsson, deliberate practice involves stepping outside your comfort zone and trying activities beyond your current abilities. While repeating a skill you've already mastered might be satisfying, it's not enough to help you get better. Moreover, simply wanting to improve isn't enough — people also need well-defined goals and the help of a teacher who makes a plan for achieving them. At first, the teacher gives feedback on your efforts; eventually, you can spot problems in your own performance and tweak it accordingly. Ericsson's research has led him to study expert spellers, elite athletes, and memory champions — and he attributes their diverse successes to deliberate practice.
The thing about deliberate practice is that it's not very enjoyable, a fact Ericsson highlights in his book. That's actually the hardest thing about becoming excellent at anything — it's fun to learn a new skill, and in the beginning the learning process is rewarding in itself. But once you've mastered the basics it's time to move on to honing your craft, and that means working especially hard at the parts that are the most challenging for you.
For me, this was spinning kicks. The first hundred times I threw a spin hook I ended up face-down on the ground. Something about the motion made my brain tell both feet to kick instead of just one, and my kids (and teachers) got a kick out of watching me land on my face over and over.
It got to the point where I either avoided spin hooks or did them in extreme slow-motion, because let's be honest — no one likes falling on their face in front of their own kids. But when it came time to test for my black belt, I knew I had to figure it out.
So I started with a regular hook kick, practicing them again and again until I got the motion down. Then I moved onto practicing just the spin — pivot, spot the target, chamber and spin. I did this over and over until the motion was smooth, then I put them together.
This resulted in an adequate spin hook that let me pass my black belt test, but it still wasn't a kick I was comfortable throwing in a fight. So every time I worked on the bag, I started and ended with ten spin hooks on each leg.
It took me three months of practicing, studying other people's spin hooks, and tweaking my own until I figured out how to throw my upper body into the spin at the right angle and release the kick at the right moment. I don't fall over anymore and could throw it in a fight, but I still don't land it correctly. I figure it will take me another three months to correct the landing … and even then, I'll only have mastered the basics of the kick. Perfecting it will take years.
It might seem like a daunting prospect to devote so much time to deliberate practice, but there's another way to look at it. The science behind deliberate practice means that anyone can become excellent at what they choose to devote their time and effort to — no matter how ill-suited they are at the outset.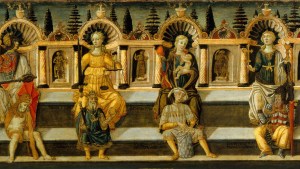 Read more:
Struggling with sin? Practice the opposing virtue