The actress tells 'Variety' why she turns some movies down, and explains why she often prefers period dramas.
We've seen Keira Knightley in splendid versions of Pride and Prejudice, Anna Karenina, King Arthur, The Duchess, and Atonement. And the actress says it's no coincidence that many of the most outstanding roles in her trajectory as an actress belong to period films.
Along with the roles she has played in period films, the actress has joined various advertising campaigns for major fashion labels, including Chanel.
But the reason Knightley has committed to period dramas more than other types of roles has nothing to do with wanting to stay stuck in the past. In an interview in Variety, she explained, "I don't really do films set in the modern day because the female characters nearly always get raped."
She said she found the way women are represented in most current-day movies "distasteful," while "I've always found very inspiring characters offered to me in historical pieces."
Finally getting better options …
Trends are changing, however, and the actress has recently received scripts that could change the "classics collection" in which she has competed with Sophie Marceau and Emma Thompson.
"There's been some improvement. I'm suddenly being sent scripts with present-day women who aren't raped in the first five pages and aren't simply there to be the loving girlfriend or wife."
These statements about women's empowerment are not a criticism of a lack of work, since Knightley has no lack of offers to choose from. But, as she herself points out, "With the rise of Netflix and Amazon we're seeing some strong female characters and female stories on streaming services. I don't know about films as much."
Knightley has not only made period films; she also played a key role in Pirates of the Caribbean (which brought her an avalanche of fame that was difficult to digest at 18 years of age), the romantic comedy Love Actually, and Begin Again, a fun low-budget movie in which the actress gives her best as a singer.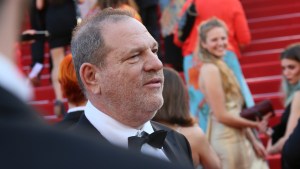 Read more:
No More 'Open Secrets': Here's what can prevent sexual harassment and abuse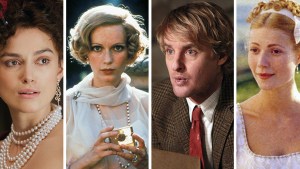 Read more:
4 Romantic movies for Valentine's Day based on literary classics
This article was originally published in the Spanish edition of Aleteia and has been translated and/or adapted here for English speaking readers.