Making this small change can help your constant need to check your phone.
You can get Aleteia inspiration and news in your inbox. Our specially curated newsletter is sent each morning. The best part? It's free.
Sign up here
Do you check your phone every three minutes without knowing what you even want to check? Do you need to have it on hand all the time? Do you use it at less than ideal times? If you answered yes to any of these questions, you might want to get real with yourself and determine if you have an addiction to your phone.
Technological devices are not bad in themselves; the key is in how you use them. So if you notice that you're chained to your phone, the specialists recommend taking steps to change that. It's not about throwing your phone out the window, but following certain tips and guidelines can help you to get "unhooked."
The journalist Nellie Bowles proposes an interesting solution in the New York Times, and it's this: changing your phone to gray.
She proposes changing the color settings on your phone and using a gray scale. Apparently, according to a technology ethics specialist Bowles consulted with, Tristan Harris, a gray screen is less stimulating than one that shows the vivid colors we're used to.
Bowles applied this measure for a couple days and said she was surprised at the reduction in her itchiness to check her phone.
Neuroscience has studied the influence of color on our behavior and has confirmed that bright colors attract us and give us pleasure. Companies like Instagram and Google have been able to apply this knowledge to their businesses and design icons and images full of the bright colors we like. And that's how we become "enchanted" with our screens.
This enchantment, which affects children and grownups alike, is already a 21st-century problem, so every day there are more initiatives to help us limit our technology use and free ourselves from addiction.
Bowles' suggestion is really simple, and we lose nothing by trying it. I just did. I changed the color scale on my phone to gray. I can assure you that while I'm writing this article, I have not touched my phone, although that might have something to do with the amount of time I have been hooked on another screen — my computer.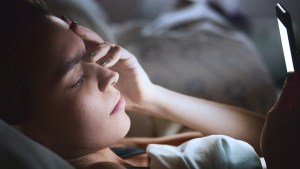 Read more:
Why smartphones before bed are toxic to your brain (VIDEO)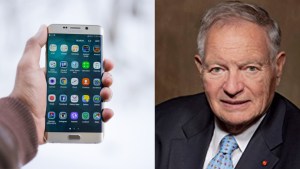 Read more:
The inventor of the smartphone apologizes
This article was originally published in the Spanish edition of Aleteia and has been translated and/or adapted here for English speaking readers.