To all the parents who think curse words aren't harmful, here are three reasons why you might reconsider.
Need an idea for Lenten almsgiving?
Help us spread faith on the internet. Would you consider donating just $10, so we can continue creating free, uplifting content?
Make a Lenten donation here
In the past, I've used what might be described as "colorful language" from time to time. I never had a potty mouth per se, but hey, we all stub our toe from time to time and curse up a blue streak, right? As a teenager, I made the discovery that well-timed profanity can draw an easy laugh from friends, which is probably why comedians all seem to curse like sailors. Today, I'm a former Anglican priest and now a priest in the Catholic Church and I probably shouldn't admit to this, but clergy aren't exactly perfect and I've possibly heard a bad word uttered amongst the clergy here and there.
For my part, I've committed to not using profanity anymore, even if I stub my toe and it hurts really bad. (A vigorous primal yelp does the trick now.) It's not that I've become so holy that vulgarity is offensive to my saintly ears, but back when my wife and I had our first child, I had to think about the way I spoke. Would I continue to occasionally swear in the presence of my little ones because it isn't a big deal? Or should I go in the other direction and create a banned words list? In the end, I decided to cut all profane language out of my conversation entirely, even when my children aren't around. Although I wouldn't say we heavily censor what they hear, I do avoid exposing them to television, music, or people that use such language. If one of my children used a profanity, it would be an issue we would address immediately.
Other parents clearly disagree. I've seen a lot of articles flying around the internet recently claiming that children using profanity isn't a big deal. (Warning: These links go to articles that use profanity.) In fact, some parents are even willing to take on the teacher at school who attempts to curb such language in the classroom. Parents out there who are writing articles along the lines of "Oh f—, I think I'm raising kids who swear" tend to have a few common reasons why they're okay with profanity: They think that judging what their child says is another attempt to "mommy shame"; they believe other words that aren't considered vulgar are actually worse, i.e. fat, insane, gay. They claim that the occasional expletive isn't directly hurtful to another person.
Mommy shaming
"Mommy shaming" is a phrase that describes an all-too prevalent phenomenon — people judging us for how we raise our kids (you can be Daddy Shamed, too; I've had it happen). We've probably all seen articles or overheard conversations about how terrible it is to breastfeed in public, or how terrible it is to not breastfeed in public. Maybe you've heard about how only horrible, no-good moms have careers, or maybe it's actually moms who stay at home who are ruining the world. Really, shaming could be about any topic. We humans, unfortunately, are really good at judging each other.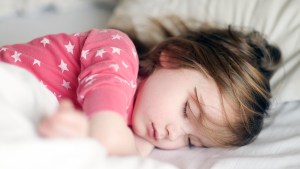 Read more:
Why setting an early bedtime is a brilliant parenting move
So, the claim is that if, say, an acquaintance questions my fitness as a parent because my child says something filthy or outlandish, that person is shaming me and it needs to stop. This point has some merit. After all, I'm not necessarily responsible for every single word that comes out of my child's mouth. Just because kids speak a certain way doesn't mean I specifically encourage it or am happy they do so, and sometimes children need to develop independence and learn to work through the consequences of their own choices.
But here's where I disagree: Not every cautious note from a teacher to let us know about inappropriate speech is "shaming." As a parent, I absolutely want to know if my child is using profanity so we can have a conversation about it. I suspect some parents may imagine shaming when it really isn't there … maybe because our children first learned profanity from listening to us? It stings to know that a bad habit may have been passed on to a child, so the reaction is to defensively justify it.
Other words are actually worse
Yes, other words are bad, too. Would you rather have your child say a curse word because she thinks it's funny or would you rather she call a friend "fat"? Which is worse? If the point here is that it's too easy to simply ban vulgarity in the house but then not deal with the more difficult issues of how we speak to each other in a wider sense, then I agree. I hope that my children mature into people who speak to others respectfully and kindly. I don't want them to think it's okay to casually insult people as long as they avoid profanity.
But if the argument is that until we stop calling each other fat, then we should be free to curse as much as we want, then I don't see how that makes sense. Why does it have to be one or the other? We wouldn't ignore a fire in the kitchen because there's also a fire in the car. We would try to put them both out. Simply pointing out that other, more socially acceptable words are just as bad doesn't prove profanity is okay.
Profanity isn't hurtful to others
Bad language used in a jesting or everyday sort of manner doesn't seem directly hurtful because it isn't intended to insult or mock. If we think about it for a second, though, profanity is hurtful in a different way. It contributes to a coarsening of speech and, because the way we speak reflects our character, eventually it affects the way we think and behave. Profanity is negatively correlated with conscientiousness and agreeableness, and some research has shown it's associated with both physical and relational aggression. Brad Bushman, a media expert at Ohio State University says, "This research shows that profanity is not harmless."
Think about bad words you know; they almost all refer to sex or the toilet, right? Profanity focuses on the lowest common denominator of who we are and emphasizes the animal nature of our existence. For instance, sex is sacred. It is wonderful; it is good. To refer to it in an offhand manner as if it's just two animals doing what animals do, a mere physical act or a conquest, cheapens one of the best gifts God has given us.
Eventually, a coarse mouth will result in a coarse soul. Children are beautiful little creatures that we have in our care for a short time. Our responsibility as parents is to help them reach their full potential and uncover the wonder and joy of life. To find and appreciate beauty, we need sensitive souls, as well as minds that can recognize crudity is ugly and not worthy of our human dignity. This is why I want to set a good example for my children and why I strive to show them an example of speech that focuses on what is noble, pure, beautiful, thoughtful, and kind.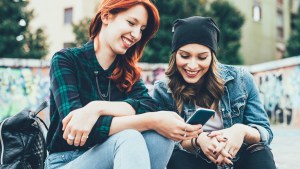 Read more:
How Millennials are changing the English language as we know it