It's not a "diet," but a focus on what's essential.
Dieting or "detoxing" can be good for you, but fasting adds another dimension that connects you with what matters most. Psychologist Leticia Soberón Mainero, co-creator of Collaboratorium and Dontknow, and a member of the Secretariat for Communication of the Holy See, holds a PHD in social communications from the Pontifical Gregorian University. She talked to Aleteia about the benefits of fasting.
Miriam Díez Bosch: How is fasting "inspiring"?
Leticia Soberón Mainero: Fasting is inspiring if it's done while giving a more central place in our life to God and others — in particular, to those most in need. Diets and weight-loss or detox regimes are a different kind of thing; they can be commendable, but they are centered on yourself.
M.D.B.: What should we remove from our lives?
L.S.M: Many cultures and religions throughout the centuries have practiced fasting as an ascetic practice. Human beings have always known that, although eating is a vital necessity, what we actually need in order to live is fairly little, and there is much more that we can share. We eat less so we can return to what's essential.
But beyond that, we should fast from, and strip ourselves of, everything that impedes us from being close to God; everything that makes it harder for us to give and receive love to and from the people near to us.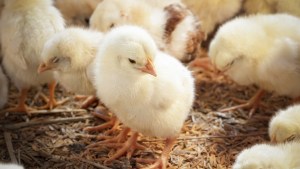 Read more:
How fasting monks in the Middle Ages gave us the chickens we have today
It seems to me that eating less or denying ourselves some pleasures in life wouldn't have any meaning in itself if it weren't oriented towards giving more to others, and to centering our lives not on our desires, but on God's will: peace, justice, concord, happiness.
Read more:
Fasting: It's just not for Lent
Consequently, we should also rid ourselves of any habits and routines that, without our realizing it, hurt those around us. We should become aware if we are causing others "stupid" suffering, which is suffering that is meaningless and not suffered for the sake of a higher cause or only briefly; instead it is unnecessary suffering, and hurts people and wears them down.
M.D.B.: You are a psychologist. Do you see Lent as a psychologically fertile time for people?
L.S.M: The more we get into the meaning of Lent — preparing ourselves with all our heart to celebrate the living Christ — the more fruitful this period will be for us.
Re-centering ourselves on essentials; interiorly renewing our following of Jesus once again, with all its consequences; accompanying our fasting with almsgiving and prayer — all of this helps us to shake off the distraction and sensation of being overwhelmed that so often are characteristic of life in the digital age.
If good practices are done merely out of habit, they become empty of meaning and superficial. If we know why we do them and to what end, they build us up.
M.D.B.: Why is it good to practice other kinds of fasting, like the one you suggest, of not criticizing?
L.S.M: Because people are integral beings, not divided into a body on one hand and psychology and personal relationships on the other. We are a united whole. Everything we carry in our hearts contributes to creating an environment around us, whether it be happy, peaceful, neutral, or tense. All of our actions — and even our thoughts! — can have an effect on those around us.
A friend of mine told me, "Never say anything bad about anyone to anyone." I try to follow that advice; positive words or silence can be good ways to "clean the environment."
This article was originally published in the Spanish edition of Aleteia and has been translated and adapted here for an English-speaking audience.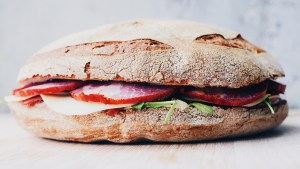 Read more:
Why is fasting so hard?